Page Updated on July 31, 2020
The San Diego Naval Shipyard (Naval Base San Diego) sits on 977 acres of land and is home to almost 100 Naval vessels. Although the base/shipyard no longer uses asbestos in its products, similar to many shipyards in the past, it once had a long history of using the toxic minerals. Workers were placed at risk for developing dangerous illnesses such as malignant mesothelioma and asbestos-related lung cancer.
If you or a loved one suffer from mesothelioma, asbestos-related lung cancer, or asbestosis, you may qualify for substantial compensation. Currently, there is over $30 billion in asbestos trust funds, awaiting those who've been diagnosed with an asbestos illness. Fill out our form to receive our free Financial Compensation Packet. Our packet is loaded with information on experienced mesothelioma attorneys in your area, how to file a claim for asbestos trust funds, how to get paid in 90 days, and more.
Free

Financial Compensation Packet
Info on law firms that will recover your

highest compensation

Learn how to get paid in 90 days
File for your share of $30 billion in trust funds
San Diego Naval Shipyard History
The San Diego Naval Shipyard was created in 1910 by Glenn H. Curtiss, a then-rival of the famous Wright Brothers. It started out as the Pacific Marine Construction, a company that built concrete ships. After World War I, the company began to lose money and in turn, sold the land to the city of San Diego.
Meanwhile, the United States Navy was looking for land to use for ship repairs. In 1921, after an approved $750,000 appropriations bill from Congress, the land was given to the Navy.
Shortly after, the land became known as the U.S. Destroyer Base, San Diego, and began to grow quickly as a vessel repair facility.
By 1943, the San Diego Naval Shipyard was re-designated as a U.S. repair base. It began overhauling, repairing, commissioning, and maintaining thousands of vessels, which included destroyers, submarines, cruisers, and more.
The shipyard also added a fleet training program, and 155 floating dry docks, which were deployed to various bases.
After World War II ended, the shipyard continued to supply repair and dry-docking services to active fleet vessels. By the 1990s, the shipyard was re-aligned as the Naval Station San Diego, and it became the home port to the Long Island Naval Shipyard.
It also became the hub for all Naval operations in the region and took on responsibility for the Naval Medical Center San Diego.
Currently, the Naval Aviation Depot section of the Naval Base San Diego is the largest employer in the aerospace industry in the area. It also supports nuclear-powered aircraft carriers.
Asbestos at San Diego Naval Shipyard
As mentioned earlier, San Diego Naval Shipyard once used an excessive amount of asbestos-containing products on its vessels and in its facilities.
Even in 2006, tons of asbestos were found throughout numerous areas of the shipyard, including the salvage yard, which still had debris from demolition and repair projects.
In addition to the salvage yard, a storage area used until the 1950s still had large traces of asbestos in 2010, as well as an area in the shipyard used to create corrosives, metal finishings, and solvents.
In September 2009, a report indicated that asbestos and other types of toxic materials were found throughout the shipyard.
A number of the sites and areas in the shipyard were cleaned up and/or put under regulation programs that helped with cleanup efforts. Some of these sites are still under the cleanup process today.
People who worked at San Diego Naval Shipyard prior to the Environmental Protection Agency's (EPA) strict regulations on asbestos use are at risk of developing an asbestos-related illness.
The dangerous asbestos was used all over vessels, on pipe coverings, cables, wall insulation, cement, pumps, turbines, gaskets, and more.
Family Members at Risk
Family members of those who worked at the shipyard are also at risk.
Employees and contractors were not given the proper protective gear to help protect themselves against asbestos fibers and other toxins.
Consequently, many workers would return home in work clothes filled with asbestos fibers, which in turn would transfer into the family home.
Additional Help and Resources
If you've been injured by asbestos, keep in mind that there is a good chance that you'll qualify for considerable compensation. Remember to fill out our from to get your free Financial Compensation Packet, with information on asbestos and mesothelioma lawyers. If you have questions or need additional assistance, contact us at 800-793-4540.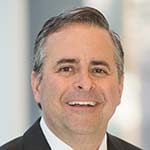 Paul Danziger grew up in Houston, Texas and earned a law degree from Northwestern University School of Law in Chicago. For over 25 years years he has focused on representing mesothelioma cancer victims and others hurt by asbestos exposure. Paul and his law firm have represented thousands of people diagnosed with mesothelioma, asbestosis, and lung cancer, recovering significant compensation for injured clients. Every client is extremely important to Paul and he will take every call from clients who want to speak with him. Paul and his law firm handle mesothelioma cases throughout the United States.