Page Updated on October 03, 2023
The San Diego Naval Shipyard (Naval Base San Diego) is home to almost 56 Naval vessels and is the home base for the Pacific Fleet. Although the shipyard no longer uses asbestos, it once had a long history of using the toxic mineral. Workers risked asbestos exposure and later illnesses such as malignant mesothelioma and asbestos-related lung cancer.
If you or a loved one suffer from mesothelioma, asbestos-related lung cancer, or asbestosis, you may qualify for substantial compensation. Currently, there is over $30 billion in asbestos trust funds, awaiting those who've been diagnosed with an asbestos illness. Fill out our form to receive our free Financial Compensation Packet. Our packet is loaded with information on experienced mesothelioma attorneys in your area, how to file a claim for asbestos trust funds, how to get paid in 90 days, and more.
FREE Financial Compensation Packet
Info on law firms that will recover your

highest compensation

Learn how to get paid in 90 days
File for your share of $30 billion in trust funds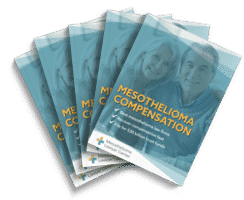 Free

Financial Compensation Packet
Info on law firms that will recover your

highest compensation

Learn how to get paid in 90 days
File for your share of $30 billion in trust funds
Did Naval Base San Diego Use Asbestos?
San Diego Naval Shipyard, today known as Naval Base San Diego, used asbestos in its operations for many years. All shipyards in the U.S. used asbestos to some extent, with peak years of use between the 1930s and 1970s.
Both Navy and civilian shipyards used asbestos in components that went into ships as they were built and repaired. They also had asbestos in shore buildings, equipment, and vehicles.
San Diego Naval Shipyard History
Where the San Diego Naval Shipyard is today began as Pacific Marine Construction, established by Glenn H. Curtiss, a famous Wright Brothers. After World War I, the company began to lose money and sold the land to the city of San Diego.
The United States Navy was looking for land for ship repairs. In 1919, after an approved $750,000 appropriations bill from Congress, the land was given to the Navy.
Shortly after, the land became known as the U.S. Destroyer Base, San Diego, and grew quickly as a vessel repair facility.
By 1943, the San Diego Naval Shipyard was re-designated as a U.S. repair base. It began overhauling, repairing, commissioning, and maintaining thousands of vessels, including destroyers, submarines, cruisers, and more.
The shipyard also added a fleet training program and 155 floating dry docks, which were deployed to various bases.
After World War II ended, the shipyard continued to supply repair and dry-docking services to active fleet vessels. By the 1990s, the shipyard was re-aligned as the Naval Station San Diego, and it became the home port to the Long Island Naval Shipyard.
It also became the hub for all Naval operations in the region and took on responsibility for the Naval Medical Center San Diego.
Currently, the Naval Aviation Depot section of the Naval Base San Diego is the largest employer in the aerospace industry in the area. It also supports nuclear-powered aircraft carriers. Its facilities include San Clemente Island, Beach and Naval Air Landing Facility, Outlying Field Imperial, and Naval Amphibious Base Coronado.
How Was Asbestos Used at San Diego Naval Shipyard?
Like other shipyards in the U.S., Naval Base San Diego used asbestos in its vessels, facilities, and equipment. Shipbuilding and repair long relied on asbestos as an insulating and fireproofing material.
Asbestos went into hundreds of components on both Navy and civilian vessels, including:
Insulation
Pipes
Boilers
Pumps
Gaskets
Valves
Seals
Adhesives
Even on land, shipyards like Naval Base San Diego contained a lot of asbestos. Buildings had asbestos in insulation and any equipment that involved heat, like furnaces and boilers. Equipment and vehicles contained asbestos in brakes, clutches, and other friction parts.
Ongoing Asbestos Risks at Naval Base San Diego
The Navy found asbestos throughout Naval Base San Diego in 2006. Asbestos lingered in a salvage yard that contained debris from demolishing old ships.
In addition to the salvage yard, a storage area used until the 1950s still had large traces of asbestos in 2010, and an area in the shipyard used to create corrosives, metal finishings, and solvents.
Most troublingly, a waste storage area found to contain asbestos was close to a storm drain. This could have led to contamination of the water with asbestos.
Many sites and areas in the shipyard were cleaned up or put under regulation programs that helped with cleanup efforts. Some of these sites are still under the cleanup process today.
In 2009, the Navy finished cleaning up Murphy Canyon Housing. This followed the implementation of programs to ensure safer housing for military members and families.
Who Was at Risk of Asbestos Exposure at San Diego Naval Shipyard?
People who worked at San Diego Naval Shipyard during peak asbestos use are at risk of developing an asbestos-related illness. Anyone who worked there during that time could have been exposed.
Workers who handled asbestos materials directly were at the greatest risk. They risked exposure through fibers released from asbestos materials. Some of the most at-risk roles for asbestos exposure in a shipyard include:
Insulation workers
Pipefitters
Plumbers
Electrician
Repair workers
Demolition and shipbreaking workers
Boiler workers
Family members of those who worked at the shipyard are also at risk. Employees and contractors were not given the proper protective gear to help protect themselves against asbestos fibers and other toxins.
Many workers would return home in work clothes filled with asbestos fibers, which in turn would transfer into the family home.
Compensation for San Diego Naval Shipyard Workers
If you or a loved one developed an asbestos illness after working at the San Diego shipyard, contact an asbestos attorney to find out how to seek compensation.
One option may be to file a lawsuit against one or more asbestos companies that supplied the shipyard. This is an option for both civilian workers and veterans. It could lead to a settlement or a jury award.
Many of the asbestos companies that supplied shipyards went bankrupt after facing thousands of asbestos lawsuits. As part of bankruptcy filing, they had to set up asbestos trust funds. You could be eligible to file a claim with an asbestos trust fund.
Veterans also have the right to seek benefits through the U.S. Department of Veterans Affairs (VA). If you are a veteran and were exposed to asbestos during your service, you could qualify for disability compensation and medical care.
Additional Help and Resources
If you've been injured by asbestos, keep in mind that there is a good chance that you'll qualify for considerable compensation. Remember to fill out our form to get your free Financial Compensation Packet, with information on asbestos and mesothelioma lawyers. If you have questions or need additional assistance, contact us at 800-793-4540.
FREE Financial Compensation Packet
Info on law firms that will recover your

highest compensation

Learn how to get paid in 90 days
File for your share of $30 billion in trust funds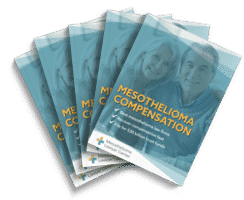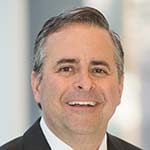 Paul Danziger grew up in Houston, Texas and earned a law degree from Northwestern University School of Law in Chicago. For over 25 years years he has focused on representing mesothelioma cancer victims and others hurt by asbestos exposure. Paul and his law firm have represented thousands of people diagnosed with mesothelioma, asbestosis, and lung cancer, recovering significant compensation for injured clients. Every client is extremely important to Paul and he will take every call from clients who want to speak with him. Paul and his law firm handle mesothelioma cases throughout the United States.
References
MilitaryMuseum.org. (2016, February 8). Historic California Posts, Camps, Stations and Airfields Naval Base, San Diego.
Retrieved from: http://www.militarymuseum.org/NBSanDiego.html
U.S. Navy Region Southwest. (n.d.). History.