Page Updated on August 02, 2020
Ingalls Shipbuilding is now open under Huntington Ingalls Industries and builds and repairs ships for the U.S. Navy. Although it no longer uses asbestos, the shipyard used the highly toxic mineral in parts and equipment, leading to a multitude of workers developing asbestos-related diseases.
If you or a loved one suffer from mesothelioma, asbestos-related lung cancer, or asbestosis, you may qualify for substantial compensation. Currently, there is over $30 billion in asbestos trust funds, awaiting those who've been diagnosed with an asbestos illness. Fill out our form to receive our free Financial Compensation Packet. Our packet is loaded with information on experienced mesothelioma attorneys in your area, how to file a claim for asbestos trust funds, how to get paid in 90 days, and more.
Free

Financial Compensation Packet
Info on law firms that will recover your

highest compensation

Learn how to get paid in 90 days
File for your share of $30 billion in trust funds
Ingalls Shipbuilding History
Ingalls Shipbuilding Corporation was founded in 1938 by businessman, Robert Ingersoll Ingalls, Sr. The company was opened in a convenient location in Mississippi, along the Pascagoula River and the Gulf of Mexico.
By World War II, the company's business heightened due to the large demand of the war.
In turn, Ingalls Shipbuilding built what would become popular commercial ships, including the USS George Clymer (APA-27). It also won a contract with the United States Navy in 1957, which allowed the company to build a dozen nuclear attack submarines.
During the late 1960s, Litton Industries bought out Ingalls Shipbuilding and began creating a line of warships, which included more nuclear submarines, destroyers, submarine tenders, and more.
The need for additional ships resulted in the shipyard expanding onto the other side of the Pascagoula River.
By 1977, over 27,000 people were employed by Ingalls Shipbuilding as the company continued to thrive.
By 2001, the company changed hands once again when the business was purchased by the Northrop Grumman Corporation.
Although business was great for the company, 2005's Hurricane Katrina stopped shipbuilding after many of the shipyard's buildings and equipment were destroyed.
By 2011, a spin-off company, Huntington Ingalls Industries, was created.
Ingalls Shipbuilding and Asbestos
Ingalls is one of the few shipyards that acknowledged asbestos exposure. However, it helped make the company and its shipyard a centerpiece of asbestos legislation. This is primarily because of the shipyard's locations. Being located in Mississippi meant that mass torts were favorable.
In turn, Ingalls Shipbuilding became the target of a multitude of asbestos-related claims.
Most of the claims were from workers who developed asbestos-related illnesses, such as malignant mesothelioma and asbestos-related lung cancer while working at the shipyard.
The following lawsuit is one of the most prominent cases against Ingalls Shipbuilding.
Robert H. Overly v. Ingalls Shipbuilding
According to court documents, Robert and Louise Overly filed a lawsuit against Ingalls Shipbuilding in the 1990s after Robert, who performed work on occasion for Ingalls Shipbuilding, developed mesothelioma.
Although Robert was an employee of Westinghouse, he made trips to Ingalls in the 1960s, where he spent several days working on the ships as a field engineer.
During his time at Ingalls, Robert was exposed to "several types of asbestos insulation products, including pipe covering, block insulation, cement and tape."
He was surrounded by large amounts of asbestos dust while working on insulation products, as well as when he installed turbines.
During testimony, Robert said he had no idea that asbestos dust could harm his health.
He was never told by anyone at Ingalls about the dangers of asbestos, nor were there any warning signs regarding its danger, according to court testimony.
No Protective Gear
Robert also said he was never offered any protective gear, such as a respirator mask or safety clothing. Others who worked at Ingalls were defense witnesses for Robert and confirmed his claim that no safety gear was ever offered.
No Safe Level of Asbestos
Robert's attorney presented evidence that there is no safe level of asbestos. The mesothelioma lawyer also presented substantial evidence that indicated that Ingalls was aware of, or should have been aware of, the dangers of asbestos to workers.
Dr. Barry Castleman, an expert witness for the prosecution, stated that there has been information regarding asbestos dangers since the 1890s.
On December 3, 1996, a San Francisco jury [74 Cal.App.4th 170], found Ingalls Shipbuilding, Westinghouse, another shipyard owner, Avondale, and several other companies guilty of negligence against the Overly family.
A total of $400,000 in non-economic damages was given to Overly family, in addition to $25,000 for loss of consortium to Louise Overly.
Additional Information and Resources for Asbestos Victims
If you've been injured by mesothelioma, asbestos-related lung cancer, or asbestosis, keep in mind that there is a good chance that you'll qualify for considerable compensation. Remember to fill out our form to get your free Financial Compensation Packet, with information on experienced asbestos and mesothelioma lawyers in your area.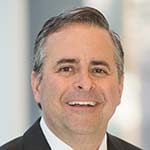 Paul Danziger grew up in Houston, Texas and earned a law degree from Northwestern University School of Law in Chicago. For over 25 years years he has focused on representing mesothelioma cancer victims and others hurt by asbestos exposure. Paul and his law firm have represented thousands of people diagnosed with mesothelioma, asbestosis, and lung cancer, recovering significant compensation for injured clients. Every client is extremely important to Paul and he will take every call from clients who want to speak with him. Paul and his law firm handle mesothelioma cases throughout the United States.
Sources
Court of Appeal of the State of California, First Appellate District, Division 2. (Aug. 2, 1999). Robert H. Overly et al., v. Ingalls Shipbuilding, Inc. Case A077665
Photo Source: U.S. Navy – Defense Imagery. Public Domain