San Francisco Naval Shipyard at Hunters Point
Page Updated on June 07, 2020
San Francisco Naval Shipyard, better known at Hunters Point Naval Shipyard, was a prominent shipyard in the shipbuilding industry. Yet, it also relied heavily on asbestos use for numerous years.
Eventually, a number of workers at the shipyard and residents in the area began developing life-threatening illnesses after prolonged exposure to toxic asbestos fibers and other contaminants.
FREE Financial Compensation Packet
Info on law firms that will recover your

highest compensation

Learn how to get paid in 90 days
File for your share of $30 billion in trust funds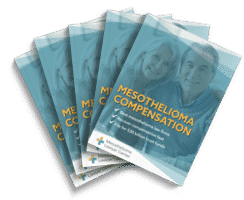 If you or a loved one have been diagnosed with mesothelioma, asbestos-related lung cancer, or asbestosis, you may be eligible for substantial compensation. There is currently over $30 billion in asbestos trust funds, set up for those who are victims to asbestos-related diseases. Fill out our form to get a free Financial Compensation Packet. You'll learn about the experienced mesothelioma lawyers in your area, how to get paid in 90 days, how to file a claim for the asbestos trust funds, and more.
Hunters Point Naval Shipyard History
Hunters Point Naval Shipyard was founded in 1867 in San Francisco, California. It was originally built on dry, serpentine rock, that contained natural asbestos.
By 1916, the shipyard was not only the first dry dock for commercial use on the West Coast but also one of the biggest, with over 800 waterfront acres.
Hunters Point Naval Shipyard began as a shipbuilding and repair service. In 1941, the U.S. Navy acquired the shipyard and renamed it the San Francisco Naval Shipyard.
The shipyard continued shipbuilding and repairing throughout World War II, which included maintenance and modifications on submarines.
Continuing on during World War II, the shipyard repaired 600 support and fighting vessels.
In the meantime, the Navy Radiological Defense Laboratory (NRDL) was created at the shipyard, for the purpose of decontaminating vessels involved in nuclear testing. This lasted until the late 1960s when budget cuts closed the program down.
In 1974, the shipyard became an industrial reserve and gave control of the site to the Navy Office of the Supervisor of Shipbuilding, Conversion, and Repair. For the next decade, a portion of the site was used for repairing commercial ships.
The San Francisco Naval Shipyard/Hunters Point Naval Shipyard shut down in 1994 in connection with the Base Realignment and Closure Commission (BRAC).
The toxins left behind included an exorbitant amount of asbestos as well as numerous other dangerous substances.
Hunters Point Naval Shipyard Asbestos Issues and Environmental Damage
Asbestos levels at the shipyard were so excessive that in 1989, the Environmental Protection Agency (EPA) designated it as a Superfund site. For numerous years afterward, local organizations, residents, and other agencies worked endlessly to clean up Hunters Point.
More than 200,00 tons of asbestos-containing building materials were removed from the site.
Due to the high contamination levels at the shipyard, area residents began having health issues, including a confirmed diagnosis of both mercury and asbestos in one resident's bloodstream.
Shipyard Fire and Toxins
A fire also broke out at the shipyard in August 2000, causing more illness among area residents. According to the Agency for Toxic Substances and Diseases Registry (ATSDR),
"Components (chemical and physical) released from the fire on August 16 could have caused short-term adverse health effects in those people exposed. Health effects could include burning, itching or watery eyes and sinuses, headache, nausea, breathing difficulty and asthma-like symptoms. Individuals highly sensitive to the effects would be anyone with previous respiratory conditions such as asthma or emphysema, children, and the elderly."
During the 1980s, the city of San Francisco bought the shipyard site and turned it into a housing project for low-income families.
Still, no one reported the high amount of toxins and asbestos at the site, leading to the site's inspection company being fined. Shortly after, residents were evacuated.
The site went through a renovation in 2006, and construction company Lennar Corporation created large amounts of dust and asbestos fibers that permeated throughout the area.
A multitude of complaints was cited against the company for failing to use proper tools for air pollution control and failure to report the asbestos that spread out into the nearby neighborhoods. Ultimately, the Bay Area Air Quality Management District (BAAQMD) fined the company.
Additional Help and Resources for Asbestos Victims
If you've been injured by asbestos, keep in mind that there is a good chance that you'll qualify for considerable compensation. Don't forget to fill out our form to get our free Financial Compensation Packet, filled with information on the experienced asbestos and mesothelioma attorneys in your area. If you have questions or need additional assistance, contact us at 800-793-4540.
FREE Financial Compensation Packet
Info on law firms that will recover your

highest compensation

Learn how to get paid in 90 days
File for your share of $30 billion in trust funds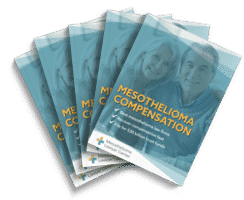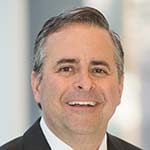 Paul Danziger grew up in Houston, Texas and earned a law degree from Northwestern University School of Law in Chicago. For over 25 years years he has focused on representing mesothelioma cancer victims and others hurt by asbestos exposure. Paul and his law firm have represented thousands of people diagnosed with mesothelioma, asbestosis, and lung cancer, recovering significant compensation for injured clients. Every client is extremely important to Paul and he will take every call from clients who want to speak with him. Paul and his law firm handle mesothelioma cases throughout the United States.