Orange Shipbuilding Company
Page Updated on July 31, 2020
Orange Shipbuilding Company, now known as Conrad Industries, was established years after the peak of asbestos use. However, before the Environmental Protection Agency's (EPA) phase-out of the use of asbestos at shipyards and other businesses, Orange Shipbuilding used asbestos in towboat engine rooms and different facilities, placing workers at direct risk of developing life-threatening illnesses.
If you or a loved one suffer from mesothelioma, asbestos-related lung cancer, or asbestosis, you may qualify for substantial compensation. Currently, there is over $30 billion in asbestos trust funds, awaiting those who've been diagnosed with an asbestos illness. Fill out our form to receive our free Financial Compensation Packet. Our packet is loaded with information on experienced mesothelioma attorneys in your area, how to file a claim for asbestos trust funds, how to get paid in 90 days, and more.
Free

Financial Compensation Packet
Info on law firms that will recover your

highest compensation

Learn how to get paid in 90 days
File for your share of $30 billion in trust funds
History of Orange Shipbuilding Company
Orange Shipbuilding Company was founded by Tommy Clary in 1974 in Orange, Texas. Clary developed the company on 12 acres, situated less than an hour away from the Gulf of Mexico.
The shipbuilding company started out repairing towboats and tugboats and in some instances, passenger boats. As the business expanded, numerous construction bays were constructed in order for several boats to be repaired at the same time.
With the development of the new construction bays, hundreds of workers were hired to fill the demand of getting the boats repaired and/or upgraded as soon as possible.
During the 1990s, Orange Shipbuilding expanded again and began shipping open lighters and tank barges to the U.S. Navy.
In addition, the company began constructing towboats for the Corps of Engineers, which eventually led to Conrad Industries purchasing the shipping company in 1997.
Orange Shipbuilding and Asbestos Use
Since Orange Shipbuilding got a late start, it wasn't around when the majority of other shipyards in the nation were using large amounts of asbestos.
However, between the mid-1970s until around the mid-1980s, the company used asbestos and asbestos-containing materials (ACMs) in its towboat engine rooms.
Further, the facilities were already stocked with ACMs from previous use and were not removed or abated prior to hundreds of employees and contractors working at the shipyard.
The majority of these workers failed to use proper safety gear, even though by that time, the company was well aware of the dangers of asbestos.
Although the use of asbestos at Orange Shipbuilding wasn't as extensive as some of the older and larger shipyards, workers were still placed at risk each day they went to work, especially those working in the engine rooms.
Asbestos Symptoms to Watch Out For
Since asbestos-related diseases can have a dormancy period of up to 50 years, there is a chance that those who once worked at Orange Shipbuilding have still yet to be diagnosed.
If you or a loved one worked at the shipyard, it's important to seek routine medical care as soon as possible.
Asbestos-related symptoms mimic common ailments such as the cold or a flu. Chest congestion, fatigue, coughing, and fever are often some of the first signs of mesothelioma.
The sooner it's diagnosed and treatment begins, the better the chances of a longer survival rate.
Orange Shipbuilding Today
Orange Shipbuilding remains under Conrad Industries today. The company continues to build tugboats, as well as ferries and deck barges. It also repairs and overhauls numerous types of vessels, including cargo ships, container ships, marine craft, fishing vessels, trawlers, tankers, and more.
The company no longer uses asbestos in any of its products.
Helpful Information and Resources for Asbestos Victims
If you've been injured by mesothelioma, asbestos-related lung cancer, or asbestosis, keep in mind that there is a good chance that you'll qualify for considerable compensation. Remember to fill out our form to get your free Financial Compensation Packet, with information on asbestos and mesothelioma lawyers. If you have questions or need additional assistance, contact us at 800-793-4540.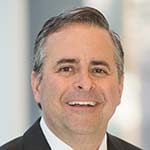 Paul Danziger grew up in Houston, Texas and earned a law degree from Northwestern University School of Law in Chicago. For over 25 years years he has focused on representing mesothelioma cancer victims and others hurt by asbestos exposure. Paul and his law firm have represented thousands of people diagnosed with mesothelioma, asbestosis, and lung cancer, recovering significant compensation for injured clients. Every client is extremely important to Paul and he will take every call from clients who want to speak with him. Paul and his law firm handle mesothelioma cases throughout the United States.