Brooklyn Navy Yard and Asbestos
Page Updated on September 25, 2023
During its peak, the Brooklyn Navy Yard produced many ships for the U.S. Navy. The shipyard used a lot of asbestos in machinery and products. This led to many cases of mesothelioma and deaths in workers and Navy veterans.
If you or a loved one were diagnosed with mesothelioma, asbestos-related lung cancer, or asbestosis, you might be entitled to substantial compensation. Fill out our form to receive our free Financial Compensation Packet. Our packet is loaded with information on experienced mesothelioma attorneys in your area, how to file a claim for asbestos trust funds, how to get paid in 90 days, and more.
FREE Financial Compensation Packet
Info on law firms that will recover your

highest compensation

Learn how to get paid in 90 days
File for your share of $30 billion in trust funds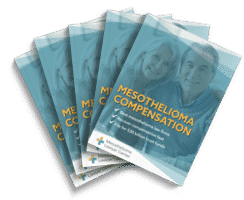 Free

Financial Compensation Packet
Info on law firms that will recover your

highest compensation

Learn how to get paid in 90 days
File for your share of $30 billion in trust funds
Brooklyn Navy Yard History
Brooklyn Navy Yard was established in 1801 as one of the first of the five original shipyards in the United States. The government purchased 42 of land from a shipowner and converted it into a Naval shipyard.
The previous owner of the land, John Jackson, built a frigate known as ADAMS, the first government-appointed vessel built at the Brooklyn Navy Yard.
The Brooklyn Navy Yard became an important part of the War of 1812 when over 100 ships were built for the battle. A few years later, the shipyard built the first steamship, The Fulton.
The Brooklyn Navy Yard built the first steamship in the U.S., the Fulton. It also built the USS Connecticut, President Theodore Roosevelt's flagship.
The Navy Yard expanded significantly during World War II when it employed more than 70,000 people. Among the many ships built here were three battleships, eight tank landing ships, five aircraft carriers, and two floating workshops. The USS Arizona, sunk at Pearl Harbor, was built here.
Operations wound down after the war and increased again as the Korean War began. By then, the shipyard was also retrofitting Navy ships, including the USS Antietam, the first angled-deck aircraft carrier.
The Navy Yard closed operations in 1966 when it employed about 9,000 people. A few years later, the City of New York reopened it as a private corporation.
How Was Asbestos Used at Brooklyn Navy Yard?
Like all shipyards, the Brooklyn Navy Yard once used asbestos in its operations. It was in buildings and equipment and in hundreds of materials that workers installed or repaired on ships.
Shipbuilding primarily relied on asbestos from about the 1930s through the 1970s as an insulating material. It insulates effectively against heat, protects against fire, and was abundant and cheap at the time it was used so heavily.
Asbestos on Ships
Shipyards were full of asbestos mostly because of the hundreds of asbestos components used to build ships. Some of the many asbestos products on ships include:
Insulation
Pipe lagging
Boilers
Gaskets
Valves
Fireproofing materials
Firefighting gear
Pumps
Asbestos Textiles at Brooklyn Navy Yard
Along with asbestos in machinery, ship materials, and insulation, an onsite shop at Brooklyn Navy Yard manufactured asbestos-containing cloths.
The cloths were used as insulation for steam and water piped on ships and in the shipyard's central power plant and boiler shop.
The pipe shop onsite at the shipyard used asbestos in its manufacturing lagging. The cloth insulated hot water and steam pipes in the vessels repaired at the shipyard.
The boiler shop and the central power plant also used asbestos-containing material. Workers produced it on-premises as insulation.
Who Was at Risk of Asbestos Exposure at Brooklyn Navy Yard?
Anyone who worked at the shipyard during the years of asbestos use risked exposure. Asbestos materials shed small fibers. Anyone in the area without adequate protective gear can inhale these fibers, resulting in tissue damage that leads to mesothelioma and other illnesses.
Some workers had a much higher risk of asbestos exposure than others. Workers who directly handled asbestos materials were more likely to disturb and inhale asbestos fibers. Shipyard workers at elevated risk included:
Insulation workers
Pipefitters
Laggers
Plumbers
Welders
Electricians
Maintenance and repair workers
Machine operators
Safety Measures at Brooklyn Navy Shipyard
It's important to note that Brooklyn Navy Shipyard took precautions to help protect workers from asbestos as early as the 1930s. It wasn't enough to stop thousands of people from developing asbestos-related diseases.
Some of the safety measures included providing safety masks, safety goggles, and large exhaust fans to help blow out asbestos and magnesia dust.
Workers were also provided ample water at the job site to help wash and rinse off asbestos fibers.
The U.S. Public Health Service issued recommendations to the Brooklyn Navy Yard to keep workers as safe as possible. It included various suggestions, such as advising workers to get chest X-rays every six months or every year, depending upon the job function.
For example, the recommendations included that sandblasters get semi-annual chest X-rays. These workers were at high risk of exposure because they created the dust. Anyone else who worked around asbestos was directed to get chest X-rays every year.
Asbestos Lawsuits Related to Brooklyn Navy Yard
Victims of asbestos exposure who develop illnesses later are entitled to seek compensation. One option is to file a lawsuit to recover damages. Neither civilian workers nor veterans can sue the Navy over asbestos exposure, but they can sue the asbestos companies that supplied the shipyard.
There have been thousands of lawsuits over asbestos exposure at the Brooklyn Navy Yard. The New York Courts settled around 200 of these cases in 1990. This avoided costly and lengthy trials and helped asbestos victims get compensation sooner.
A notable case involving the Brooklyn Navy Yard went all the way to the New York State Supreme Court. Bernard Mayer and Noah Pride worked at the shipyard and developed mesothelioma after working with asbestos products supplied by the John Crane company.
Pride died before the case concluded, but his estate continued the action. Mayer and Pride's estate were ultimately awarded $22 million. John Crane tried to overturn the jury award but was unsuccessful.
Brooklyn Navy Yard Asbestos Trust Funds
Many asbestos companies that supplied shipyards and other worksites faced thousands of lawsuits. This led many of them to file for bankruptcy and protection against lawsuits.
Companies that filed for bankruptcy over asbestos were required to set up asbestos trust funds. Workers with asbestos illnesses who cannot sue a bankrupt company can file a claim with these trusts to seek compensation.
These are some of the asbestos companies that supplied the Brooklyn Navy Yard and now have asbestos trust funds:
A.P. Green
Armstrong
Babcock & Wilcox
Combustion Engineering
Fibreboard
Flexitallic
Halliburton
Keene Corporation
Owens Corning
Pittsburgh Corning
U.S. Gypsum
U.S. Mineral
If you worked at Brooklyn Naval Yard during its shipbuilding days, talk to an asbestos law firm about your legal options.
Brooklyn Navy Shipyard Today
Shortly before Brooklyn Navy Shipyard closed in 1966, an engineering student created a detailed plan for converting it into a commercial shipyard to save thousands of jobs. The plan, however, was never carried out.
Today, the shipyard, screened by trees, is a manufacturing and commercial center. Over 200 businesses currently operate at the former shipyard, with around 5,000 employees.
One of the businesses includes Brooklyn Grange Rooftop Farms, which sits on a 65,000 square feet arm on top of Building 3. The Brooklyn Grange Rooftop Farms offers public and private events, including tours, workshops, a youth farming program, and more.
Another prominent company currently located at the old shipyard is Steiner Studios, a 580,000 square feet state-of-the-art entertainment production company.
As of 2023, the Brooklyn Navy Yard Development Corp. is requesting proposals for continued development of the entire area. The current plan is to include commercial, industrial, and public outdoor spaces to turn the area into a genuine New York neighborhood.
The shipyard hosts a museum dedicated solely to the history of the Brooklyn Navy Yard. It displays photographs and other memorabilia. Visitors are also allowed tour bus visits and bike rides throughout the campus.
Additional Help and Legal Resources
Keep in mind that you may qualify for significant compensation if you or a loved one have been diagnosed with mesothelioma, asbestos-related lung cancer, or asbestosis. Remember to fill out our form to get your free Financial Compensation Packet, with information on asbestos and mesothelioma lawyers in your area.
FREE Financial Compensation Packet
Info on law firms that will recover your

highest compensation

Learn how to get paid in 90 days
File for your share of $30 billion in trust funds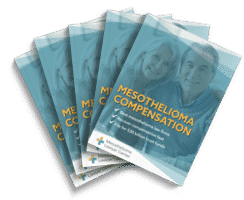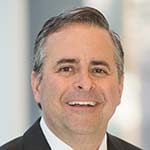 Paul Danziger grew up in Houston, Texas and earned a law degree from Northwestern University School of Law in Chicago. For over 25 years years he has focused on representing mesothelioma cancer victims and others hurt by asbestos exposure. Paul and his law firm have represented thousands of people diagnosed with mesothelioma, asbestosis, and lung cancer, recovering significant compensation for injured clients. Every client is extremely important to Paul and he will take every call from clients who want to speak with him. Paul and his law firm handle mesothelioma cases throughout the United States.