Page Updated on July 30, 2020
During its peak, the Brooklyn Navy Yard produced massive amounts of ships for the U.S. Navy. Yet, as large and productive as the shipyard once was, it used excessive amounts of asbestos in machinery and products, leading to asbestos-related illnesses and deaths.
If you or a loved one were diagnosed with mesothelioma, asbestos-related lung cancer, or asbestosis, you may be entitled to substantial compensation. Fill out our form to receive our free Financial Compensation Packet. Our packet is loaded with information on experienced mesothelioma attorneys in your area, how to file a claim for asbestos trust funds, how to get paid in 90 days, and more.
Free

Financial Compensation Packet
Info on law firms that will recover your

highest compensation

Learn how to get paid in 90 days
File for your share of $30 billion in trust funds
Brooklyn Navy Yard History
Brooklyn Navy Yard was established in 1801 as one of the first of the five original shipyards in the United States. It was created after forty-two acres of land was purchased from a shipowner and converted into a Naval shipyard.
Its previous owner, John Jackson, created a built a frigate known as ADAMS, which was the first government-appointed vessel built at the Brooklyn Navy Yard.
Shortly after, the Brooklyn Navy Yard became an important part of the War of 1812, when over 100 ships were built for the battle. A few years later, the first steamship, The Fulton, was built at the shipyard.
Over the next several years, numerous other vessels were created, and more than 400 ships were bought from various different companies.
As the demand for space heightened and Brooklyn Navy Yard continued to buy and build vessels, the shipyard expanded to include additional shops and docks.
World War I resulted in the yard building the Tennessee naval ship, but ship production slowed down significantly for about a decade afterward.
World War II
When World War II began, more than 70,000 people were working at the shipyard, including technicians, builders, mechanics and more.
It was during World War II that asbestos was used the most at Brooklyn Navy Yard. It was typical on any given day for thousands of people to work around the toxic mineral.
In addition to asbestos mixed into machinery, products, and equipment, a multitude of workers wore aprons, leggings, and other work gear that contained asbestos.
In 1966, the Brooklyn Navy Yard was closed down by New York's Secretary of Defense in an attempt to cut costs. A few years later, however, the City of New York reopened it as a private corporation.
Asbestos Products at Brooklyn Navy Yard
Along with asbestos in machinery, products, work gear, and insulation, an onsite pipe shop at Brooklyn Navy Yard manufactured asbestos-containing cloths.
The cloths were used as insulation for steam and water piped on ships, as well in the shipyard's central power plant and boiler shop.
The pipe shop onsite at the shipyard used asbestos in the lagging it manufactured. That cloth was then used to act as insulation around hot water and steam pipes in the vessels that were repaired at the shipyard.
The boiler shop and the central power plant also used asbestos-containing material; it was produced on-premises as insulation.
Safety Measures at Brooklyn Navy Shipyard
It's important to note that Brooklyn Navy Shipyard took precautions to help protect workers around asbestos, yet, it still wasn't enough to stop thousands of people developing asbestos-related diseases.
Some of the safety measures included providing safety masks, safety goggles, and large exhaust fans to help blow out asbestos and magnesia dust.
Workers were also provided ample water at the job site to help wash and rinse off asbestos fibers.
The U.S. Public Health Service issued a list of recommendations to the Brooklyn Navy yard to keep workers as safe as possible. It included various suggestions such as advising workers to get chest x-rays every six months or every year, depending upon the job function.
For example, it was recommended that sandblasters get semi-annual chest X-rays while anyone who worked around asbestos should get chest X-rays every year.
Brooklyn Navy Shipyard Today
Shortly before Brooklyn Navy Shipyard closed in 1966, an engineering student created a detailed plan for converting it into a commercial shipyard with the purpose of saving thousands of jobs. The plan, however, was never carried out.
Today, the shipyard, screened by a plethora of trees, is a manufacturing and commercial center. Over 200 businesses currently operate at the former shipyard, with around 5,000 employees.
One of the businesses includes Brooklyn Grange Rooftop Farms, which sits on a 65,000 square feet farm, on top of Building 3. The Brooklyn Grange Rooftop Farms offers public and private events, which include tours, workshops, a youth farming program, and more.
Another prominent company currently located at the old shipyard include Steiner Studios, a 580,000 square feet, state-of-the-art entertainment production company.
The shipyard currently has as a museum dedicated solely to the history of Brooklyn Navy Yard, packed with history, photographs, and other memorabilia. Visitors are also allowed tour bus visits and bike rides throughout the campus.
Additional Help and Legal Resources
Keep in mind that you may qualify for significant compensation if you or a loved one have been diagnosed with mesothelioma, asbestos-related lung cancer, or asbestosis. Remember to fill out our form to get your free Financial Compensation Packet, with information on asbestos and mesothelioma lawyers in your area.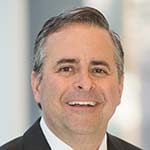 Paul Danziger grew up in Houston, Texas and earned a law degree from Northwestern University School of Law in Chicago. For over 25 years years he has focused on representing mesothelioma cancer victims and others hurt by asbestos exposure. Paul and his law firm have represented thousands of people diagnosed with mesothelioma, asbestosis, and lung cancer, recovering significant compensation for injured clients. Every client is extremely important to Paul and he will take every call from clients who want to speak with him. Paul and his law firm handle mesothelioma cases throughout the United States.
Sources
Photo Source: U.S. Naval Historical Center Photograph. Public Domain