Page Updated on July 31, 2020
The Washington Navy Yard was a U.S. Navy-owned shipyard that focused on building and repairing vessels for the military, and later, on building guns and ammunition. Washington Navy Yard relied on asbestos for its ease of use, affordability, and high resistance to heat and fire. It also used a host of other toxins, leading to the shipyard becoming a Superfund site.
If you or a loved one suffer from mesothelioma, asbestos-related lung cancer, or asbestosis, you may qualify for substantial compensation. Currently, there is over $30 billion in asbestos trust funds, awaiting those who've been diagnosed with an asbestos illness. We invite you to fill out our form today for a free Financial Compensation Packet, filled with information about experienced mesothelioma lawyers in your area, how to get paid in 90 days, how to file an asbestos trust fund claim, and much more.
Free

Financial Compensation Packet
Info on law firms that will recover your

highest compensation

Learn how to get paid in 90 days
File for your share of $30 billion in trust funds
Washington Navy Yard History
The Washington Navy Yard was created in 1799 on Washington D.C.'s 9th and M Street. It originally started out as a shipbuilding operation and built numerous types of military ships, which included 22 vessels of different sizes.
This continued until World War II, when the company added guns and ammunition manufacturing to its operations. The shipyard was huge; it spread across 63.3 acres.
During World War II, Washington Navy Yard had one of its biggest growths, employing over 20,000 people. It became the largest naval ordnance plant in the world at the time and continued to design numerous weapons.
In 1945, its name changed to the U.S. Naval Gun Factory and it continued crafting guns and ammunition until the 1960s.
In 1973, the Washington Navy Yard was placed into the National Register of Historic Places. Within three years, it became a part of the National History Landmark.
Washington Navy Yard Asbestos Use
As mentioned earlier, Washington Navy Yard, as with most shipyards in the past, used excessive amounts of asbestos in its daily operations. Documents dating back to 1918 indicate that metal blocks contained over 65% asbestos that was molded into the backs of cannons.
Asbestos was also found in:
Fireproof paint
Electric boosters
Sealants
Ignitions
Insulation
Ceilings
Boards
Equipment, and more
Another issue that people faced was second-hand exposure, which became a great concern at many shipyards throughout the United States.
Since Washington Navy Yard workers rarely used protective gear nor changed clothing before returning home every day, children and spouses were exposed to asbestos by simply doing laundry or giving their loved ones a hug.
A number of children who grew up around fathers who worked at shipyards ended up developing mesothelioma themselves years later.
Superfund Site
In April 1998, the Environmental Protection Agency (EPA) and the Agency for Toxic Substances and Diseases Registry (ATSDR) designated the Washington Navy Yard as a Superfund site.
Within a year, ATSDR conducted several investigations of the site, which included evaluating groundwater data and on-site soil data.
At least 17 locations throughout the shipyard contained contaminated soil and groundwater contamination.
Even though large amounts of asbestos were found at the site, metals were the main concern, as well as lead paint. ATSDR indicated that the main source of surface soil contamination was lead paint, which was over 18,700 ppm of the EPA's recommended 400 ppm-level.
Numerous steps were taken by the EPA and ATSDR to ensure public safety, including but not limited to the following:
Removing the Coal Storage Yard in order to abate contaminants
Removing Admiral's Row to remove excessive levels of toxins
An awareness program for the public, as well as construction workers, the military, and anyone else who may still work around asbestos
Posting advisory warnings to area residents, and more.
Help and Additional Resources
If you've been injured by asbestos, keep in mind that there is a good chance that you'll qualify for considerable compensation. Don't forget to fill out our form to get our free Financial Compensation Packet, filled with information on the experienced asbestos and mesothelioma attorneys in your area. If you have questions or need additional assistance, contact us at 800-793-4540.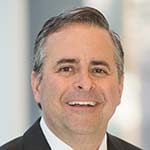 Paul Danziger grew up in Houston, Texas and earned a law degree from Northwestern University School of Law in Chicago. For over 25 years years he has focused on representing mesothelioma cancer victims and others hurt by asbestos exposure. Paul and his law firm have represented thousands of people diagnosed with mesothelioma, asbestosis, and lung cancer, recovering significant compensation for injured clients. Every client is extremely important to Paul and he will take every call from clients who want to speak with him. Paul and his law firm handle mesothelioma cases throughout the United States.