Portsmouth Naval Shipyard (PNS)
Page Updated on July 30, 2020
Situated in Kittery, Maine, on over 270 acres, Portsmouth Naval Shipyard (PNS) is one of the only four remaining shipyards currently active in the U.S. Although the shipyard is still going strong today, its past history of extensive asbestos use and other toxic wastes almost forced it to shut down.
If you or a loved one suffer from mesothelioma, asbestos-related lung cancer, or asbestosis, you may qualify for substantial compensation. Currently, there is over $30 billion in asbestos trust funds, awaiting those who've been diagnosed with an asbestos illness. Fill out our form to get a free Financial Compensation Packet. You'll learn about the experienced mesothelioma lawyers in your area, how to get paid in 90 days, how to file a claim for the asbestos trust funds, and more.
Free

Financial Compensation Packet
Info on law firms that will recover your

highest compensation

Learn how to get paid in 90 days
File for your share of $30 billion in trust funds
History of Portsmouth Naval Shipyard
PNS was established in 1800, making it one of the oldest naval shipyards in the nation. It's first 74-gun vessel, the USS Washington, was launched in 1814. Within the next several years, a hospital, barracks, and the Franklin Ship House was built, which was used to house the large wooden ship, the Franklin, which took more than 10 years to complete.
During the Civil War, PNS served as a shipbuilding facility and repair facility. Years later, it created a military prison known as "The Castle," which was used as the main prison for both the Navy and Marines, as well as captured German boats.
When World War I started, PNS began building and repairing submarines. In fact, it built the L-8, the first submarine ever constructed by a United States naval shipyard.
The shipyard also continued to repair surface vessels. It continued to build and repair submarines throughout World War II, and by that time, the need for production was so high that the shipyard employed more than 25,000 people.
The shipyard's final submarine, the Lance, was built and launched in 1969. However, the shipyard continues to provide submarine overhaul and modernization work.
Asbestos Use at Portsmouth Naval Shipyard
As with most other shipyards in the past, PNS used asbestos for its affordability, ease of use, and resistance to fire and heat.
Asbestos-containing insulation was used throughout most of the submarines and other types of vessels built at the shipyard, as well as throughout more than 350 buildings that encompassed PNS.
Asbestos was also used in boiler rooms, in millboard materials, on water pipes, in curtains, thermal blankets, and more.
Although the shipyard phased its use of asbestos during the late 1970s, thousands of workers went on to develop life-threatening diseases after daily, prolonged exposure to the hazardous mineral.
To make matters worse, the shipyard's ventilation system was poor, resulting in asbestos dust and fibers continuously circulating throughout the air. Most workers did not wear any protective gear to help protect them from breathing in fine, odorless asbestos fibers.
Cancer Studies at PNS
By 1978, a study performed at PNS showed that cancer rates were so high at the shipyard that the National Institute for Occupational Safety and Health (NIOSH) began a detailed investigation into the extent of asbestos use at the shipyard.
Results indicated that sheet metal workers, electricians, and welders were exposed to the highest amount of asbestos, but since asbestos permeated throughout most areas of the shipyard, the majority of workers at PNS faced asbestos exposure.
Asbestos Lawsuits Against Portsmouth Naval Shipyard
The Federal Employee's Compensation Act (FECA) protected the United States Navy from lawsuits brought on by workers due to asbestos use.
Yet, numerous former workers at PNS as well as other naval shipyards filed mesothelioma lawsuits against the manufacturers and businesses that supplied asbestos-containing products to shipyards.
For instance, workers from PNS filed lawsuits against more than 25 asbestos manufacturers, claiming the companies acted in negligence, which ultimately led to numerous workers developing diseases such as malignant mesothelioma, asbestos-related lung cancer, and asbestosis.
In addition to PNS workers developing toxic illnesses, many family members of employees and contractors developed toxic illnesses as well, including the daughter of an insulation worker who breathed in asbestos fibers via her father's work clothing. She eventually died from malignant pleural mesothelioma.
National Priorities List (NPL)
PNS was so contaminated with asbestos and other types of hazardous wastes that by 1994, it was placed on the Environmental Protection Agency's (EPA) National Priorities List (NPL).
As a result, the shipyard was slated to close in 2008. However, the "Save Our Shipyard," launched by employees, helped the committee's decision to reverse its decision on the shipyard's closure.
Additional Help for Asbestos Victims
If you've been injured by mesothelioma, asbestos-related lung cancer, or asbestosis, keep in mind that there is a good chance that you'll qualify for considerable compensation. Don't forget to fill out our form to get our free Financial Compensation Packet, filled with information on the experienced asbestos and mesothelioma attorneys. If you have questions or need additional assistance, contact us at 800-793-4540.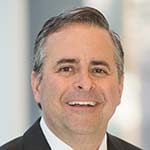 Paul Danziger grew up in Houston, Texas and earned a law degree from Northwestern University School of Law in Chicago. For over 25 years years he has focused on representing mesothelioma cancer victims and others hurt by asbestos exposure. Paul and his law firm have represented thousands of people diagnosed with mesothelioma, asbestosis, and lung cancer, recovering significant compensation for injured clients. Every client is extremely important to Paul and he will take every call from clients who want to speak with him. Paul and his law firm handle mesothelioma cases throughout the United States.
Sources
Photo Source: U.S. Navy Archives. Public Domain