The Kane Shipbuilding Company
Page Updated on July 31, 2020
As with most shipyards in the past, the Kane Shipbuilding Company, commonly referred to as Kane Shipbuilding, had a high association with asbestos use, which left workers with life-threatening illnesses. Kane Shipbuilding was comparatively smaller than many other shipyards during the 1940s, but asbestos exposure still existed and still posed the same threats.
If you or a loved one suffer from mesothelioma, asbestos-related lung cancer, or asbestosis, you may qualify for substantial compensation. Currently, there is over $30 billion in asbestos trust funds, awaiting those who've been diagnosed with an asbestos illness. Fill out our form to get a free Financial Compensation Packet. You'll learn about the experienced mesothelioma lawyers in your area, how to get paid in 90 days, how to file a claim for the asbestos trust funds, and more.
Free

Financial Compensation Packet
Info on law firms that will recover your

highest compensation

Learn how to get paid in 90 days
File for your share of $30 billion in trust funds
Kane Shipbuilding History and Asbestos
Kane Shipbuilding started out as Kane Boiler Works. It was created in 1892 as a vessel repair yard in Galveston, Texas. By World War II, its name changed to reflect the shipyard's duties of building ships for the U.S. Navy and U.S. Coast Guard.
Prior to the war, Kane Shipbuilding only had a small number of workers, but as the war called for more and more ships, the shipyard and the number of workers grew substantially.
Although this was ideal for the economy, thousands of workers were exposed to asbestos for numerous while on the shipyard, in a variety of different products.
A total of 12 coastal tankers and 16 deck barges were built by workers at Kane Shipbuilding, and while constructing the ships, workers breathed in large amounts of toxic asbestos fibers.
Ship repair workers were also a heightened risk of developing an asbestos-related disease. Almost every part and tool used to repair vessels contained asbestos.
Asbestos insulation in particular was used frequently at Kane Shipbuilding. In addition, asbestos-containing spray was coated on many ship parts.
Regardless of what the job entailed, most workers at the shipyard came into contact with asbestos through equipment, parts, boilers, floors, furnaces, ceilings, and more.
Workers were Never Told of Asbestos Dangers
The majority of workers at Kane Shipbuilding didn't know that asbestos exposure could lead to life-threatening, toxic illnesses such as malignant mesothelioma, asbestos-related lung cancer, and asbestosis.
In fact, most workers didn't even wear respirators or other protective gear while they unknowingly breathed in tiny asbestos fibers.
Since Kane Shipbuilding was a relatively smaller shipyard when compared to other giants during the 1940s, there are not as many asbestos-related lawsuits from Kane workers when compared to other shipyard workers.
However, numerous former workers are still living with asbestos-related illnesses that they developed during their time at Kane Shipbuilding.
In addition, many children of Kane Shipbuilding workers developed mesothelioma via second-hand exposure.
Resources and Help for Asbestos Victims
If you've been injured by mesothelioma, asbestos-related lung cancer, or asbestosis, keep in mind that there is a good chance that you'll qualify for considerable compensation. Don't forget to fill out our form to get our free Financial Compensation Packet, filled with information on the experienced asbestos and mesothelioma attorneys in your area. If you have questions or need additional assistance, contact us at 800-793-4540.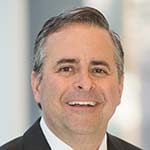 Paul Danziger grew up in Houston, Texas and earned a law degree from Northwestern University School of Law in Chicago. For over 25 years years he has focused on representing mesothelioma cancer victims and others hurt by asbestos exposure. Paul and his law firm have represented thousands of people diagnosed with mesothelioma, asbestosis, and lung cancer, recovering significant compensation for injured clients. Every client is extremely important to Paul and he will take every call from clients who want to speak with him. Paul and his law firm handle mesothelioma cases throughout the United States.