Curtis Bay Coast Guard Yard
Page Updated on July 30, 2020
The Curtis Bay Coast Guard Yard, now known as the United States Coast Guard Yard or simply as the Coast Guard Yard, is currently the U.S. Coast Guard's primary shipbuilding and repair facility. In the past, however, the shipyard used excessive amounts of asbestos, leading to numerous workers developing fatal asbestos-related illnesses.
If you or a loved one have been diagnosed with mesothelioma, asbestos-related lung cancer, or asbestosis, you may be eligible for substantial compensation. There is currently over $30 billion in asbestos trust funds, set up for those who are victims of asbestos-related diseases. Fill out our form to receive our free Financial Compensation Packet. Our packet is loaded with information on experienced mesothelioma attorneys in your area, how to file a claim for asbestos trust funds, how to get paid in 90 days, and more.
Free

Financial Compensation Packet
Info on law firms that will recover your

highest compensation

Learn how to get paid in 90 days
File for your share of $30 billion in trust funds
Curtis Bay Coast Guard Yard History
The Curtis Bay Coast Guard Yard, established in 1899, began as both a boat repair facility and a training academy.
By 1910, the shipyard began building vessels and doing canvas work while continuing to repair boats. This continued throughout World War II, but the war brought about additional activities for the shipyard, including buoy manufacturing and construction, and complete vessel overhauls.
World War II also brought a newly constructed 3,000-ton dry dock to Curtis Bay Shipyard, in addition to a new concrete pier and two new shipways.
During this time, the shipyard was designated as the official U. S. Coast Guard Yard. An estimated 3,100 civilians workers were employed at the shipyard during the war.
As World War II ended, work ended for many employees as the shipyard focused on repairing vessels and building wooden boats. It also continued to overhaul old ships and create numerous 94-footers.
The shipyard greatly prospered throughout the 1960s, and when the Vietnam War began, the shipyard created 82-footers and steel self-righting motor lifeboats.
By the 1970s, the shipyard buoys and overhaul the U.S. Coast Guard's the coast guard's 5″ 38 caliber gun mount.
Throughout most of the shipyard's history, asbestos and other harmful substances were used. In 2002, the Environment Protection Agency (EPA) designated the shipyard as an EPA Superfund cleanup site.
In 2008, the U.S. Coast Guard signed a federal agreement with the EPA to clean up the shipyard.
Asbestos at Curtis Bay Coast Guard Yard
The prevalence of asbestos at Curtis Bay Coast Guard was beyond excessive. More than 300 asbestos-containing products were used by the military before the EPA's regulations on its use.
Asbestos was known to have been used in the following at the Curtis Bay Coast Guard Yard:
Electric wiring
Electric equipment
Pipes
Pipe fittings
Insulation
Deck coatings
Flooring, and in
Engine and boiler rooms
Asbestos may have also been used in:
Life boats
Utility boats
Response boats
Port security boats
Curtis Bay Coast Guard Yard Lawsuits
Many workers who developed asbestos-related illnesses filed asbestos-related lawsuits against the manufacturers that provided the products to shipyard.
The number of asbestos manufacturers was plentiful. Most were large corporations that supplied asbestos products throughout the world.
One such asbestos manufacturer, Owens-Illinois Glass, faced a lawsuit from the family of Harry Hunter, a man who once worked at the Curtis Bay Coast Guard Yard in the summer of 1956.
Hunter died of malignant mesothelioma in 2001, but his family carried out the lawsuit and eventually won $4.2 million for Hunter's wrongful death.
Unfortunately, since the lawsuit was filed in Maryland, state laws prevented the family from getting the total amount, and it was subsequently reduced.
Additional Help and Resources for Asbestos Victims
If you've been injured by mesothelioma, asbestos-related lung cancer, or asbestosis, keep in mind that there is a good chance that you'll qualify for considerable compensation. Remember to fill out our form to get your free Financial Compensation Packet, with information on experienced asbestos and mesothelioma lawyers in your area.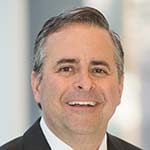 Paul Danziger grew up in Houston, Texas and earned a law degree from Northwestern University School of Law in Chicago. For over 25 years years he has focused on representing mesothelioma cancer victims and others hurt by asbestos exposure. Paul and his law firm have represented thousands of people diagnosed with mesothelioma, asbestosis, and lung cancer, recovering significant compensation for injured clients. Every client is extremely important to Paul and he will take every call from clients who want to speak with him. Paul and his law firm handle mesothelioma cases throughout the United States.