Page Updated on July 30, 2020
The Duwamish Shipyard, located in Seattle, Washington, was one of the largest shipbuilding sites in the nation. It focused on repairing vessels and related equipment. Throughout numerous years, Duwamish Shipyard used asbestos in numerous products, putting a multitude of workers at risk of developing toxic, fatal diseases.
If you or a loved one have been diagnosed with mesothelioma, asbestos-related lung cancer, or asbestosis, you may be eligible for substantial compensation. There is currently over $30 billion in asbestos trust funds, set up for those who are victims of asbestos-related diseases. Fill out our form to get a free Financial Compensation Packet. You'll learn about the experienced mesothelioma lawyers in your area, how to get paid in 90 days, how to file a claim for the asbestos trust funds, and more.
Free

Financial Compensation Packet
Info on law firms that will recover your

highest compensation

Learn how to get paid in 90 days
File for your share of $30 billion in trust funds
Duwamish Shipyard History
The Duwamish Shipyard was established in May 1941, after it was acquired from King County.
In the beginning, the primary function of the shipyard was the repair and maintenance of ships and ship-related equipment. The shipyard contained a graving dock and two dry docks.
During the 1970s, Duwamish Shipyard expanded substantially and the employee rate grew to around 500 workers.
During this time, the shipyard took on shipbuilding but was unable to keep up with the demand. It eventually reverted back to the repair and maintenance of vessels only.
Over the years, Duwamish Shipyard productivity began to dwindle, until it finally shut down permanently in 2007.
For numerous years before its closing, however, the shipyard relied heavily on asbestos and used it an array of maintenance products while repairing vessels.
Duwamish Shipyard Asbestos Exposure
Although there have never been any asbestos-related lawsuits filed against Duwamish Shipyard, this is generally because workers file cases against the asbestos manufacturers that provided asbestos to shipyards.
Throughout several decades, asbestos manufacturers providers a string of asbestos-containing products to the shipyard.
One of the major uses of asbestos-containing products at Duwamish Shipyard came from refitting and overhauling hundreds of barges. This continued throughout the late 1970s, when the Environmental Protection Agency (EPA) placed strict regulations on the use of asbestos at job sites, including shipyards.
The shipyard restored many vessels that contained asbestos-containing products. One such restoration, on the Lightship No. 83 vessel, was found to contain excessive amounts of asbestos.
Even after a complete restoration and cleaning by Duwamish Shipyard workers, the Lightship No. 83 still contained the harmful minerals.
Additional asbestos was found in the following products and materials and Duwamish Shipyard:
Boiler room parts
Generator exhaust pipe insulation
Steam drum insulation
Feedwater heater insulation
Steam piping insulation
Duwamish Shipyard Cleanup
The Washington State Department of Ecology (DOE) created an agreement in 2010 with the shipyard to clean up the site.
Duwamish Shipyard accepted the agreement and took responsibility for the cleanup under the Model Toxics Control Act.
According to the DOE, the Duwamish Shipyard agreed to:
Remedial Investigation (RI). The RI will collect data necessary to adequately characterize the contamination in soil, groundwater, stormwater, and sediments.
Feasibility Study (FS). The FS will use the results of the RI to propose cleanup alternatives for the site.
The DOE states the cleanup and remediation of the site is still underway. Aside from asbestos, other toxic substances found at Duwamish Shipyard include arsenic, cadmium, chromium, copper, lead, zinc, and more.
Additional Help and Resources
If you've been injured by mesothelioma, asbestos-related lung cancer, or asbestosis, keep in mind that there is a good chance that you'll qualify for considerable compensation. Don't forget to fill out our form to get our free Financial Compensation Packet, filled with information on the experienced asbestos and mesothelioma attorneys in your area.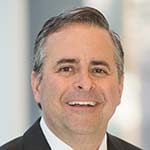 Paul Danziger grew up in Houston, Texas and earned a law degree from Northwestern University School of Law in Chicago. For over 25 years years he has focused on representing mesothelioma cancer victims and others hurt by asbestos exposure. Paul and his law firm have represented thousands of people diagnosed with mesothelioma, asbestosis, and lung cancer, recovering significant compensation for injured clients. Every client is extremely important to Paul and he will take every call from clients who want to speak with him. Paul and his law firm handle mesothelioma cases throughout the United States.