Lockheed Shipbuilding and Construction Company
Page Updated on July 30, 2020
Lockheed Shipbuilding and Construction Company, also known as Lockheed Shipbuilding, played an important role in constructing and repairing vessels for numerous years, but not without placing a multitude of workers at risk for asbestos-related illnesses. Similar to most other shipyards in the past, Lockheed's reliance on asbestos resulted in ill workers and asbestos-related lawsuits.
If you or a loved one suffer from mesothelioma, asbestos-related lung cancer, or asbestosis, you may qualify for substantial compensation. Currently, there is over $30 billion in asbestos trust funds, awaiting those who've been diagnosed with an asbestos illness. Fill out our form to receive our free Financial Compensation Packet. Our packet is loaded with information on experienced mesothelioma attorneys in your area, how to file a claim for asbestos trust funds, how to get paid in 90 days, and more.
Free

Financial Compensation Packet
Info on law firms that will recover your

highest compensation

Learn how to get paid in 90 days
File for your share of $30 billion in trust funds
Lockheed Shipbuilding and Construction Company History
Lockheed Shipbuilding and Construction Company was established as a shipbuilding company during the 1930s, on the west side of Seattle's Harbor Island.
Prior to becoming a shipyard, the company, then known as Puget Sound Bridge and Dredging Company, was a construction company that built Harbor Island and numerous vessels during World War I and World War II.
The shipyard, spread out over 18 acres, had three dry docks, five piers, and a shipway. Lockheed was just one of several companies that built and repaired vessels at the shipyard during the wars.
The company continued to build vessels during the 1960s, including the USS Rathburn, USS Stein, USS Reasoner, USS Shreveport, and more.
By the 1960s, however, the shipyard was already highly contaminated with asbestos.
The owners and executives of the shipyard reportedly knew the dangers of asbestos. They never told the workers nor provided any safety gear, which eventually led to mesothelioma lawsuits.
Asbestos-Related Lawsuits
One of the major mesothelioma lawsuits against Lockheed occurred when a father and son both developed asbestosis, then ultimately, mesothelioma.
Reuben Arnold (father) and Daniel Arnold (son) both worked at Lockheed. Reuben, however, was a general contractor at Lockheed. His employer at the time was E.J. Bartells.
Om August 31, 2010, the Court of Appeals of Washington ruled that Lockheed was responsible for ensuring that its workers were safe from the dangers of asbestos.
This not only went for Lockheed employees but also contractors who worked at the shipyard. Reuben, a subcontractor, worked at the shipyard as an insulator during the early 1960s.
After Reuben diagnosed with mesothelioma, his son, Daniel, developed the toxic disease after second-hand exposure from his father's work clothing. Both father and son died within 15 months of each other.
Under Washington state law, companies who hire contractors and subcontractors are ultimately responsible for worker safety.
Lockheed claimed it did not work as a general contractor, but the court rejected their claim after evidence confirmed that the company directed the manner in which Arnold performed his work. Per Washington law,
"An employer of an independent contractor is generally not liable for injuries to the independent contractor's employees. Kelley v. Howard S. Wright Constr. Co., 90 Wn.2d 323, 330, 582 P.2d 500 (1978). An exception exists where the employer retains control over some part of the contractor's work. Kelley, 90 Wn.2d at 330. An employer retains control if the employer retains "the right to direct the manner in which the work is performed."

Arnold v. Saberhagen Holdings, Inc., et al.,
Ultimately, however, in 2011, the appeal was reversed when the court approved a summary judgment that Lockheed subsequently filed.
Lockheed Shipbuilding Superfund Site
In addition to an exorbitant amount of asbestos, Lockheed Shipbuilding contained numerous other toxins, including chemical contaminants, arsenic, lead, zinc, and mercury.
The landfills around the shipyard were at extremely unsafe levels, causing concern for area residents.
Lockheed had two major shipyard areas: Shipyard 1 and Shipyard No. 2 (Yard II). Yard II is where most of the shipbuilding and repair work took place.
In 2007, the Environmental Protection Agency (EPA) designated Shipyard 2 as a Superfund site. By 2010, the name of the site was changed to the Lockheed West Seattle Superfund Site. Cleanup began shortly after.
Sandblasting operations close to Yard II's dry docks and shipway caused a lot of the contamination.
According to the Lockheed Martin Corporation, contaminants associated with a large amount of sandblasting activities left excessive amounts of contaminants around the surrounding areas of the dry docks and shipway.
Additional Help and Resources
If you've been injured by mesothelioma, asbestos-related lung cancer, or asbestosis, keep in mind that there is a good chance that you'll qualify for considerable compensation. Remember to fill out our form to get your free Financial Compensation Packet, with information on asbestos and mesothelioma lawyers. If you have questions or need additional assistance, contact us at 800-793-4540.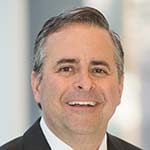 Paul Danziger grew up in Houston, Texas and earned a law degree from Northwestern University School of Law in Chicago. For over 25 years years he has focused on representing mesothelioma cancer victims and others hurt by asbestos exposure. Paul and his law firm have represented thousands of people diagnosed with mesothelioma, asbestosis, and lung cancer, recovering significant compensation for injured clients. Every client is extremely important to Paul and he will take every call from clients who want to speak with him. Paul and his law firm handle mesothelioma cases throughout the United States.
Sources
Arnold v. Saberhagen Holdings, Inc., et al., 157 Wn. App. 649, 2010 WL 3410720