Consolidated Steel Corporation
Page Updated on July 30, 2020
As with most other shipyards in the past, Consolidated Steel Corporation's shipyards relied heavily on asbestos for its affordability, ease of use, and resistance to heat and fire. Unfortunately, the positive attributes of asbestos were outweighed when thousands of shipyard workers began developing asbestos-related illnesses.
If you or a loved one have been diagnosed with mesothelioma, asbestos-related lung cancer, or asbestosis, you may be eligible for substantial compensation. There is currently over $30 billion in asbestos trust funds, set up for those who are victims of asbestos-related diseases. Fill out our form to receive our free Financial Compensation Packet. Our packet is loaded with information on experienced mesothelioma attorneys in your area, how to file a claim for asbestos trust funds, how to get paid in 90 days, and more.
Free

Financial Compensation Packet
Info on law firms that will recover your

highest compensation

Learn how to get paid in 90 days
File for your share of $30 billion in trust funds
Consolidated Steel Corporation History
Consolidated Steel Corporation began in 1929 after a merger between Baker Iron Works, Llewellyn Iron Works, and Union Iron Works. The corporation began its operation in Long Beach California.
By 1941, a new shipyard was built in Wilmington, California. The construction of the shipyard was funded by the United States Maritime Commission (USMC) on a $13 million contract.
The shipyard then hired over 12,000 workers, including maintenance workers, pipefitters, boilermakers, steelworkers, and more.
In 1943, Consolidated Steel Corporation bought Ackerman Boat Works, located in Newport Beach, California.
During World War II, the shipyard constructed 47-foot MTLs, as well as 96-foot TPs, for the United States Army.
In addition to the Wilmington shipyard, Consolidated Steel Corporation opened its fabrication plant in 1941, in Orange, Texas. A year after its opening, it started building vessels.
From 1942 until 1945, Orange shipyard workers built an array of vessels, including several different types of destroyers.
The Orange, Texas shipyard employed around 20,000 workers as production needs at the business increased.
The shipyard closed in 1945, but throughout 1941 until its closing, workers were continuously exposed to asbestos.
After the war, in 1947, Consolidated Steel Corporation sold the shipyard back to Ackerman.
Asbestos at Consolidated Steel
Asbestos exposure is now known to cause life-threatening diseases, such as malignant mesothelioma and asbestos-related lung cancer.
Although the Environmental Protection Agency (EPA) didn't place regulations on its use until the 1970s, the mineral's dangers fibers were something that was known about for several decades prior to the EPA's regulations.
Wilmington Shipyard
Insulation was the primary product that caused asbestos exposure at the shipyard. It was used in the construction of the shipyard, including pipes, walls, and more.
Numerous workers at the Wilmington location began to develop mild symptoms of asbestos-related illnesses, but since the symptoms mimicked common ailments, they continued to work.
The Port of Los Angeles' container terminal (TraPac) is now located where the Wilmington shipyard used to be.
Orange Shipyard
As with the Wilmington, California shipyard, asbestos was heavily used throughout the Orange, Texas shipyard.
Asbestos-containing insulation was used in flooring, pipes, bulkhead blankets, pipes, walls, and more. The majority of the shipyard workers faced asbestos exposure each day they went to work.
Johns Manville, an asbestos manufacturer that faced thousands of mesothelioma lawsuits, was one of the primary asbestos suppliers to the Orange shipyard.
Numerous workers at the Orange shipyard filed their own claims against Johns Manville after developing mesothelioma and other asbestos-related illnesses.
Johns Manville denied liability against the Orange shipyard workers and stated that they unaware at the time that asbestos was dangerous.
A representative for Johns Manville cited scientific data that indicated that there was not enough information to indicate asbestos was indeed harmful.
Regardless, Johns Manville lost so many asbestos-related lawsuits that it eventually filed for Chapter 11 bankruptcy protection and created an asbestos trust fund to handle all pending and future claims.
When the war ended, the Orange shipyard reverted back to fabrication, and was eventually acquired by the United States Steel Corporation (U.S. Steel).
Additional Help and Resources for Asbestos Victims
If you've been injured by mesothelioma, asbestos-related lung cancer, or asbestosis, keep in mind that there is a good chance that you'll qualify for considerable compensation. Remember to fill out our from to get your free Financial Compensation Packet, with information on experienced asbestos and mesothelioma lawyers in your area.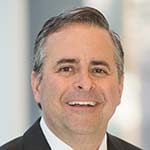 Paul Danziger grew up in Houston, Texas and earned a law degree from Northwestern University School of Law in Chicago. For over 25 years years he has focused on representing mesothelioma cancer victims and others hurt by asbestos exposure. Paul and his law firm have represented thousands of people diagnosed with mesothelioma, asbestosis, and lung cancer, recovering significant compensation for injured clients. Every client is extremely important to Paul and he will take every call from clients who want to speak with him. Paul and his law firm handle mesothelioma cases throughout the United States.
Sources
Photo Source: U.S Naval Archives. Public Domain