Page Updated on May 31, 2020
Created in 1909, the Albina Shipyard, also called the Albina Engine and Machine Works Shipyard, was one of the first major shipyards established in Portland, Oregon. Along with repairing and renovating vessels, the shipyard became well-known in the country for its strong shipbuilding.
As with most shipyards, Albina used excessive amounts of asbestos in its ships, leading to numerous workers developing life-threatening illnesses, including mesothelioma, asbestosis, and asbestos-related lung cancer.
If you or a loved one have been diagnosed with mesothelioma, asbestos-related lung cancer, or asbestosis, you may be eligible for substantial compensation. There is currently over $30 billion in asbestos trust funds, set up for those who are victims to asbestos-related diseases. We invite you to fill out our form today for a free Financial Compensation Packet, filled with information about experienced mesothelioma lawyers in your area, how to get paid in 90 days, how to file an asbestos trust fund claim, and much more.
Albina Shipyard History
Since its inception and up until 2009, Albina has been a household name in shipbuilding. World War II, in particular, helped increase the shipyard's popularity after it produced a string of tugboats, sub chasers, a landing craft, fireboats, warships, tankers, freighters, and barges.
After the war, Albina Shipyard began focusing on commercial vessels. Since the shipyard was already well-known for building excellent vessels, commercial success came quickly. Numerous ships were created, including ferries, barges, yachts, and tugboats for commercial use across the world.
Success continued for the shipyard throughout the 1960s, which included building its own ferry that carried vehicles across the Columbia River. When the Astoria Bridge was built in 1966, however, the ferry, known as the Convoy, was retired.
Asbestos at Albina
Asbestos was used when making all of the shipyard's vessels well into the 1970s, which would set the stage for numerous lawsuits against asbestos manufacturers later on.
Asbestos was used in a variety of different areas, including throughout engine rooms, in sleeping quarters, in pipe insulation, boiler rooms, and more. More than 300 asbestos-containing products were used in Navy vessels alone.
In 1987, Cascade General purchased Albina Engine and Machine Works, but instead of changing its name, Cascade kept the Albina trademark name for many years.
However, over the course of the next numerous years, asbestos-related claims would taint the once popular and well-liked Albina name.
By 2009, Cascade General, facing the pressures of asbestos exposure becoming well-known at Albina Shipyard, decided to change the shipyard's name. 
By that time, however, Albina's excessive use of asbestos-containing products made it popular for a different reason: as a hazardous and toxic site that injured thousands of people.
Albina Shipyard Health and Safety Hazards
According to the Occupational Safety and Health Administration (OSHA), well after Albina closed in 1987 and the business moved to the Cascade General Portland Shipyard, the 216-acre yard that the former site sat on was found to be extremely contaminated.
Not only was the site contaminated with asbestos, but also with oil, petroleum compounds, diesel fuel, and poison.
The Environmental Protection Agency (EPA) designated the old shipyard area as an "orphan" site and never issued a funded cleanup.
Nevertheless, many lives were ruined and numerous families were left without loved ones after the toxic effects of asbestos led to workers developing fatal illnesses.
Additional Information and Resources for Asbestos Victims and Their Families
If you've been injured by mesothelioma, asbestos-related lung cancer, or asbestosis, keep in mind that there is a good chance that you'll qualify for considerable compensation. Don't forget to fill out our form to get our free Financial Compensation Packet, filled with information on the experienced asbestos and mesothelioma attorneys in your area. If you have questions or need additional assistance, contact us at 800-793-4540.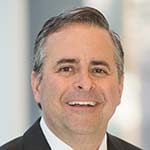 Paul Danziger grew up in Houston, Texas and earned a law degree from Northwestern University School of Law in Chicago. For over 25 years years he has focused on representing mesothelioma cancer victims and others hurt by asbestos exposure. Paul and his law firm have represented thousands of people diagnosed with mesothelioma, asbestosis, and lung cancer, recovering significant compensation for injured clients. Every client is extremely important to Paul and he will take every call from clients who want to speak with him. Paul and his law firm handle mesothelioma cases throughout the United States.
Sources
Albina Engine & Machine v. Director, OWCP, 627 F.3d 1293, 44 BRBS 89(CRT) (9th Cir. 2010).
Photo Source: U.S. Naval Archives; Public Domain