Willamette Iron and Steel Works
Page Updated on July 31, 2020
Willamette Iron and Steel Works was well-known for its efforts during World War II and for building numerous warships for the U.S. Navy. As productive as the shipyard was, its long history of asbestos use left workers with life-threatening, asbestos-related diseases. The shipyard also faced numerous safety violations and lawsuits, which eventually led to its closure.
If you or a loved one suffer from mesothelioma, asbestos-related lung cancer, or asbestosis, you may qualify for substantial compensation. Currently, there is over $30 billion in asbestos trust funds, awaiting those who've been diagnosed with an asbestos illness. Fill out our form to receive our free Financial Compensation Packet. Our packet is loaded with information on experienced mesothelioma attorneys in your area, how to file a claim for asbestos trust funds, how to get paid in 90 days, and more.
Free

Financial Compensation Packet
Info on law firms that will recover your

highest compensation

Learn how to get paid in 90 days
File for your share of $30 billion in trust funds
Willamette Iron and Steel Works History
Willamette Iron and Steel Works was established in 1865 in what is now known as Portland, Oregon. The company originally focused on manufacturing engines and boilers for steamboats, but by 1904, it expanded into constructing and repairing vessels.
During World War I and World War II, Willamette Iron and Steel Works created different vessels and war-related products, including war crafts, minesweepers, naval auxiliaries, and more.
In World War II alone, Willamette built more than 70 ships for the U.S. Navy, as well as over 800 Baldwin steam locomotives for Vladivostok, Russia.
Once World War II ended, the shipyard returned back to focusing on vessel repairs. As the business continued to diminish throughout the years, the shipyard closed its doors permanently in 1990.
Willamette Iron and Steel Works Asbestos Lawsuits
As with the majority of shipyards in the past, Willamette Iron and Steel Works used excessive amounts of asbestos, a name for a group of minerals that has been proven to affect health negatively.
Numerous workers at the company developed toxic diseases such as malignant mesothelioma, asbestosis, and asbestos-related lung cancer.
In most instances, workers generally file asbestos-related lawsuits against the manufacturers that supplied asbestos products to shipyards.
However, there were several lawsuits in which workers or workers' loved ones filed a claim against Willamette, along with the companies that supplied asbestos to the shipyard.
James McAllister Lawsuit
One such instance was the case of James McAllister, a former employee of Willamette who worked as a carpenter.
McAllister died from malignant mesothelioma in 2002, but his wife continued the lawsuit on his behalf.
While in the past, federal courts made plaintiffs prove that asbestos was extensively used at shipyards, in the case of McAllister, the shipyard had to prove that it did not.
McAllister's widow won the case after Willamette failed to prove that workers were not exposed to asbestos, and it set the stage of no longer allowing shipyards to ignore their parts in exposing people to harm.
Willamette Iron and Steel Works Closure
As more and more people began to fall ill, the shipyard began to face a number of complaints. When asbestos regulations were set forth in the late 1970s, Willamette declined after it could no longer compete with the larger competition.
In 1990, the Willamette Iron and Steel closed its doors for good.
Along with asbestos, the shipyards left behind numerous toxins, which placed it on the Environmental Protection Agency's (EPA) orphan list as a potential Superfund cleanup site.
Safety Violations at Willamette Iron and Steel Works
Willamette Iron and Steel Works also faced a multitude of safety violations against its workers for numerous years.
One of the biggest complaints stemmed from the company's lack of proper safety and housekeeping aboard the vessels, which caused numerous worker injuries.
In some cases, workers were injured so severely that they were physically disabled permanently.
The company repeatedly violated safety rules so often that the Occupational Safety and Health Administration (OSHA) stepped in during the 1970s.
Willamette tried to argue that its rights were being violated, but courts ruled against the shipyard and ordered it to pay substantial fines.
Additional Help and Resources for Asbestos Victims
If you've been injured by asbestos, keep in mind that there is a good chance that you'll qualify for considerable compensation.Remember to fill out our form to get your free Financial Compensation Packet, with information on asbestos and mesothelioma lawyers in your area. If you have questions or need additional assistance, contact us at 800-793-4540.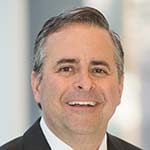 Paul Danziger grew up in Houston, Texas and earned a law degree from Northwestern University School of Law in Chicago. For over 25 years years he has focused on representing mesothelioma cancer victims and others hurt by asbestos exposure. Paul and his law firm have represented thousands of people diagnosed with mesothelioma, asbestosis, and lung cancer, recovering significant compensation for injured clients. Every client is extremely important to Paul and he will take every call from clients who want to speak with him. Paul and his law firm handle mesothelioma cases throughout the United States.