Mare Island Naval Shipyard
Page Updated on August 24, 2020
California Naval Shipyard, also known as Mare Naval Shipyard, was a U.S. Naval shipyard that repaired and built vessels during World War I and World War II. It played an important role in both world wars. As with most other shipyards in the past, Mare Island Naval Shipyard used asbestos in its products, leading to workers developing life-threatening illnesses, such as malignant mesothelioma and asbestos-related lung cancer.
If you or a loved one have been diagnosed with mesothelioma, asbestos-related lung cancer, or asbestosis, you may be eligible for substantial compensation. There is currently over $30 billion in asbestos trust funds, set up for those who are victims of asbestos-related diseases. We invite you to fill out our form today for a free Financial Compensation Packet, filled with information about experienced mesothelioma lawyers in your area, how to get paid in 90 days, how to file an asbestos trust fund claim, and much more.
Free

Financial Compensation Packet
Info on law firms that will recover your

highest compensation

Learn how to get paid in 90 days
File for your share of $30 billion in trust funds
Mare Island Naval Shipyard History
Established in 1854, Mare Island Naval Shipyard was the first Naval base established along the West Coast of the United States.
The shipyard's name is derived from General Mariano Guadalupe Vallejo, a calvary commando from Mexico who founded that area in the 1700s.
During the mid 1800s, the first dry dock and the first U.S. warship were built at the Mare Island Naval shipyard, along with the USS Ward destroyer, which was built in only 17.5 days during World War I.
When World War II began, Mare Island Naval Shipyard built a plethora of new destroyers, ships, warships, and submarines.
In fact, once the war ended, the shipyard had created a total of 4 submarine tenders, 17 submarines, 31 destroyer escorts, 33 small craft vessels, and an astounding 300 landing crafts ships.
In addition to building vessels, a hospital was later added to the shipyard, which was later converted into a military training facility.
Numerous buildings at Mare Island housed pipe shops, duplexes, ammunition depots, and churches. Officers, junior grade officers, and other workers spent their days in these buildings, constructed with asbestos-containing materials (ACMs).
Mare Island Naval Shipyard and Asbestos
Mare Island Naval Shipyard relied on excessive amounts of asbestos when building vessels and repairing ship parts.
Many employers and contractors asbestos-related illnesses, including malignant mesothelioma, asbestos-related lung cancer, and asbestosis.
From pipes to insulation, boilers, ship parts, and more, Mare Island was permeated with asbestos throughout its massive acres.
Other locations on Mare Island Shipyard that had asbestos include:
The Northwest Dump Road Subarea
The West Subarea
Boiler rooms
Engine rooms
Pipe-fitters, mechanics, insulators, maintenance workers, and a myriad of other employees and contractors were exposed to asbestos daily while doing routine work activities.
Most workers were never given protective gear, which heightened the risk of developing asbestos-related diseases. They were also exposed to other dangerous materials, including pesticides, lead-based paint, and petroleum fuels.
Many asbestos-related lawsuits followed after workers became ill. The plaintiffs, mostly retired Naval workers, generally filed their claims against the asbestos manufacturers that provided asbestos-containing products to the shipyard.
Mare Island Naval Shipyard Closure
In 1993, due to excessive amounts of asbestos and other toxic wastes, the Department of Defense (DoD) Base Realignment and Closure (BRAC) Commission requested to close the shipyard down.
Three years later, the shipyard officially shut down all Naval operations on April 1, 1996.
Mare Island Naval Shipyard Today
Currently, the shipyard is being used and leased out by commercial and industrial businesses, including the California Conservation Corps and numerous other prominent organizations.
Additionally, the U.S. Navy developed the "economic development conveyance" on the shipyard, in an attempt to convert the BRAC into civilian communities. It also transferred many of the shipyard's properties to multiple government agencies.
The shipyard's island buildings were also used as a set for several Hollywood movies, including Jack, Metro, Sphere, and Flubber.
Additional Resources and Help for Asbestos Victims
If you've been injured by mesothelioma, asbestos-related lung cancer, or asbestosis, keep in mind that there is a good chance that you'll qualify for considerable compensation. Don't forget to fill out our form to get our free Financial Compensation Packet, filled with information on the experienced asbestos and mesothelioma attorneys. If you have questions or need additional assistance, contact us at 800-793-4540.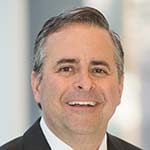 Paul Danziger grew up in Houston, Texas and earned a law degree from Northwestern University School of Law in Chicago. For over 25 years years he has focused on representing mesothelioma cancer victims and others hurt by asbestos exposure. Paul and his law firm have represented thousands of people diagnosed with mesothelioma, asbestosis, and lung cancer, recovering significant compensation for injured clients. Every client is extremely important to Paul and he will take every call from clients who want to speak with him. Paul and his law firm handle mesothelioma cases throughout the United States.