Charleston Naval Shipyard
Page Updated on July 30, 2020
Charleston Naval Shipyard, also known as Charleston Navy Yard, was conveniently located in Charleston, North Carolina, close to the edge of the Cooper River. The shipyard had important roles during the wars, particularly World War I and World War II, but despite its significance, asbestos was used excessively for years, resulting in a number of workers developing asbestos-related illnesses.
If you or a loved one have been diagnosed with mesothelioma, asbestos-related lung cancer, or asbestosis, you may be eligible for substantial compensation. There is currently over $30 billion in asbestos trust funds, set up for those who are victims of asbestos-related diseases. Fill out our form to get a free Financial Compensation Packet. You'll learn about the experienced mesothelioma lawyers in your area, how to get paid in 90 days, how to file a claim for the asbestos trust funds, and more.
Free

Financial Compensation Packet
Info on law firms that will recover your

highest compensation

Learn how to get paid in 90 days
File for your share of $30 billion in trust funds
Charleston Naval Shipyard History
Established in 1901, the Charleston Naval Shipyard began its operations by providing primary support and maintenance for numerous types of vessels. This included surface ships, submarine tenders, cruisers, destroyers, frigates, and more.
During World War I, production greatly increased at Charleston Naval Shipyard. Employment skyrocketed during the war, with more than 5,000 people working at the shipyard.
When the war ended, a lot of workers lost their job, and at the same time, they were leaving a job that exposed them to asbestos on a daily basis.
The shipyard had considerably fewer employees during the start of World War II, with an average of around 200 workers. That quickly changed however, during the peak of the war, when close to 26,000 people were hired.
During the wars, two of the largest vessels built at the Charleston Shipyard included the Bryce Canyon (AD-36) and the Tidewater (AD-31).
When the war ended, the shipyard became a repair and alteration area for captured German submarines.
During the 1950s, when the Korean War reached its peak, the shipyard again began building vessels. During the Vietnam War, the shipyard built submarines (including nuclear submarines) and missiles.
The shipyard slowed down after the Vietnam War, but continued its operations in 1996, when it closed permanently.
Shortly after its closing, numerous people who lived closed to the shipyard made complaints about the mounting numbers of people who were being diagnosed with pleural cancers around the area.
The Department of Health and Environmental Control did a thorough evaluation of the community. The organization confirmed that the region had four times the amount of pleural cancer diagnoses than the expected rate.
Many of the diagnosed cases were from people who once worked at the Charleston Shipyard.
Asbestos at Charleston Naval Shipyard
Asbestos and asbestos-containing materials (ACMs) were frequently used most Naval ships and Charleston Naval Shipyard was no exception.
In turn, thousands of workers at the Charleston Naval Shipyard worked around the toxic mineral every day. Many of these workers ended up developing fatal diseases after inhaling microscopic but deadly asbestos fibers.
The military knew that asbestos exposure was extremely dangerous, yet its use continued on in numerous shipyards for decades.
Many former workers and people who lived closed to the shipyard filed asbestos-related claims and mesothelioma lawsuits against manufacturers that supplied asbestos products to the shipyard.
Additional Information and Resources
If you've been injured by mesothelioma, asbestos-related lung cancer, or asbestosis, keep in mind that there is a good chance that you'll qualify for considerable compensation. Don't forget to fill out our form to get our free Financial Compensation Packet, filled with information on the experienced asbestos and mesothelioma attorneys in your area. If you have questions or need additional assistance, contact us at 800-793-4540.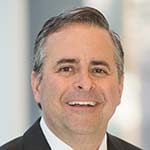 Paul Danziger grew up in Houston, Texas and earned a law degree from Northwestern University School of Law in Chicago. For over 25 years years he has focused on representing mesothelioma cancer victims and others hurt by asbestos exposure. Paul and his law firm have represented thousands of people diagnosed with mesothelioma, asbestosis, and lung cancer, recovering significant compensation for injured clients. Every client is extremely important to Paul and he will take every call from clients who want to speak with him. Paul and his law firm handle mesothelioma cases throughout the United States.