Page Updated on August 22, 2023
Highlights and Achievements
Founder and partner at Black Law Group in Santa Fe, New Mexico, and Houston, Texas
Graduate of the University of Texas School of Law, 1998
23 years of experience litigating on behalf of asbestos victims, as well as victims of medical devices and pharmaceuticals
Bar admissions in New Mexico, Texas, U.S. Supreme Court, and several other U.S. Courts
Member New Mexico and Texas Trial Lawyers Associations
John Black is a founding partner at Black Law Group and practices in New Mexico and Texas. He specializes in cases in which victims were harmed by toxic substances like asbestos and by defective products, defective medical devices, and drugs.
He has bar and court admissions in New Mexico, Texas, the U.S. Supreme Court, the United States Court of Appeals for the Fifth Circuit, and the United States District Court for the Eastern, Southern, and Western Texas districts.
FREE Financial Compensation Packet
Info on law firms that will recover your

highest compensation

Learn how to get paid in 90 days
File for your share of $30 billion in trust funds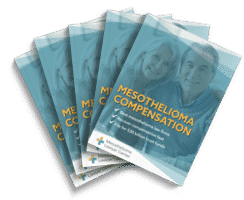 Experience
John Black earned his undergraduate degree in Latin American Studies at the University of Texas at Austin, graduating with honors in 1994. He completed a law degree from the University of Texas School of Law in 1998 and gained admission to the Texas Bar in 1998 and New Mexico in 2015.
Black began his legal career at Baron & Budd PC in Dallas, working as a trial lawyer. He then spent 13 years litigating on behalf of plaintiffs harmed by corporations and individuals while working for Heard Robins Cloud & Black LLP.
He started the Black Law Group in 2015, which has offices in New Mexico and Texas and focuses on helping people with mesothelioma and other asbestos exposure diseases.
Black is a member of the state bars of New Mexico and Texas, the Texas Trial Lawyers Association, the Houston Trial Lawyers Association, the New Mexico Trial Lawyers Association, and the American Association for Justice.
New Mexico Mesothelioma Law Office
505 Cerrillos Road
Suite A209
Santa Fe, NM 87501