Page Updated on August 22, 2023
Highlights
Experienced asbestos and toxic exposure litigation attorney
Managed several multi-million dollar cases representing victims of exposure
Sought after as a lecturer on asbestos and toxic tort litigation all over the U.S.
Attorney Profile
Allyson Romani has been representing plaintiffs in asbestos and mesothelioma cases for more than ten years. She has managed many high-value cases and litigated on behalf of hundreds of victims of toxic exposure.
Allyson earned her B.A. degree in political science and communications from the University of Illinois and her law degree from St. Louis University. She began her career in a marketing role for an engineering firm, which provided a valuable perspective on representing clients in court.
FREE Financial Compensation Packet
Info on law firms that will recover your

highest compensation

Learn how to get paid in 90 days
File for your share of $30 billion in trust funds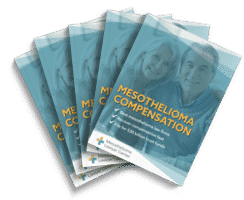 Passionate about helping victims of exposure, Allyson has taken on several pro-bono cases, working with plaintiffs who would otherwise struggle to bring perpetrators to justice. Allyson works primarily in Illinois but has represented clients across the country.
Allyson is a member of the American Association for Justice, the Illinois Trial Lawyers Association, and the Madison County Bar Association. Her expertise in asbestos litigation has made her a sought-after lecturer both on toxic torts and gender equality in law.
Maryville Mesothelioma Law Office
3 Professional Park Drive
Suite A
Maryville, IL 62062
Asbestos and Mesothelioma in Maryville, Illinois
Maryville, Illinois asbestos victims are among the many residents of the state who have gotten sick from this harmful toxin. The facts about Illinois asbestos exposure and illness are staggering:
From 1999 to 2017, 12,067 people died from asbestos-related illnesses in Illinois.
These deaths resulted from lung cancer, asbestosis, and mesothelioma.
Maryville and Madison County rank fifth in Illinois for the number of asbestos deaths during this period.
Cook County, Illinois has some of the highest mortality rates from asbestos exposure and mesothelioma in the U.S.
Illinois consistently ranks in the top ten states in the U.S. for the number of asbestos-related deaths.
Most asbestos exposure that leads to mesothelioma occurs in the workplace. Illinois has a long history of industrial workplaces that put workers at risk of being exposed to asbestos and other toxins. Some of the sites where Illinois and Maryville workers were likely to have encountered asbestos include:
Chemical plants
Construction sites
Insulation factories
Manufacturing plants
Oil refineries
Power plants
Schools and other public buildings
Steel plants
Vermiculite processing plants
Johns Manville, a company that made construction materials, had a large facility in Illinois that used asbestos extensively. It put many workers at risk of exposure. It also polluted Lake Michigan with asbestos and other types of toxic waste.
A Chicago vermiculite processing facility was also responsible for asbestos exposure in workers and nearby residents. The W.R. Grace company shipped Libby, Montana, vermiculite to the facility to be processed over many years. The vermiculite was contaminated with asbestos.
Closer to Maryville, the CertainTeed Corporation's plant used asbestos in East Saint Louis. Workers came into contact with asbestos in various cement products, plasters, joint compounds, roofing coatings, and other construction materials.
Mesothelioma Treatment Centers in Illinois
Victims of asbestos exposure who develop mesothelioma face a long battle. Mesothelioma is a rare type of cancer with few practicing specialists. Maryville residents in Illinois might consider traveling to Chicago for some of the best mesothelioma specialist care in the country:
The University of Chicago Comprehensive Cancer Center. Located in Chicago, this facility treats patients and conducts research. Patients can access mesothelioma specialists here and participate in clinical trials for new treatments and medications.
Robert H. Lurie Comprehensive Cancer Center. At Northwestern University in Evanston, this treatment center also offers clinical trials for patients to access cutting-edge care.
Rush University Cancer Center. Rush staffs expert thoracic surgeons who can treat mesothelioma patients through complex surgeries.
In nearby St. Louis, Maryville mesothelioma patients benefit from the Saint Louis University Cancer Center and the Washington University School of Medicine Barnes-Jewish Hospital.
Residents and workers in Maryville and other areas of Illinois have suffered significantly over the years from asbestos exposure. Mesothelioma attorneys have helped these victims recover millions of dollars in damages. They have helped clients and their families get justice and compensation for medical and other expenses.