Page Updated on August 22, 2023
Highlights
Accreditation from the U.S. Department of Veterans Affairs for excellence in representing veterans
Recovered over $250 million in verdicts and settlements
Named among the "Top 100 Trial Lawyers" by National Trial Lawyers Association
Attorney Profile
Ross Stomel has been working with asbestos and mesothelioma clients for years. He has recovered millions of dollars for victims of negligent asbestos exposure. He also has experience in cases involving product liability, premises liability, wrongful death, and catastrophic injuries.
Ross earned his bachelor's degree at the University of Texas, Austin, and received his law degree from South Texas College of Law. He graduated cum laude from South Texas. While there, he served as the assistant editor-in-chief for the South Texas Law Review.
FREE Financial Compensation Packet
Info on law firms that will recover your

highest compensation

Learn how to get paid in 90 days
File for your share of $30 billion in trust funds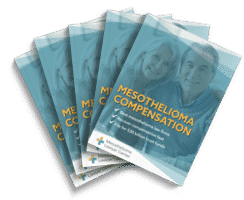 Ross has devoted his law career to civil trials and representing victims in complicated mass tort cases. He has worked on many types of civil cases but now focuses on asbestos cases. He has litigated cases and won for clients all over the U.S. while based in Houston, Texas. He is licensed to practice in Texas, Missouri, Illinois, and the U.S. Eastern and Southern Districts of Texas.
In 2023, Ross received Department of Veterans Affairs (VA) accreditation. VA accreditation demonstrates his commitment to providing veterans and their families with excellent legal representation. He is qualified to help veterans with benefits claims and other VA-related legal issues.
In addition to significant settlements and jury awards, Ross's career has been distinguished by numerous awards. These include "Top 100 Trial Lawyers," the "Nation's Top One Percent" by the National Association of Distinguished Counsel, and a "Top 100 High Stakes Litigator" as named by peers.
Houston Mesothelioma Law Office
9 E. Greenway Plaza
Suite 2300B
Houston, TX 77046
Asbestos and Mesothelioma in Houston, Texas
Both Texas and Houston rank high in the U.S. for deaths related to asbestos exposure:
Texas ranks fifth in the country for states with the most deaths caused by asbestos exposure.
From 1999 to 2017, 15,348 people died from asbestos-related illnesses in Texas, including mesothelioma, asbestosis, and lung cancer.
Harris County, where Houston is located, ranked highest in the state for asbestos deaths during that same period.
Harris County also consistently ranks in the top ten counties in the U.S. for the most deaths related to asbestos.
Most of these unfortunate deaths resulted from asbestos exposure in the workplace. Houston, Texas has a long history of industries that heavily used asbestos and exposed workers without warning them of the dangers.
Some of the types of industries and workplaces where Houston workers were most likely to encounter asbestos include:
Chemical factories
Construction and demolition jobs
Manufacturing plants
Oil refineries
Power plants
Schools and other public buildings
Shipyards
Vermiculite processing plants
Vermiculite processing was a major source of past asbestos exposure in the Houston area. According to records, two plants in Houston received thousands of tons of asbestos-contaminated vermiculite for processing.
Local workers handled this contaminated material from the notorious W.R. Grace mine in Libby, Montana. Nearby residents were also at risk of exposure. Thousands of people lived around the vermiculite plants, where asbestos contaminated the air and soil.
Oil refineries and shipyards are other important sources of asbestos exposure in and around Houston. Several shipyards in the area, including Brown Shipbuilding and Todd-Houston Shipbuilding, constructed vessels with asbestos. Past workers were exposed to asbestos at work without always being warned or provided with protective gear.
Oil refineries in the Houston area include those owned by Shell, Chevron/Texaco, Citgo, and BP. Oil refineries were constructed with asbestos. Workers often worked near or handled asbestos materials and risked exposure.
Mesothelioma Treatment Centers in Houston, Texas
Houston is a top location in the U.S. for cancer care. It is also home to facilities that staff mesothelioma specialists. Houston-area patients can benefit from specialist care at these medical centers and hospitals:
MD Anderson Cancer Center. This is one of the top cancer centers in the country and is affiliated with the University of Texas and Baylor University. Both pleural and peritoneal mesothelioma patients can see specialists here and receive treatments unavailable in most facilities.
Dan L. Duncan Comprehensive Cancer Center. A part of the Baylor College of Medicine, this facility is home to the Mesothelioma Treatment Center. The late Dr. David Sugarbaker, a world-renowned expert in mesothelioma, founded it.
Harold C. Simmons Comprehensive Cancer Center. Nearby in Dallas, this cancer center has a pleural mesothelioma treatment group and also offers HIPEC, the leading treatment for peritoneal mesothelioma.
Many workers and residents in Houston have unfortunately been exposed to asbestos. Some developed devastating illnesses as a result. Expert Houston mesothelioma attorneys help these victims seek justice and recover damages to get the medical care they need.