Page Updated on August 22, 2023
Highlights and Achievements
Founding partner of Belluck & Fox, LLP
Over 22 years of experience litigating asbestos, product liability, personal injury, and civil criminal cases
Former prosecutor in Brooklyn District Attorney's Office, Special Victims Bureau
Awarded Plaintiff's Lawyer of the Year, New York City Mass Tort Litigation, 2013, by The Best Lawyers in America
Honored by The Best Lawyers in America, 2006 to 2013
Honored by New York Super Lawyers, 2007 to 2011 (a Thomson Reuters service)
Bar admission in New York State
Helped win the first asbestos case against a major retail company
Jordan Fox has been practicing law for more than 22 years. He has been admitted to the bar in New York state and focuses on helping asbestos and mesothelioma victims, personal injury and product liability victims, and crime victims. He is currently a founding partner of Belluck & Fox LLP.
Experience
Fox began his legal career working in the office of the Brooklyn District Attorney. He worked with special victims, those affected by crime.
FREE Financial Compensation Packet
Info on law firms that will recover your

highest compensation

Learn how to get paid in 90 days
File for your share of $30 billion in trust funds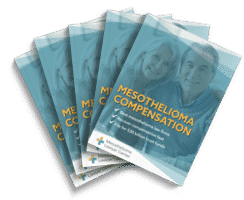 He then went on to help found Belluck & Fox in 2002, a practice devoted to helping victims of asbestos exposure and personal injury.
Among his most notable cases is the first win against a major retail outlet for selling asbestos products. Sears Roebuck was found liable in this case and was forced to compensate the victims.
Fox was also responsible for winning a significant case for the citizens of Baltimore who had been exposed to asbestos.
Fox was named Best Lawyer by The Best Lawyers in America, nationally and in New York, from 2006 to 2019. He is a member of the Association of Trial Lawyers of America, the New York State Trial Lawyers Association, and the National Crime Victim Bar Association.
New York Mesothelioma Law Office
546 5th Ave, 5th floor
New York, NY 10036