Page Updated on August 22, 2023
Highlights and Achievements
Founding partner at Waters, Kraus & Paul
Admitted to the State Bar of Hawaii, California, Missouri, Texas, and Virginia, as well as several U.S. Courts and the U.S. Supreme Court
Involved in numerous mesothelioma cases with significant compensation for victims
Graduated University of Texas School of Law, 1985
Awarded Above and Beyond Award by the American Association for Justice in 2017
Appointee to the Federal Judicial Center Foundation Board, 2014 to the present
Named a Texas Top Rated Lawyer by Lexis Nexis, 2013 through 2016
Listed Best Lawyer in Dallas by D Magazine, 2001, and 2011 to 2019
Peter A. Kraus is a founder and partner at Waters, Krause & Paul, specializing in asbestos litigation, toxic torts, pharmaceutical and medical device litigation, and False Claims Act litigation.
He has admissions in Hawaii, California, Texas, Missouri, and Virginia, and several U.S. District Courts in those states, the U.S. Court of Appeals 4th Circuit, and the U.S. Supreme Court. He works with clients from his firm's Dallas, Texas office.
FREE Financial Compensation Packet
Info on law firms that will recover your

highest compensation

Learn how to get paid in 90 days
File for your share of $30 billion in trust funds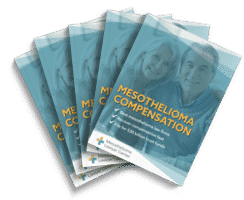 Kraus is passionate about helping victims of asbestos exposure and has been active in advocating for them. He serves on the advisory committees for several asbestos bankruptcy trustees and has been a part of the American Bar Association Commission on Asbestos Litigation. He has testified in the Texas Legislature and lobbied for asbestos victims and their rights.
Experience
Peter Kraus graduated from Duke University in 1982 before earning a Juris Doctor Degree from the University of Texas School of Law in 1985.
Initially specializing in commercial law, Kraus helped co-found the Waters, Kraus, & Paul law firm and now works on asbestos, toxic tort, and pharmaceutical and medical device cases.
Having litigated numerous asbestos, pharmaceutical, and other exposure cases throughout his career, Kraus has played a significant role in winning compensation and justice for asbestos victims.
His peers and others have acknowledged his accomplishments. He has been included in the Best Lawyers in America publication from 2016 through 2020.
Other awards and recognitions Kraus has received include the American Association for Justice, David S. Shrager President's Award and Heavy Lifting Award, 2012; the Best Lawyers in Dallas list by D Magazine, 2001 and 2011 through 2019; and the Kristi Couvillon Pro Bono Award from Texas Civil Rights Project, 2016.
In addition to his litigation on behalf of victims, Kraus is active in the community and doing pro bono work. He is a Board Member of the Dallas Holocaust and Human Rights Museum and serves on the KERA Board of Directors.
Texas Mesothelioma Law Office
3141 Hood Street
Suite 700
Dallas, Texas 75219