Page Updated on August 22, 2023
Highlights
Years of experience representing clients in mesothelioma and asbestos lung cancer personal injury cases
Named one of the "10 Best Female Attorneys"
Attorney Profile
Aimée M. Robert is a leading mesothelioma and asbestos lung cancer personal injury attorney representing clients in Utah and surrounding states. She has helped many Utah residents with mesothelioma and other asbestos illnesses seek justice and recover damages.
A native of Louisiana, Aimée attended the U.S. Air Force Academy for two years before completing a bachelor's degree in Management of Information Systems at Regents College. She worked in information technology for a few years before attending the University of Texas School of Law. She earned her law degree in 2004.
FREE Financial Compensation Packet
Info on law firms that will recover your

highest compensation

Learn how to get paid in 90 days
File for your share of $30 billion in trust funds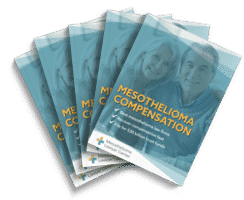 Before turning to asbestos exposure cases, Aimée worked on intellectual property, pharmaceutical, and commercial litigation. She has handled complicated cases against large companies resulting in millions of dollars won for her clients.
Salt Lake City Mesothelioma Law Office
Wells Fargo Bank Tower
229 S Main St.
Suite 1300
Salt Lake City, UT 84111
Asbestos and Mesothelioma in Salt Lake City, Utah
Utah and Salt Lake City residents have faced the risks of asbestos exposure in the workplace, their neighborhoods, and community buildings. The statistics illustrate the impact this exposure has had on workers and residents:
Approximately 560 people died from asbestos-related causes in Utah between 1999 and 2017.
These included people who died from mesothelioma, lung cancer, and asbestosis.
Salt Lake County has the highest rate of asbestos deaths in Utah.
Three different vermiculite processing facilities in Salt Lake City received W.R. Grace asbestos-contaminated vermiculite that exposed workers.
Asbestos lingered in these facilities as recently as 2007, putting nearby residents at risk of exposure.
Asbestos exposure in Salt Lake City and Utah has impacted thousands of people and their families. Most exposures occurred on the job. Some of the most important types of workplaces that put people at risk in the area were:
Chemical plants
Construction sites
Insulation manufacturing
Mines
Power plants
Public schools and government buildings
Steel mills
Vermiculite processing facilities
Utah has never had a lot of industry compared to other states, but it is rich in natural resources. Mining in the state put workers at risk of asbestos exposure. Residents can also be exposed when mines or construction dig out material that contains asbestos fibers. One asbestos mine operated in Utah. It is not active now but once produced tremolite asbestos.
Three vermiculite processing plants operated in Salt Lake City. They all received materials from the W.R. Grace mine in Libby, Montana. The mine produced vermiculite contaminated with asbestos for decades before the dangers were widely known. Both workers and nearby residents were at risk for asbestos exposure at these facilities.
Mesothelioma Treatment Centers in Salt Lake City, Utah
Mesothelioma is a rare cancer. Not many oncologists or surgeons specialize in treating it. Finding specialized treatment can be difficult, but Salt Lake City is home to two excellent cancer centers.
Huntsman Cancer Institute
The Huntsman Cancer Institute at the University of Utah is a treatment and research facility in Salt Lake City. The staff includes specialists in mesothelioma and collaborative teams that work together to provide the best patient care.
Huntsman has cutting-edge technology and treatments for both peritoneal and pleural mesothelioma. These include immunotherapies, robotic surgery, HIPEC, and advanced radiation. Patients can also get involved in clinical trials here.
Intermountain Cancer Center
Another option for treatment in Utah is the Intermountain Cancer Center. One benefit of this treatment center is its several locations throughout the state, making it more convenient for residents outside Salt Lake City.
The lung cancer team at Intermountain can treat patients with pleural mesothelioma. They offer chemotherapy, surgery, radiation therapy, immunotherapy, and other advanced cancer treatments.
Utah and Salt Lake City residents who have suffered from asbestos exposure have options for seeking justice. Local lawyers with nationwide reach help these victims take legal action and recover damages for medical and other expenses.