Page Updated on August 14, 2023
Highlights
Over ten years of experience representing clients with mesothelioma caused by asbestos exposure
Litigation experience in more than eleven states
More than $50 million recovered for clients
Attorney Profile
Attorney D'arcy Rapp has been working with victims of personal injury and asbestos exposure for more than ten years. She has extensive experience in all phases of litigation and has worked with clients in over 20 states and Washington, D.C. She spent years focusing specifically on people harmed by asbestos.
Ms. Rapp earned her law degree from the University of Iowa College of Law, graduating with distinction. She also received an award for outstanding service while helping clients in the College's clinical law program. She received an additional award for her commitment to volunteering in the community.
FREE Financial Compensation Packet
Info on law firms that will recover your

highest compensation

Learn how to get paid in 90 days
File for your share of $30 billion in trust funds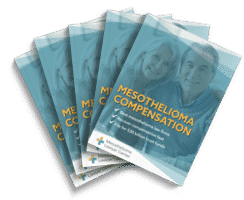 After graduating from law school, Ms. Rapp served as a judicial law clerk for the Honorable Kenneth M. Romines of the Missouri Court of Appeals. She now practices in St. Louis, Missouri.
As a lawyer, Ms. Rapp began her career representing clients negatively affected by asbestos exposure. She worked with very ill clients and their families in their homes, developing an understanding of their needs and limitations. She has been involved in all litigation steps on behalf of these victims and has helped recover more than $50 million from the companies responsible for harming them.
St. Louis Mesothelioma Law Office
4625 Lindell Blvd.
2nd Floor
St. Louis, MO 63108
Asbestos and Mesothelioma in St. Louis, Missouri
Residents and workers in St. Louis have faced numerous asbestos exposure risks. The statistics and facts about asbestos use, exposure, and consequences in Missouri and St. Louis demonstrate the extent of the damage:
Missouri is in the top half of states for the number of asbestos-related deaths.
Between 1999 and 2017, 4,711 people in Missouri died from asbestos-related diseases, including lung cancer, mesothelioma, and asbestosis.
St. Louis County has the highest number of asbestos deaths in the state. St. Louis City ranks fourth in the state.
St. Louis received hundreds of thousands of tons of asbestos-contaminated vermiculite to be processed in a Zonolite Company facility, putting workers and thousands of nearby residents at risk.
Most St. Louis and Missouri residents with mesothelioma were exposed to asbestos on the job. Construction, manufacturing, and other industries used asbestos heavily for years, putting workers and their families at risk. Some of the types of workplaces that most impacted St. Louis workers include:
Automotive plants and garages
Breweries
Chemical plants
Construction sites
Insulation manufacturing plants
Oil refineries
Power plants
Mines
Schools and government buildings
Steel plants
Vermiculite processing plants
The Zonolite Company plant in St. Louis was a major source of asbestos exposure for area residents. Zonolite processed vermiculite from the W.R. Grace mine in Libby, Montana. That mine was found later to have produced vermiculite contaminated with asbestos. It shipped this toxic material to locations like the St. Louis plant, where workers and nearby residents were unwittingly exposed.
CertainTeed was another plant in the St. Louis area that employed many people and put them at risk for asbestos exposure. The plant made construction materials, especially asbestos cement.
More recently, St. Louis has been an important location in the legal battle against companies that exposed consumers to asbestos in talcum powder.
In 2018, 22 plaintiffs took their case against Johnson & Johnson and won a multi-million dollar jury award in the Circuit Court of the City of St. Louis. This big win has led to other wins for victims who developed mesothelioma or ovarian cancer after years of using talcum powder.
Mesothelioma Treatment Centers in St. Louis
St. Louis is a large metropolitan area with excellent healthcare options. Even in this location, finding oncologists and surgeons specializing in treating mesothelioma patients can be challenging.
The Alvin J. Siteman Cancer Center at the Washington University School of Medicine and Barnes-Jewish Hospital is one of the largest cancer treatment centers in the U.S. Patients benefit from multi-disciplinary teams of experts. These include lung cancer experts who can treat pleural mesothelioma.
The Saint Louis University Cancer Center also treats lung cancer and pleural mesothelioma patients. It also staffs experts in peritoneal mesothelioma and offers the leading treatment for this rare cancer, known as HIPEC.
A little farther afield, patients can visit specialists at the University of Kansas Cancer Center in Kansas City. Here, experts treat lung cancer, pleural mesothelioma, and peritoneal mesothelioma.
St. Louis residents and workers have been at risk for asbestos exposure for decades. The risk is less today but not completely gone. Thanks to dedicated St. Louis mesothelioma attorneys, these victims have a chance to seek justice. They have won millions of dollars in damages to help cover medical and other costs.