Page Updated on August 14, 2023
Highlights
Over 25 years of litigation and trial experience
More than $250 million won for asbestos clients in settlements and verdicts
Jury verdicts that ranked among the highest in the nation and in the states in which they were tried
Experience with mesothelioma, lung cancer, and environmental exposures
Attorney Profile
Jay Stuemke is an experienced advocate for asbestos victims and other toxic exposures. He has spent more than 25 years litigating on behalf of his clients and going up against some of the largest companies in the U.S. and the world.
Jay currently works in Hawaii but has experience litigating and winning for clients in multiple states. Some of the settlements and jury awards he has won for clients have been the largest in the country and in the states where they were tried. Jay has recovered gross settlements and verdicts over $250 million for his clients.
FREE Financial Compensation Packet
Info on law firms that will recover your

highest compensation

Learn how to get paid in 90 days
File for your share of $30 billion in trust funds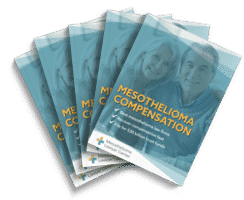 Due to his experience and successes, Jay has been covered in many legal magazines, is a valued commentator on television programs, and is a speaker at professional events. Jay often partners with other firms to leverage resources and experience for more client success. Jay graduated from Texas A&M University and earned his law degree from the University of Texas School of Law.
Kailua, Hawaii Mesothelioma Law Office
142 Kuailima Drive
Suite A
Kailua, HI 96734
Trial Verdicts
Jay Stuemke has helped his clients win millions in their asbestos lawsuits. These are just a few examples:
$22.7 Million. A U.S. Navy veteran who worked with asbestos gaskets and packing during his time in the military and as a civilian contractor later developed an asbestos illness. His verdict was confirmed on appeal.
$18 Million. A man who used talcum powder for years later developed mesothelioma because of the trace amounts of asbestos in the products. This early talcum powder case helped prove that talc products can cause mesothelioma.
$4.1 Million. A career electrician was diagnosed with mesothelioma after working with asbestos-containing electrical products. His verdict was confirmed on appeal.
$3.5 Million. A woman developed mesothelioma through secondhand exposure. She spent years laundering her husband's asbestos-contaminated work clothing. The verdict was confirmed on appeal.
Asbestos and Mesothelioma in Hawaii
With its relatively low population and less industry than other states, Hawaii ranks low for asbestos-related deaths. However, many residents and workers here have suffered from exposure and illnesses.
There were 747 deaths reported as related to asbestos exposure in Hawaii between 1999 and 2017.
Those deaths included people with mesothelioma, asbestosis, and lung cancer.
Honolulu County has the highest rate of mesothelioma deaths in the state, with 532 during this period.
Hawaii received thousands of tons of asbestos-contaminated vermiculite for processing at a Honolulu facility, risking exposure in workers and nearby residents.
Military Installations and Shipyards
Hawaii has several military installations which were a source of asbestos exposure in the past:
Naval Station Pearl Harbor
Ford Island Naval Air Station
Hickam Air Force Base
Schofield Army Barracks
These facilities and civilian shipyards exposed some military members and workers to asbestos. Ships, in particular, were constructed with asbestos in nearly every component. Other military buildings, including barracks, also included asbestos in construction materials.
One of the most important civilian sites to contribute to asbestos exposure was the Pacific Marine & Supply Company.
Sugar Plantations
Sugar was a major industry in Hawaii. Sugar companies used boilers to process sugar, which required heat and related equipment: boilers, evaporators, piping, valves, gaskets, packing, and insulation. Most of this equipment contains asbestos.
Sugar plantations in Hawaii that used asbestos include:
California and Hawaiian Sugar Company
Ewa Sugar Mill
Honokaa Sugar Company
Hutchinson Sugar Plantation Company
Kilauea Sugar Plantation Company
Kohala Sugar Company
Laupahoehoe Sugar Company
McBryde Sugar Company
Oahu Sugar Company
Onomea Sugar Company
Waialua Sugar Mill
Waimanalo Sugar Company
Waimea Sugar Company
Hamakua Sugar Company
Hilo Sugar Company
Olaa Sugar Company
Paauhau Sugar Plantation Company
Pepeeko Sugar Company
Puna Sugar Company
Kekaha Sugar Company
Olokele Sugar Company
Haiku Sugar Company
Hawaiian Commercial and Sugar Company
Hawaii's Construction Industry
Asbestos was once found in most construction products, but especially in insulation. Many older public buildings in Honolulu and Hawaii still contain asbestos that puts workers at risk.
Even in recent years, workers still find deteriorating asbestos in public schools. Some of the biggest contractors in Hawaii include:
Hawaii Dredging Construction, Ltd.
Nordic PLC Construction
Albert C. Kobayashi, Inc.
Goodfellow Bros.
Coastal Construction Co., Inc.
Ralph S. Inouye, Co. Ltd.
Allied Builders System
Shioi Construction, Inc.
S&M Sakamoto, Inc.
Metzler Contracting Co. LLC
Vermiculite Processing
Another important source of asbestos exposure was the Vermiculite of Hawaii processing plant in Honolulu. For three decades, the facility imported vermiculite from the W.R. Grace mine in Libby, Montana. The vermiculite was contaminated with asbestos. This put workers at risk and also harmed residents in the area of the plant.
Mesothelioma Treatment Centers in Hawaii
Hawaii has one comprehensive cancer center that treats patients and conducts important cancer research. It is the premier facility in the state for cancer treatment and the only place to get specialty care for a rare cancer like mesothelioma.
The University of Hawaii Cancer Center is located in Honolulu and includes two mesothelioma experts on staff. Dr. Michele Carbone directs the thoracic oncology department, treating pleural mesothelioma patients.
Dr. Haining Yang works with Dr. Carbone and conducts important mesothelioma research. Together they discovered a gene essential for the development of mesothelioma.
Patients here receive the best care in Hawaii and have access to specialists and the latest cancer treatments. They can also participate in clinical trials led by the researchers.
Hawaii has not seen as many deaths due to asbestos exposure as other states, but many people have been exposed and put at risk of developing mesothelioma. Lawyers like Jay Stuemke work hard to advocate for these victims of negligent exposure and help them get the compensation they deserve.