Tampa Mesothelioma Lawyer
Page Updated on June 21, 2023
Qualified Tampa mesothelioma lawyers are now helping victims of asbestos exposure fight for justice. Vermiculite processing, steam valve manufacturing, steel and cement companies, and other job sites used asbestos in the Tampa area for decades.
If you or a loved one have been diagnosed with mesothelioma, asbestos-related lung cancer, or asbestosis, you may be entitled to substantial compensation. Fill out our form to get a free Financial Compensation Packet. You'll learn about the experienced mesothelioma lawyers in Tampa, how to get paid in 90 days, how to file a claim for the asbestos trust funds, and more.
FREE Financial Compensation Packet
Info on law firms that will recover your

highest compensation

Learn how to get paid in 90 days
File for your share of $30 billion in trust funds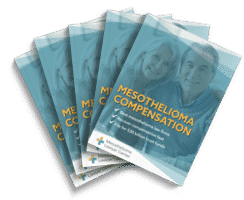 Free

Financial Compensation Packet
Info on law firms that will recover your

highest compensation

Learn how to get paid in 90 days
File for your share of $30 billion in trust funds
Tampa and Asbestos Facts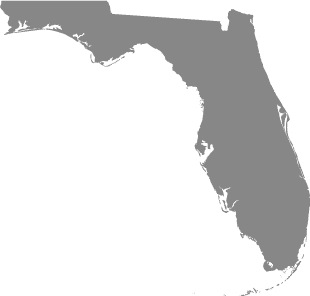 Tampa and Hillsborough County had the fifth-highest number of deaths related to asbestos exposure, with nearly 900 between 1999 and 2017.
Nearby Pinellas County ranked second in the state with over 1,200 deaths.
A vermiculite processing plant in Tampa received shipments of asbestos-contaminated minerals for decades.
What Causes Mesothelioma?
Mesothelioma is a rare cancer caused by asbestos exposure. If you have been diagnosed with mesothelioma, you probably encountered asbestos on the job. Several industries in and around Tampa used asbestos in the past and might still contain asbestos today.
If you worked with or around asbestos materials, you inhaled its fibers. Asbestos readily sheds these tiny fibers, which join the dust in the air. Once inside the body, asbestos fibers cause tissue and cell damage that, in some people, causes cancer.
Most people do not receive a diagnosis of an asbestos illness until decades after their exposure. These include pleural and peritoneal mesothelioma, asbestos lung cancer, and asbestosis.
When Do I Need a Tampa Mesothelioma Lawyer?
If you or a loved one has an asbestos illness diagnosis, you need a lawyer. Asbestos exposure is almost always negligent, which means the companies responsible are liable. You can seek compensation from these companies.
Top Florida lawyers working on mesothelioma cases in Tampa can help you get compensation through one or more actions:
When choosing a mesothelioma lawyer in Tampa, look for someone with experience getting settlements and litigating for other asbestos victims. They should have proven wins for clients like you.
They should also be part of a large, national firm. These firms have the expertise and resource necessary to win complicated asbestos lawsuits.
How Was I Exposed to Asbestos in Tampa?
Tampa has many industries and workplaces that used asbestos in the past. If you have mesothelioma, you were probably exposed at work. Some of the industries that most heavily used asbestos include construction, shipbuilding, manufacturing, power generation, and oil refining.
These are just a few examples of companies and workplaces that put Tampa workers at risk of asbestos exposure and mesothelioma.
Leslie Controls Inc.
Tampa's Leslie Controls Inc. manufactures and distributes steam valves, water pressure valves, and regulators to the military, power plants, and processing plants. For years, the company provided parts for United States Navy vessels during World War I and World War II.
Before the Environmental Protection Agency's (EPA) regulations on asbestos use, Leslie Controls used asbestos in many of its parts and equipment, including pumps, gaskets, pipe parts, steam valves, and much more. Asbestos was valued for its ability to withstand heat and its fireproof and insulating properties.
During the 1990s, Watt Industries, an independent valve manufacturer that provides its services worldwide, purchased Leslie Controls. It then went on to become a subsidiary of CIRCOR and remains a subsidiary today.
Asbestos use resulted in numerous lawsuits against Leslie Controls, not only from those who worked directly for the company in manufacturing but also from people who worked with and around the products sold by the company, such as military veterans.
In 2010, the company filed for Chapter 11 bankruptcy, with over 1,000 asbestos personal injury claims against them. Many of the claims stemmed from asbestos use on United States Navy vessels, primarily from the 1940s through the mid-1980s.
As part of the reorganization plan with their bankruptcy, a trust fund, entitled the Leslie Control Asbestos Personal Trust, was established in 2011 with an estimated $75 million.
Leslie Controls used asbestos in several products, including:
Steam and control valves
Regulators
Steam water heaters
Actuators
Insulation
Pipes
Gaskets
Packing materials
Boilers
Pumps
Whistles
Leslie Controls continued to make these products with asbestos until 1988.
Zonolite and W.R. Grace Vermiculite Plant
Another major contributor to asbestos exposure risks in the area was the Zonolite and W.R. Grace and Co. vermiculite exfoliation plant. Vermiculite from the W.R. Grace mines in Libby, Montana, was sent to this facility for decades between the 1950s and 1991.
The Libby mine shipped vermiculite all over the country, but it was only discovered years too late that the mineral was contaminated with asbestos. The Tampa site received thousands of shipments that contributed to exposure in workers and nearby residents.
Additional Tampa Sites Associated with Asbestos
Many other buildings and workplaces in and around Tampa used asbestos and put workers and residents at risk of exposure:
Schools and Hospitals
University of South Florida
St. Joseph's Hospital
Tampa Bay Hospital
Tampa Veterans Administration Hospital
Tampa General Hospital
Military
Gas, Water, and Electric Companies
Florida Power & Light Company (FPL)
Gulf Power Company
Lakeland Electric
Tampa Gas Company
Tampa Water Works
Black Point Powerhouse
Steel and Cement Companies
Florida Portland Cement Company
Robert J. Clark Tampa Steel Erecting Company
Florida Steel Corporation
Engineering Companies
Acousti Engineering Company
Airetron Engineering Company
Buell Engineering
Stone and Webster Engineers
Additional Buildings and Businesses
Aerodyne Investment Castings
AP Green Refractories Company
Cameron & Barkley Company
Consolidated Citrus Products Company
Dixie Linen and Uniform Company
Gaylord Container Corporation
Glidden Durkee Company
Gulf Brass Works
Herman Sausage Factory Incorporated
Hillsborough County Animal Control
Hillsborough County Courthouse
Johns‐Manville Sales Corporation
Linde Air Products Company
Nitram Chemicals, Inc.
Ocean Shipholdings, Inc.
Owens-Corning Fiberglass
Tampa Armature Works
Tampa International Airport (TPA)
Tampa Ship Repair & Drydock Company
Tampa Tank and Florida Structural Steel
Thatcher Glass Manufacturing Company
Thompson Hayward Siding
Tiffany Tile Corporation
TSR Corporation
U.S. Phosphoric Productions
Union Carbide Corporation
Westinghouse Electric Company
Asbestos in Tampa Buildings
While most asbestos exposures occurred in the past, harmful asbestos lingers in many buildings in the Tampa area. Because it was used so widely in construction, asbestos continues to pose a threat to area residents.
Recent events highlight the ongoing dangers:
Residents of Summit West apartments in Tampa recently raised concerns about asbestos in their buildings. During renovation projects, residents found signs warning of asbestos. Many stayed away for days, fearing the company was not taking adequate precautions to protect them from asbestos dust created by the work.
During another apartment renovation project, a developer and supervisor were indicted for improper asbestos removal. This occurred at Urban Style Flats in St. Petersburg, former public housing that the new owner renovated. The men indicted violated several asbestos safety regulations, putting residents at risk of exposure.
Getting Treatment for Mesothelioma in Tampa
Established in 1986, Tampa's H. Lee Moffitt Cancer Center & Research Institute is a non-profit, comprehensive cancer treatment center at the University of South Florida's Tampa campus. It is a National Cancer Institute (NCI) Comprehensive Cancer Center.
An NCI-backed cancer center offers the most comprehensive treatment options, research, clinical trials, and cutting-edge medical technology.
The H. Lee Moffitt Cancer Center also offers a total of 13 specifically-designed clinical programs for the treatment of various cancer types, including malignant mesothelioma and asbestos-related lung cancer.
H. Lee Moffitt Cancer Center and Research Institute
12902 Magnolia Drive
Tampa, FL 33612
Tampa Legal Help
As previously mentioned, if you've been exposed to asbestos and suffer from mesothelioma, asbestos-related lung cancer, or asbestosis, you may be entitled to compensatory damages. Get our free Financial Compensation Packet for information on the top mesothelioma and asbestos lawyers. If you have questions or need assistance, contact us toll-free at 800-793-4540.
Rebecca S. Vinocur heads up her own mesothelioma law firm based in Coral Gables, Florida. A graduate of the University of Miami School of Law, Rebecca has over twenty years of mesothelioma law practice in the state of Florida. She uses her experience and knowledge of asbestos litigation to fight on behalf of asbestos victims who are battling mesothelioma and other related illnesses.