Mesothelioma Compensation in Canada
Page Updated on February 07, 2022
Asbestos-related deaths continue to rise in Canada. Getting mesothelioma compensation in Canada is important for these victims and their families. An experienced asbestos law firm can explain your options and help you get the compensation you deserve.
If you suffer from mesothelioma, asbestos-related lung cancer, or asbestosis, you may be eligible for a large amount of compensation. Currently, there is over $30 billion in asbestos trust funds, set up for those who have been diagnosed with an asbestos-related illness. Fill out our form to receive our free Financial Compensation Packet. Our packet is loaded with information on experienced mesothelioma attorneys in your area, how to file a claim for asbestos trust funds, how to get paid in 90 days, and more.
FREE Financial Compensation Packet
Info on law firms that will recover your

highest compensation

Learn how to get paid in 90 days
File for your share of $30 billion in trust funds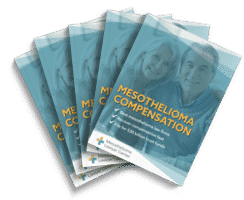 Asbestos Trust Funds
Asbestos trust funds, also known as asbestos compensation trust funds, were established by companies that previously shipped and supplied asbestos-related products to job sites.
The trust funds have been set up to compensate people injured by these products. Although many of the trust funds are set up in the U.S., Canadian residents, by law, must be treated the same as United States claimants. In other words, the same laws apply to both Canadians and Americans.
Although there is generally no court action needed to apply for compensation for an asbestos trust fund, the process can be intricate.
Further, it's not always apparent which companies supplied asbestos to which job sites. You also may be able to file against more than one company.
An experienced asbestos lawyer can simplify the process and give you the best chance of obtaining compensation.
Trust Fund Compensation Amounts
Compensation amounts vary, depending on the type of injury that resulted from asbestos exposure, the payment schedule each particular trust set up, and the percentage of the payment for the trust you're filing for.
Payment percentage can range anywhere from 1% to up to 100%. A Canada mesothelioma lawyer will explain the payment percentages in detail with you once it's established which trust you are filing for.
Asbestos trust funds are set up to help claimants with compensation for past, present, and future medical expenses, loss of income, and cancer treatment travel expenses.
In Canada, asbestos exposure doesn't necessarily have to occur at job sites only. You may be eligible for trust fund compensation if:
Work done in your home led to an asbestos illness, such as home renovation work
Second-hand exposure, such as a family member coming home in asbestos-filled clothing, led to an asbestos illness
A loved one with an asbestos illness is now deceased and you're filing on their behalf
Workers Compensation
Workers Compensation Benefits apply to people who were specifically exposed to asbestos while at a Canadian job site and in turn, developed an asbestos-related disease.
Every province in Canada has its own set of rules that determines eligibility.
You'll need to present your request to the Workers Compensation Board and prove when and how long you worked at a company that used asbestos.
You'll also need to prove that the company did indeed use asbestos-related products and for how long. Further, you'll need to prove that you were injured by asbestos while on the job.
Many Canadians, according to reports, are injured by asbestos in non-work environments, which prohibits them from getting benefits from Workers Compensation.
However, there are other forms of compensation that could be available to those who don't qualify, such as a lawsuit against the asbestos manufacturers and the aforementioned trust funds.
Things to Remember if You Qualify
For those who do qualify, payments are generally a lump sum for non-economic loss, followed by a monthly pension. You'll also receive free medical care for your asbestos illness.
If you're filing on behalf of a deceased family member, survivor's benefits and a pension would apply. Funeral expenses are included.
Keep in mind that Canada laws indicate that if you apply and your worker's compensation benefits are granted, you cannot apply for trust fund compensation or file an asbestos lawsuit against any companies.
Veterans Affairs Disability Pension
If you were in the military and harmed by asbestos while serving, you may be eligible for compensation from Veteran Affairs Canada. Veterans have higher rates of asbestos diseases than any other population group.
The amount of compensation will depend upon the type of disease, the extent of the disease that was caused while serving in the military, and the stage of the disease.
Veterans may also be covered under the "Canadian Forces Members and Veterans Re-establishment and Compensation Act" and are generally eligible for a "Disability Award," according to the Veteran Affairs Canada official site.
Asbestos Lawsuits in Canada
Sometimes the best option for some people is to sue.
With an asbestos lawsuit, also referred to as a mesothelioma lawsuit, you can go after the companies directly unless they are already protected under bankruptcy law and have a trust fund set up.
One issue is that not all companies who used asbestos products or shipped asbestos products have set up trust funds and the only way to seek justice is to file a lawsuit against them.
Asbestos lawsuits have the potential to offer more compensation when compared to trust funds or government benefits. However, keep in mind that there is not an upfront, set amount when you sue a company.
Sometimes, you won't know how much you'll receive until after you go to trial and win.
Or, you could be offered a settlement amount before the case makes it to trial, but you won't know the amount until your asbestos attorney gets through the discovery phase of your case.
There are many things to consider when deciding is a lawsuit is the best way to obtain mesothelioma compensation. There are also numerous laws and rules that must be adhered to.
You'll need an experienced Canada mesothelioma lawyer to assist you and to ensure you have the best shot at receiving maximum compensation.
Additional Help and Assistance
Simply fill out our form to get your free Financial Compensation Packet with information on experienced asbestos and mesothelioma lawyers in your area. For additional assistance, contact us at 800-793-4540.
FREE Financial Compensation Packet
Info on law firms that will recover your

highest compensation

Learn how to get paid in 90 days
File for your share of $30 billion in trust funds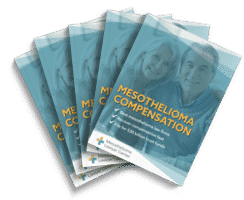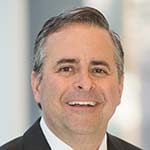 Paul Danziger grew up in Houston, Texas and earned a law degree from Northwestern University School of Law in Chicago. For over 25 years years he has focused on representing mesothelioma cancer victims and others hurt by asbestos exposure. Paul and his law firm have represented thousands of people diagnosed with mesothelioma, asbestosis, and lung cancer, recovering significant compensation for injured clients. Every client is extremely important to Paul and he will take every call from clients who want to speak with him. Paul and his law firm handle mesothelioma cases throughout the United States.