Raleigh, Mississippi Mesothelioma Lawyer
Page Updated on July 26, 2019
Raleigh, Mississippi is a small town that once had a big problem with asbestos use. The town's main economic forces lie within the oil and agricultural industries, and job sites in Raleigh, similar to many bigger cities, used asbestos heavily in equipment, buildings, products, and machinery in the past, prior to the Environmental Protection Agency's (EPA) regulations.
If you or a loved one have been diagnosed with mesothelioma, asbestos-related lung cancer, or asbestosis, you may be entitled to substantial compensation. We invite you to fill out our form today for a free Financial Compensation Packet, filled with information about top mesothelioma lawyers in Raleigh how to get paid in 90 days, how to file an asbestos trust fund claim, and much more.
Raleigh Oil Rigs
Oil rigs in Raleigh were associated with heavy asbestos use for many decades. The long-term asbestos use placed numerous workers at risk to the mineral's harmful fibers. In fact, one worker, Thomas C. Brown, who worked daily in Raleigh oil fields during the 1970s and 80s developed asbestosis after working around the harmful mineral for decades.
Consequently, he filed a lawsuit against Chevron Phillips Chemical, the sales company for the asbestos, as well as Union Carbide Corporation, the manufacturers of the asbestos used at the oil rigs and in the fields.
During the trial, attorneys representing Union Carbide denied that the companies products had anything to do with Brown's illness. Instead, they tried to pin the man's disease on being obese, claiming that his weight caused his breathing problems, despite the fact that a physician diagnosed Brown with a disease caused by direct asbestos exposure. The defense also claimed that it was Brown's fault that he didn't understand the warnings on the company's packages because he couldn't "read or write."
The jury disagreed.
In 2011, a Raleigh jury awarded 48-year-old Brown $322 million for medical expenses, lost wages, and pain and suffering. Brown was placed on an oxygen tank for 24 hours a day after his asbestosis diagnosis.
Brown's illness was a direct result of mixing drilling mud that contained almost 100% pure asbestos. According to Brown's attorney, the two companies Brown filed against continued to make and sell asbestos-containing products even though they were full aware of the dangerous risks to workers.
In 2012, the lawsuit was placed on hold after Union Carbide Corporation filed an appeal against the judge that presided over the case. The lawsuit is still pending, but meanwhile, Brown continues to rely on oxygen daily. He's cannot work, and deal with serious health problems.
Other Oil Refineries in Raleigh
Other oil refineries in Raleigh also used asbestos for insulation throughout the facilities. Petroleum is a crude and highly flammable substance, and asbestos, known for its heat and fire-resistance, helped to counteract the flammability. Yet, even though the asbestos may have provided a safety measure initially, the long-term effects after ingesting asbestos, as seen in the aforementioned Brown case, makes it extremely dangerous.
Power Plants
Power plants in Raleigh also used asbestos. Power plants are capable of catching fire easily, In turn, asbestos was used as insulation for fire prevention. Asbestos was placed in a multitude of pipes, walls, equipment, and machinery at power plants.
Getting Medical Help in Raleigh
Although there are no comprehensive cancer centers located in Raleigh, there are a few options in nearby areas. Always seek treatment for asbestos-related cancers from a physician and/or clinic that specifically specializes in asbestos-related diseases.
Since asbestos diseases are still considered rare and new in the medical world, a general family practitioner will likely not be as knowledgeable as someone who has studied these conditions and has prior experience in treating patients with asbestos illnesses.
The Mississippi Cancer Institute:
215 Marion Avenue
Mccomb MS, 39648
601-279-5500
University of Mississippi
Medical Center:
2500 N. State Street
Jackson, MS, 39216
888-815-2005
Getting Legal Help in Raleigh
If you've been exposed to asbestos and developed mesothelioma, asbestos-related lung cancer, or asbestosis, keep in mind that you may qualify for significant compensation. Don't forget to fill out our form to get our free Financial Compensation Packet, filled with information on the leading asbestos and mesothelioma attorneys in your area. If you have questions or need assistance, contact us toll-free at 800-793-4540.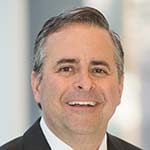 Paul Danziger grew up in Houston, Texas and earned a law degree from Northwestern University School of Law in Chicago. For over 25 years years he has focused on representing mesothelioma cancer victims and others hurt by asbestos exposure. Paul and his law firm have represented thousands of people diagnosed with mesothelioma, asbestosis, and lung cancer, recovering hundreds of millions of dollars for injured clients. Every client is extremely important to Paul and he will take every call from clients who want to speak with him. Paul and his law firm handle mesothelioma cases throughout the United States.