Raleigh, Mississippi Mesothelioma Lawyer
Page Updated on July 08, 2020
Asbestos in the oil industry has been a major issue for workers and residents in Raleigh. Experienced Raleigh mesothelioma lawyers are now helping victims of asbestos-related diseases fight for justice.
If you or a loved one have been diagnosed with mesothelioma, asbestos-related lung cancer, or asbestosis, you may be entitled to substantial compensation. We invite you to fill out our form today for a free Financial Compensation Packet, filled with information about experienced mesothelioma lawyers in Raleigh how to get paid in 90 days, how to file an asbestos trust fund claim, and much more.
Free

Financial Compensation Packet
Info on law firms that will recover your

highest compensation

Learn how to get paid in 90 days
File for your share of $30 billion in trust funds
The Oil Industry and Asbestos
Oil drilling and refining is a major industry in Mississippi and unfortunately include job sites that used a lot of asbestos.
The risk and consequences of this were highlighted in a lawsuit brought by a former oil worker with asbestosis.
Thomas Brown worked in Mississippi and offshore in the Gulf of Mexico in the 1970s and 80s. He developed asbestos after years mixing drilling mud made by Union Carbide and sold by Chevron Phillips. He claimed asbestos in this product caused his illness.
During the trial, attorneys representing Union Carbide denied that the companies products had anything to do with Brown's illness.
Instead, the defense attorney tried to pin the man's disease on being obese, claiming that his weight caused his breathing problems. However, the physician who diagnosed Brown said it was caused by direct asbestos exposure.
In 2011, a Raleigh jury awarded 48-year-old Brown $322 million for medical expenses, lost wages, and pain and suffering. Brown was placed on an oxygen tank for 24 hours a day after his asbestosis diagnosis.
In 2012, the verdict was overturned. The judge that presided over the case had a personal history with asbestos litigation, creating a conflict of interest. The retrial, unfortunately, ended in a loss for Brown.
Anyone in or around Raleigh who worked in the oil industry could also have been exposed to asbestos These workers are still at risk of developing asbestos-related illnesses.
Cancer Treatment in Raleigh
Although there are no comprehensive cancer centers located in Raleigh, there are a few options in nearby areas. It is important to work with specialists who have expertise in asbestos illnesses.
The Mississippi Cancer Institute:
215 Marion Avenue
Mccomb MS, 39648
601-279-5500
University of Mississippi
Medical Center:
2500 N. State Street
Jackson, MS, 39216
888-815-2005
Getting Legal Help in Raleigh
If you've been exposed to asbestos and developed mesothelioma, asbestos-related lung cancer, or asbestosis, keep in mind that you may qualify for significant compensation. Don't forget to fill out our form to get our free Financial Compensation Packet, filled with information on the experienced asbestos and mesothelioma attorneys in your area. If you have questions or need assistance, contact us toll-free at 800-793-4540.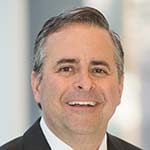 Paul Danziger grew up in Houston, Texas and earned a law degree from Northwestern University School of Law in Chicago. For over 25 years years he has focused on representing mesothelioma cancer victims and others hurt by asbestos exposure. Paul and his law firm have represented thousands of people diagnosed with mesothelioma, asbestosis, and lung cancer, recovering significant compensation for injured clients. Every client is extremely important to Paul and he will take every call from clients who want to speak with him. Paul and his law firm handle mesothelioma cases throughout the United States.