Page Updated on February 22, 2022
CertainTeed is a manufacturing company in Valley Forge, Pennsylvania. CertainTeed used asbestos in numerous products. Following a long string of asbestos-related lawsuits, CertainTeed continues to operate today but has also paid many victims of past asbestos exposure.
If you or a loved one were diagnosed with mesothelioma, asbestosis, or asbestos-related lung cancer, you might be entitled to substantial compensation. We invite you to fill out our form today for a free Financial Compensation Packet, filled with information about experienced mesothelioma lawyers in your area, how to get paid in 90 days, how to file an asbestos trust fund claim, and much more.
FREE Financial Compensation Packet
Info on law firms that will recover your

highest compensation

Learn how to get paid in 90 days
File for your share of $30 billion in trust funds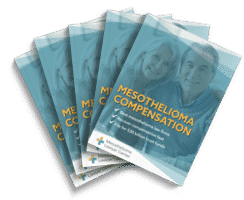 Free

Financial Compensation Packet
Info on law firms that will recover your

highest compensation

Learn how to get paid in 90 days
File for your share of $30 billion in trust funds
History of CertainTeed
In 1904, the General Roofing Manufacturing Company was created. As its popularity and business increased, the company secured a new name: The CertainTeed Corporation.
From its creation and throughout most of the 1980s, the company manufactured and distributed products that contained asbestos, including building materials such as roof coating, sealant, and cement pipes.
Contractors and employees in various occupations were exposed to CertainTeed's hazardous products. For instance, not only were construction workers at risk of ingesting asbestos fibers while constructing and repairing buildings, but painters, mechanics, and even homeowners performing renovations and maintenance were placed at high risk of developing a life-threatening illness.
Many workers were eventually diagnosed with mesothelioma and other asbestos-related illnesses. Consequently, CertainTeed faced many claims and lawsuits.
Examples of CertainTeed Lawsuits
Due to the sheer amount of asbestos-related lawsuits it faced, CertainTeed ended up paying millions in settlements, trials, and court-related costs. The following cases are among a few of the various lawsuits filed against the company.
Evans vs. A.W. Chesterton Co.
In April 2010, Rhoda Evans, wife of a former L.A. Department of Water and Power (DWP) employee, won $208.8 million after an L.A. Superior Court jury found CertainTeed responsible for her health issues. Rhoda Evans was diagnosed with malignant mesothelioma after secondhand exposure to asbestos via her late husband's work clothes.
According to court documents, Bobby Evans worked as a cement pipe cutter for the L.A. DWP for over 20 years. Most of the pipes that Bobby Evans worked on were littered with asbestos and were manufactured by CertainTeed.
Although CertainTeed argued that it was up to the city of Los Angeles to provide safety measures to its workers, Rhoda Evans' mesothelioma attorney argued that CertainTeed concealed information from DWP regarding how dangerous asbestos is.
The lawyer also said CertainTeed withheld information about its products to protect the $40 million in revenue it got from DWP each year.
The jurors agreed with the plaintiff and found CertainTeed 70% responsible for Rhoda Evans' mesothelioma. DWP was found 30% liable. A little over $8 million of the $208.8 million was included for compensatory damages.
Pierce vs. CertainTeed Corporation
In May 2005, a San Francisco jury awarded Ralph Pierce, 70, a retired machine operator, $3.4 million after developing mesothelioma from working around asbestos. The asbestos-containing products were manufactured and distributed by CertainTeed.
Pierce worked for the West Contra Costa County Wastewater District for over 25 years, starting in 1972 until his retirement in 1997. Part of his job duties included working with cement pipe provided by CertainTeed. The pipes, which contained asbestos, caused the plaintiff to develop asbestos-related colon cancer in 2003.
According to internal company documentation, CertainTeed was well-aware of the dangers of asbestos since the mid-1960s. Yet, even with plenty of years to warn workers and contractors of asbestos dangers, the company sealed the information to continue to profit.
In fact, it wasn't until 1985 that CertainTeed sent out asbestos warnings, but the warnings came years after Pierce had already been diagnosed with an asbestos-related illness.
As a result, the jury found CertainTeed responsible for Pierce's illness and liable for failing to warn workers regarding the dangers of asbestos.
"We are thankful that Mr. Pierce got the opportunity to present his case in court," said Pierce's attorney. "The verdict shows at least two things—that trials work, and that access to courts is essential to achieve and maintain corporate accountability.
"Without the courts, companies can duck responsibility for their wrongful conduct. The legislative 'one–size–fits–all' asbestos bailout bills that are presently in Congress work injustice in ways that juries can check, as was done in this case. The public, which is comprised of innocent individuals like Mr. Pierce, wins with access to courts."
More Lawsuits Against CertainTeed
Although CertainTeed never filed for Chapter 11 bankruptcy, it faced so many asbestos-related lawsuits that in 2012, a mandated settlement agreement was appointed against the company.
The settlement, known as the CertainTeed Shingle Settlement, states that homeowners who had asbestos-containing vinyl siding manufactured by CertainTeed were eligible to join.
If you're a homeowner and have CertainTeed vinyl siding and shingles, contact an asbestos attorney as soon as possible. Claims for certain products have already expired, but you may be eligible for compensation if your product's warranty is still valid.
Currently, CertainTeed has paid out millions in both asbestos-related lawsuits and settlements.
CertainTeed Products Containing Asbestos
The following products, manufactured by CertainTeed, contained asbestos. Although the company doesn't use asbestos anymore, the restrictions came after thousands of people were already injured.
CertainTeed Plastic Cement
CertainTeed Sealing Cement
Wet Seal Plastic Cement
Asbestos Cement Sheets
CertainTeed Asbestos Roof Coating
CertainTeed Asbestos Cement Pipe
CertainTeed Cold Process Cement
CertainTeed Joint Treating Compound
CertainTeed Today
CertainTeed is still in operations and remains one of the leading manufacturers of numerous construction products, including trim, fencing, siding, foundation, insulation, pipes, and more. The company also focuses on investments in environmentally-friendly building and construction materials.
If you used CertainTeed asbestos products, talk to your doctor about the health risks. Contact an experienced mesothelioma lawyer to find out what you can do about past exposure.
Additional Resources for Asbestos Victims
Remember, if you've been diagnosed with mesothelioma, asbestos-related lung cancer, or asbestosis, you may qualify for significant compensation. Don't forget to fill out our form to get our free Financial Compensation Packet, filled with information on the experienced asbestos and mesothelioma attorneys in your area.
FREE Financial Compensation Packet
Info on law firms that will recover your

highest compensation

Learn how to get paid in 90 days
File for your share of $30 billion in trust funds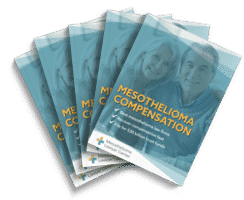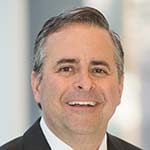 Paul Danziger grew up in Houston, Texas and earned a law degree from Northwestern University School of Law in Chicago. For over 25 years years he has focused on representing mesothelioma cancer victims and others hurt by asbestos exposure. Paul and his law firm have represented thousands of people diagnosed with mesothelioma, asbestosis, and lung cancer, recovering significant compensation for injured clients. Every client is extremely important to Paul and he will take every call from clients who want to speak with him. Paul and his law firm handle mesothelioma cases throughout the United States.