Minnesota Man with Mesothelioma Sues Asbestos Company That Employed Both Him and His Father
Published on July 17, 2020
When Gene R. Backe was diagnosed with malignant mesothelioma, there was no question in his mind as to the source of his illness. Not only had he worked for an asbestos manufacturer and supplier, but prior to his own workplace exposure his father had worked there too. He filed a lawsuit against the company, asserting claims for negligence, strict liability, and breach of warranty, but the company filed a motion to dismiss the case because it no longer did business in Minnesota, where the lawsuit was filed. The Court of Appeals of Minnesota recently denied the company's motion.
Mesothelioma Victim Suffered Second-Hand Exposure and More
In his mesothelioma claim against Conwed Corporation, Mr. Backe described having grown up in Cloquet, Minnesota, where the company operated a mill that manufactured asbestos-containing ceiling tile from 1959 to 1974. His father had worked at the mill from 1939 to 1975, and he himself began working there in 1963.
In recollecting his childhood years and the years thereafter, Mr. Back described his father coming home from work "covered in asbestos fiber" which he said contaminated his childhood home. He also remembered having visited his father at work, where he witnessed employees dumping burlap bags of asbestos into large vats, and later performing the same work himself.
Asbestos Company Attempts to Deny Liability Through Jurisdictional Technicality
When Mr. Backe filed suit against Conwed, he submitted evidence that in 1959 an internal company memorandum referenced "hazards associated with the production of our [products] and also mentioned "lung disease caused by inhaling asbestos dust." He accused them of failing to warn of its dangers or to provide appropriate protective equipment. The company responded by arguing that it had not conducted business in Minnesota since 1985 and that the case should be dismissed for lack of personal jurisdiction. The trial court denied their motion and the court of appeals agreed. The case will proceed to trial in the state of Minnesota.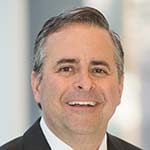 Paul Danziger grew up in Houston, Texas and earned a law degree from Northwestern University School of Law in Chicago. For over 25 years years he has focused on representing mesothelioma cancer victims and others hurt by asbestos exposure. Paul and his law firm have represented thousands of people diagnosed with mesothelioma, asbestosis, and lung cancer, recovering significant compensation for injured clients. Every client is extremely important to Paul and he will take every call from clients who want to speak with him. Paul and his law firm handle mesothelioma cases throughout the United States.