Mesothelioma Lawsuit Cites Second-Hand Asbestos Exposure from World Trade Center Construction
Published on November 09, 2020
In 2015, 73-year-old Albina Licul was diagnosed with malignant pleural mesothelioma, and she died of the rare, asbestos-related disease just sixty days later. But before her death, she was able to file a mesothelioma lawsuit against the plaster company that she blamed for her illness. She cited the asbestos they sprayed at the World Trade Center as it was being constructed, saying her husband carried the dangerous substance home on his clothes, leading to her second-hand exposure.
Mesothelioma Victim Laundered Husband's Asbestos-Contaminated Clothing
Although Mrs. Licul succumbed to mesothelioma just two months after her diagnosis, she provided testimony in a deposition before her death, and so did her husband. The two indicated that Mario DiBono Plastering Co. had been spraying asbestos fireproofing at the World Trade Center site at the same time that Mr. Lucil had been working as a union carpenter for a sheetrock company called Design Office Partition.
According to their testimony, Mrs. Licul's mesothelioma was a result of exposure to asbestos that Mr. Licul carried into their home each day on his work clothing. They described hugging each evening when he returned home despite the dust on his clothing, and the daily routine of shaking out the asbestos-contaminated clothing and laundering it.
Company Moves to Dismiss Mesothelioma Lawsuit
In response to the mesothelioma lawsuit, Mario DiBono Plastering Co. filed a motion to have the case dismissed, arguing that there was no way to prove that their company was responsible for the death. That motion was dismissed in 2019, with Judge Manuel J. Mendez ruling that the case needed to be presented to a jury for a decision about the facts in the case. That decision was subsequently appealed based on some contradictory evidence submitted, but Judge Mendez' ruling was ruled appropriate and the case is still on track to be heard by a jury.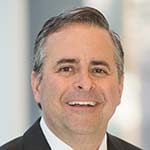 Paul Danziger grew up in Houston, Texas and earned a law degree from Northwestern University School of Law in Chicago. For over 25 years years he has focused on representing mesothelioma cancer victims and others hurt by asbestos exposure. Paul and his law firm have represented thousands of people diagnosed with mesothelioma, asbestosis, and lung cancer, recovering significant compensation for injured clients. Every client is extremely important to Paul and he will take every call from clients who want to speak with him. Paul and his law firm handle mesothelioma cases throughout the United States.