Mesothelioma Lawsuit Blames Talc Used in Ceramics Studio for Illness
Published on February 26, 2021
Though most cases of malignant mesothelioma, asbestosis and other asbestos-related diseases track back to occupational exposure to the carcinogenic material, an unfortunate number of victims' exposure comes from helping friends or family members, laundering clothes, and other non-occupation-related activities. That's what happened to Stanley Peterson, who was diagnosed with the rare and fatal form of cancer after years of helping his wife by doing the heavy lifting in her ceramics studio. Mr. Peterson is suing the company that provided her company with asbestos-contaminated talc, blaming them for his illness.
Malignant Pleural Mesothelioma Blamed on High Levels of Asbestos in Company's Talc
Mr. Peterson is suing Vanderbilt Mineral, LLC, accusing the company of selling asbestos-contaminated talc that he was exposed to when he helped his wife with her ceramics business from 1980 to 2000. Though the company initially succeeded in having the case halted, the New York City Asbestos Litigation court reversed a lower court's decision and agreed to let the case proceed.
In the company's argument against being held responsible for Mr. Peterson's mesothelioma, they claimed there was no asbestos in their talc and no proof that it had caused his illness. But a professional geologist who gave testimony in the case reported that the specific product sold by Vanderbilt contained chrysotile, anthophyllite and tremolite asbestos fibers. Another witness, a pathologist, spoke to the levels of asbestos exposure that would have caused the man's illness, calling it "many orders of magnitude above background level."
Significant Exposure to Asbestos Led to Mesothelioma
In his own testimony, Mr. Peterson described the work that he did for his wife and how it had exposed him to asbestos and led to his mesothelioma. He said that when bags of talc were delivered to her studio he would carry them from the delivery truck to the studio's storage. Later, when she was ready to use the talc, he would open the bags, dump the talc into a mixing tank, and mix it with clay, silicate, soda ash and water. He also rolled up the empty bags of talc and swept the workspace. All of these activities caused him to breathe in asbestos-contaminated dust.
Though the asbestos company originally prevailed in having the case dismissed over a legal technicality, an appeal resulted in that decision being overturned and Mr. Peterson will be able to pursue legal action for his deadly diagnosis.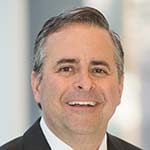 Paul Danziger grew up in Houston, Texas and earned a law degree from Northwestern University School of Law in Chicago. For over 25 years years he has focused on representing mesothelioma cancer victims and others hurt by asbestos exposure. Paul and his law firm have represented thousands of people diagnosed with mesothelioma, asbestosis, and lung cancer, recovering significant compensation for injured clients. Every client is extremely important to Paul and he will take every call from clients who want to speak with him. Paul and his law firm handle mesothelioma cases throughout the United States.