Family Seeks Justice from Talc Companies After Mesothelioma Death
Published on January 22, 2021
In the last few years, the American public has become aware that the talc sold in popular body powder products over the last several decades may have been contaminated with asbestos, the mineral that causes malignant mesothelioma, asbestosis, and other asbestos-related illnesses. Victims of these diseases have come forward to seek justice from Johnson & Johnson's, Avon, and other recognizable names in consumer products, and a New York family is now seeking justice against Colgate-Palmolive.
Colgate-Palmolive's Talc Products Blamed for Man's Mesothelioma
The case was filed by the family members of Edward Rothlein, who died of malignant mesothelioma in October of 2018 after years of exposure to Colgate Palmolive's Cashmere Bouquet product. According to the family's claims, though Mr. Rothlein occasionally used the product himself, the majority of his exposure came from his proximity to his wife's excessive use of the body powder.
Mesothelioma Widow Describes Smoke Screen of Powder
Though Colgate-Palmolive filed a motion for summary judgment in the mesothelioma case, New York's Supreme Court judge Manuel J. Mendez denied the motion after the family provided details about how Mr. Rothlein had been exposed to the company's talcum powder product. In Mr. Rothlein's own words provided in a deposition before his death, his wife was a "powderholic" who used the powder so such a great extent that their bathroom and bed were constantly covered with the powder. His widow admitted to having "made the whole room look like a smoke screen" and said that they had fought about the issue frequently. The family's plan is to submit expert testimony at trial supporting their assertion that his mesothelioma had been caused by inhaling particles of asbestos from this powder.
Though Colgate Palmolive's attorneys argued that there was no proof that Mr. Rothlein's mesothelioma had been caused by their product, Judge Mendez determined that there was enough conflicting evidence to require that the case be heard by a jury. He denied the company's motion for summary judgment.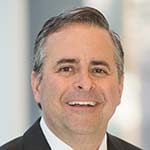 Paul Danziger grew up in Houston, Texas and earned a law degree from Northwestern University School of Law in Chicago. For over 25 years years he has focused on representing mesothelioma cancer victims and others hurt by asbestos exposure. Paul and his law firm have represented thousands of people diagnosed with mesothelioma, asbestosis, and lung cancer, recovering significant compensation for injured clients. Every client is extremely important to Paul and he will take every call from clients who want to speak with him. Paul and his law firm handle mesothelioma cases throughout the United States.