Deceased Mesothelioma Victim's Family Wins Ruling Against Pep Boys
Published on October 02, 2020
When J.D. Williams's surviving family filed a wrongful death lawsuit against Pep Boys, blaming the automotive retailer for negligence in his death from malignant mesothelioma, the San Francisco County Superior Court decided against awarding them compensation for the home health services he had needed. Maddeningly, the court also ordered the family to compensate Pep Boys for the costs of hiring expert witnesses. Believing this decision unjust, the family filed an appeal with the First District Court of Appeal, Division Four, in San Francisco. In his ruling, Judge Ethan Schulman of the San Francisco City and County Superior Court agreed with the family, reversing the lower court's decision.
Mesothelioma Lawsuit Focused on Asbestos in Brakes Sold by Pep Boys
The original mesothelioma wrongful death lawsuit filed by Williams' family focused on his decades of exposure to asbestos after using asbestos-contaminated brake systems purchased from the retailer. They claimed negligence and strict liability following his death, describing him as "a do-it-yourselfer type of guy who rarely sent one of his automobiles into the shop for work." Instead, he did his own brake repair and replacement, and "regularly inspected and when necessary did brake work on his cars by himself and with the help of his three boys." They pointed to the retailer's failure to warn of the dangers of the products that they sold.
Williams had purchased the asbestos-contaminated brakes from four different retailers, with Pep Boys having been his "favorite." Included in his purchases were "Bendix, EIS and Raybestos brand" brakes that contained asbestos and were sold at the store "during the 1960s through the mid-1980s." Though the lower court awarded the family $213,052 in damages, tit also gave the retailer several legal wins, granting a motion for judgment on the family's wrongful death claim based on the statute of limitations and ordering the family to pay for the company's legal expert costs. They appealed this decision.
Judge Overrules Lower Court, Stating that Mesothelioma Decision was in Error
In overruling the lower court's decision, Judge Schulman indicated that the court had erred in its ruling. "'In tort actions, medical expenses fall generally into the category of economic damages, representing actual pecuniary loss caused by the defendant's wrong,'" he said.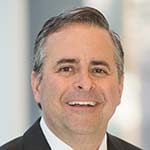 Paul Danziger grew up in Houston, Texas and earned a law degree from Northwestern University School of Law in Chicago. For over 25 years years he has focused on representing mesothelioma cancer victims and others hurt by asbestos exposure. Paul and his law firm have represented thousands of people diagnosed with mesothelioma, asbestosis, and lung cancer, recovering significant compensation for injured clients. Every client is extremely important to Paul and he will take every call from clients who want to speak with him. Paul and his law firm handle mesothelioma cases throughout the United States.