Asbestos and Insulation Workers
Page Updated on June 27, 2020
Many insulators once had the difficult job of installing and repairing insulation that was filled with asbestos. Prior to the Environmental Protection Agency's (EPA) strict regulations on asbestos in 1979, the majority of homes and buildings in the U.S. were built using asbestos-containing insulation.
If you or a loved one have been diagnosed with mesothelioma, asbestosis, or asbestos-related lung cancer, you may be eligible for substantial compensation. There is currently over $30 billion in asbestos trust funds, set up for those who are victims of asbestos-related diseases. We invite you to fill out our form today for a free Financial Compensation Packet, filled with information about experienced mesothelioma lawyers in your area, how to get paid in 90 days, how to file an asbestos trust fund claim, and much more. 
Asbestos Insulation Locations
In both residential homes and commercial buildings, asbestos-containing insulation is most commonly found in:
Pipes: Pipes and pipe coverings were once made with asbestos in order to prevent the temperatures of hot pipes becoming too high. Most of the pipes built with asbestos still remain today, and still remain a threat to people.
Attics: Zonolite insulation was once used heavily in the majority of homes and buildings built prior to the 1980s.
Walls: Asbestos-containing insulation was built into walls so that the temperatures inside could be more easily regulated.
How Insulation Workers Are Exposed to Asbestos
Insulation workers install, replace, and repair insulation materials, many of which may contain asbestos. According to the Bureau of Labor Statistics, insulators typically work indoors and in confined spaces.
This resulted in insulation materials, including asbestos, getting in the eyes, lungs, and hair.
Insulation workers who work around asbestos-containing insulation today have a bigger risk than in the past in that the asbestos is old, disintegrated, and crumbles easily. Asbestos fibers can easily become airborne and permeate throughout the facility.
Fortunately, state and national laws indicate that everyone who works around asbestos must be given the proper safety gear, including a HEPA-filtered respirator that thoroughly covers the mouth and nose.
If you're currently an insulation worker and you are not provided the proper gear, contact your employer immediately.
In addition, your employer must always tell you when you'll be working around asbestos, and the exact location of the location.
Failure to provide proper protection to workers and failure to inform them if they'll come into contact with asbestos while at work is against both state and federal laws.
Asbestos Insulation Manufacturers
Numerous manufacturers were responsible for supplying asbestos-containing insulation to companies throughout the nation. The most notable manufacturers include:
Certainteed Corporation
EaglePicher
National Gypsum Company
C. E. Thurston & Sons
A C & S
A. P. Green Industries
Kaiser Aluminum
Combustion Engineering
Johns Manville
Owens Corning
W.R. Grace
Celotex
Rock Wool Manufacturing
Ehret Magnesia
Armstrong World Industries
The majority of asbestos manufacturers knew of the dangers that the toxic set of minerals posed to people, but decided to keep the information well-hidden in order to make a profit.
In turn, numerous manufacturers have faced and continue to face mesothelioma lawsuits.
Studies on Asbestos and Insulation Workers
In a study published by the U.S. National Institutes of Health (NIH), researchers and scientists found that 2,270 asbestos-related deaths occurred among 17,800 insulation workers in the U.S. and Canada.
The study was conducted from 1967 to 1976, and scientists and researched observed that the dormancy period for the workers' diseases ranged anywhere from two to four decades.
The most common diseases among the asbestos workers were pleural and peritoneal mesothelioma.
In another study, published in the British Journal of Industrial Medicine, over 140 insulation workers who worked in Belfast during 1940 were studied for incidents of asbestos-related diseases.
The results state the men, who were between the ages of 16 and 66, died at an alarming rate due to asbestos illnesses.
Additional Help and Resources for Insulation Workers
If you've been injured by mesothelioma, asbestosis, or asbestos-related cancer, keep in mind that there is a good chance that you'll qualify for considerable compensation. Don't forget to fill out our form to get our free Financial Compensation Packet, filled with information on the experienced asbestos and mesothelioma attorneys in your area.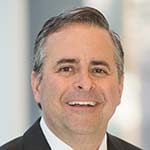 Paul Danziger grew up in Houston, Texas and earned a law degree from Northwestern University School of Law in Chicago. For over 25 years years he has focused on representing mesothelioma cancer victims and others hurt by asbestos exposure. Paul and his law firm have represented thousands of people diagnosed with mesothelioma, asbestosis, and lung cancer, recovering significant compensation for injured clients. Every client is extremely important to Paul and he will take every call from clients who want to speak with him. Paul and his law firm handle mesothelioma cases throughout the United States.