Auxiliary Ships and Asbestos
Page Updated on August 24, 2020
Although these vessels were never intended for combat use, auxiliary ships' support, defense, and numerous other roles played an important role in the military. Yet, as important as these vessels are, many veterans now face life-threatening diseases after working on and aboard auxiliary ships made with asbestos-containing products.
If you or a loved have mesothelioma, asbestos-related lung cancer, or asbestosis, you may be eligible for a large amount of compensation. Currently, there is over $30 billion in asbestos trust funds, set up for those who have been diagnosed with an asbestos-related illness. Fill out our form to receive our free Financial Compensation Packet. Our packet is loaded with information on experienced mesothelioma attorneys in your area, how to file a claim for asbestos trust funds, how to get paid in 90 days, and more.
Free

Financial Compensation Packet
Info on law firms that will recover your

highest compensation

Learn how to get paid in 90 days
File for your share of $30 billion in trust funds
About Auxiliary Ships
Auxiliary ships have always been an important part of the Navy. Without auxiliary ships, the Navy's foremost ships aren't as powerful.
Auxiliary ships vary greatly in size from small, medium, to large. The ships are responsible for replenishing supplies and food to other vessels, transporting fuel, and transporting vessels and sailors. Some auxiliary ships tow damaged vessels to safety, while others served as defense vessels.
Some of the most common types of auxiliary ships developed by Navy include auxiliary:
Tenders
Tankers
Tugboats
Salvage ships
Crane ships
Command ships
Storage ships
Surveying ships
Hospital ships
Fleet ocean tugs
Net cargo ships
Light cargo ships
Fast combat support ships
Evacuation transports
Helicopter aircraft repair ships
Although there were once numerous different types of auxiliary ships in use, the Navy doesn't currently have many of them active. Along with 16 Barracks ships, 14 dry cargo ships, and 13 Unclassified Ships, the only active auxiliary ships today include the:
USS Emory S Land
USS Mercer
USS Frank Cable
USS Neodesha
USS Pueblo
Asbestos Use in Auxiliary Ships
As with every other vessel constructed by the military prior to the 1970s, auxiliary ships were built with asbestos-containing products. The military used the toxic mineral for its affordability, ease of use, and resistance to heat and fire. Over 250 asbestos-containing products were once used to build vessels.
Asbestos was used in a variety of products and equipment on auxiliary ships, including:
Boilers
Gaskets
Ship decks
Walls
Insulation
Bulkheads
Cement
Pipes
According to archived military documents and memos, asbestos-containing products were used on auxiliary ships from 1944 until 1966.
Johns Manville, an asbestos manufacturing company that's faced numerous mesothelioma lawsuits, was one of the main suppliers of asbestos to the military.
Other asbestos manufacturers that contributed to asbestos on auxiliary ships include Eagle Picher and Union Asbestos and Rubber Company.
Veterans and Asbestos
U.S Navy veterans who constructed, repaired, or worked aboard auxiliary ships are at the highest risk of developing toxic illness caused by asbestos exposure, including malignant mesothelioma, asbestosis, and asbestos-related lung cancer.
Since the symptoms of asbestos-related diseases can take up to 50 years to surface, it's important to undergo regular medical checkups and as soon as possible.
Spouses and Children
Spouses and children of military veterans are also at risk of developing mesothelioma and other asbestos diseases. The majority of veterans who worked on vessels prior to the late 1970s didn't wear protective gear or clothing.
Most were not even informed of the dangers of asbestos even though it was well-known by most manufacturers just how dangerous asbestos fibers are.
In turn, veterans would return home with asbestos fibers on their clothing, hair, and skin, which transferred into the family home.
Family members of veterans should also maintain regular checkups. If you're a loved one of a veteran who worked on asbestos-containing auxiliary ships or any other vessels, be certain to let your doctor know that you may have been exposed to asbestos.
Additional Help and Information
Remember to fill out our form to get your free Financial Compensation Packet, with information on experienced asbestos and mesothelioma lawyers in your area. Keep in mind that if you have mesothelioma, asbestos-related lung cancer, or asbestosis, you may be eligible for considerable compensation. For additional assistance, contact us at 800-793-4540.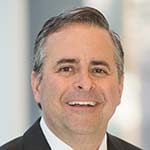 Paul Danziger grew up in Houston, Texas and earned a law degree from Northwestern University School of Law in Chicago. For over 25 years years he has focused on representing mesothelioma cancer victims and others hurt by asbestos exposure. Paul and his law firm have represented thousands of people diagnosed with mesothelioma, asbestosis, and lung cancer, recovering significant compensation for injured clients. Every client is extremely important to Paul and he will take every call from clients who want to speak with him. Paul and his law firm handle mesothelioma cases throughout the United States.