Asbestos and Electricians
Page Updated on August 07, 2020
Electricians are among the many types of workers at risk of asbestos exposure and developing mesothelioma. Although the risk is now lower than it was before the Environmental Protection Agency (EPA) placed strict regulations on asbestos use, electricians face risk today due to older systems, wires, and products made with asbestos-containing products.
If you or a loved one have been diagnosed with mesothelioma, asbestosis, or asbestos-related lung cancer, you may be eligible for substantial compensation. Fill out our form to receive our free Financial Compensation Packet. Our packet is loaded with information on experienced mesothelioma attorneys in your area, how to file a claim for asbestos trust funds, how to get paid in 90 days, and more.
Free

Financial Compensation Packet
Info on law firms that will recover your

highest compensation

Learn how to get paid in 90 days
File for your share of $30 billion in trust funds
About Electricians and Asbestos Exposure
Electricians can have many duties, depending on their job description. In general, electricians are responsible for:
Assembling and installing electrical wiring
Repairing malfunctioning electrical systems
Connecting wires
Testing electrical systems
Preparing blueprints and sketches
Placing pipes and tubing into walls, partitions, and other areas
Electricians often work around turbines, generators, and older equipment that was built with asbestos-containing products.
A lot of wires were made with asbestos-containing insulation due to its resistance to heat and fire.
In some instances, electricians are exposed to asbestos for long hours each day while they work with or around asbestos-containing products.
Manufacturers That Supplied Asbestos Products
In the past, numerous manufacturers supplied asbestos-containing products to companies and job sites where electricians worked. Some of the most notable manufacturers include:
General Electric (GE)
Crane Co.
Union Carbide
Uniroyal Inc.
Foster Wheeler
Uniroyal Inc.
Johns-Manville
Siemens Energy & Automation
Electricians and Asbestos Lawsuits
In May 2012, six people who worked for R&R Electric Corporation filed an asbestos lawsuit in Roane County, Tennessee, after they all developed mesothelioma from working around asbestos-containing products.
The plaintiffs, who worked as electrician helpers, sued several government agencies, including the head of the project, the Department of Energy (DOE). The plaintiffs' asbestos attorney stated that while working,
"The chop saws created thick clouds of fine dust and debris, which completely coated Plaintiffs' bodies and clothing every day, and which they breathed continuously."
The plaintiffs were also subjected to a fire in 2001, which resulted in them breathing in toxic fumes after a contracting company, BNFL Inc., attempted to burn copper coils and asbestos-containing insulation material.
"The coils were burned in open fires in the BNFL switchyard over a period of a week, creating huge plumes of smoke. On information and belief, the insulating material and wrapping contained significant quantities of ACM (asbestos-containing material)."
While looking over documentation, the plaintiff's asbestos attorney discovered that the DOE knew that the materials contained asbestos, according to the organization's manual.
In July 2011, the family of former Navy electrician David Lanpher successfully won a lawsuit against numerous manufacturers that supplied asbestos-containing products and materials to the military.
According to court documents, Lanpher was never warned by the manufacturers of the dangers of working around asbestos products. In turn, he developed malignant mesothelioma and died on July 13, 2008.
While working on naval ships from 1954 to 1973, Lanpher handled wiring, engine parts, insulation boards, and many other products that contained asbestos.
Due to the extreme exposure to the toxic mineral, Lanpher's family was awarded $6.3 million in damages.
Additional Help and Resources for Electricians
If you've been injured by asbestos, there is a good chance that you'll qualify for considerable compensation. Remember to fill out our form to get your free Financial Compensation Packet, with information on asbestos and mesothelioma lawyers in your area.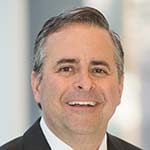 Paul Danziger grew up in Houston, Texas and earned a law degree from Northwestern University School of Law in Chicago. For over 25 years years he has focused on representing mesothelioma cancer victims and others hurt by asbestos exposure. Paul and his law firm have represented thousands of people diagnosed with mesothelioma, asbestosis, and lung cancer, recovering significant compensation for injured clients. Every client is extremely important to Paul and he will take every call from clients who want to speak with him. Paul and his law firm handle mesothelioma cases throughout the United States.