Aircraft Carriers and Asbestos
Page Updated on September 18, 2023
The U.S. Navy constructed aircraft carriers with asbestos materials for decades. Men and women who served on these ships were at risk for asbestos exposure. Many Navy veterans have developed mesothelioma and other asbestos illnesses because of exposure on aircraft carriers.
If you or a loved one have mesothelioma, asbestos-related lung cancer, or asbestosis, you may be eligible for a large amount of compensation. Fill out our form to receive our free Financial Compensation Packet. Our packet is loaded with information on experienced mesothelioma attorneys in your area, how to file a claim for asbestos trust funds, how to get paid in 90 days, and more.
FREE Financial Compensation Packet
Info on law firms that will recover your

highest compensation

Learn how to get paid in 90 days
File for your share of $30 billion in trust funds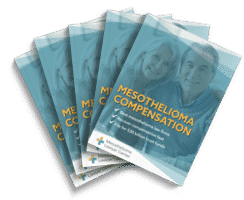 Free

Financial Compensation Packet
Info on law firms that will recover your

highest compensation

Learn how to get paid in 90 days
File for your share of $30 billion in trust funds
About Aircraft Carriers
The first experimental aircraft carrier was created in 1910 from the deck of the USS Birmingham cruiser. It was built right before World War II when they played important roles in the military.
After the success of using aircraft carriers during World War II, the U.S. Navy began creating different types of vessels that would go on to serve significant roles in the Cold War, the Korean War, and the Vietnam War.
Different types of aircraft carriers constructed include:
CVA (attack carrier)
CVL (light aircraft carrier)
CVAN (nuclear-powered attack carrier)
CVS (anti-submarine warfare carrier)
CVT (training aircraft carriers)
CVB (large aircraft carrier)
CV (generic aircraft carrier)
CVHA (helicopter assault aircraft carrier)
CVHE (helicopter escort aircraft carrier)
A total of 10 aircraft supercarriers are still in commission in the United States today.
Why Was Asbestos Used on Aircraft Carriers?
Documents, purchase orders, and military repair logs prove that U.S. Navy aircraft carriers contained a significant amount of asbestos. The use of asbestos on aircraft carriers continued through the early 1980s.
The Navy used asbestos on ships because it insulates and protects against heat and fire. Before the health risks were well known, asbestos was abundant and inexpensive. Asbestos is also lightweight, making it an ideal material for ships.
Where Was Asbestos Used on Aircraft Carriers?
Aircraft carriers were built with asbestos in hundreds of components. Some of the parts that contained asbestos include:
Gaskets
Insulation
Pipe lagging
Boilers
Valves
Pumps
Floor tiles
Textiles
All areas of aircraft carriers contained asbestos. It was used especially heavily in areas that generated a lot of heat, including engine and boiler rooms.
Who Was at Risk of Asbestos Exposure on Aircraft Carriers?
Anyone who served on an aircraft carrier was at risk of asbestos exposure. Asbestos materials pose no risk when contained. Asbestos becomes risky when it releases fibers that anyone in the area might inhale.
This happened during the building and repair of asbestos-containing vessels. Exposure can also occur if asbestos materials are allowed to deteriorate over time.
People who repaired or maintained aircraft carriers were at high risk of developing an asbestos-related illness. Airborne asbestos fibers permeated the air as the workers took parts apart and replaced them. Men and women who worked in high-asbestos areas also had a significant risk of exposure.
Do Aircraft Carriers Still Contain Asbestos?
Many of the carriers constructed with asbestos have been decommissioned. Three aircraft carriers that were made with asbestos are still active:
USS Carl Vinson, CVN-70
USS Dwight D. Eisenhower, CVN-69
USS Nimitz, CVN-68
Asbestos that lingers in Navy vessels poses less risk to service men and women than in the past. The Navy knows where the asbestos is and knows how it harms human health.
Today, people serving on these ships are protected by maintaining asbestos materials, keeping them contained, and providing safety training and gear for anyone who has to repair or work with asbestos components.
U.S. Navy Aircraft Carriers That Contained Asbestos
These are aircraft carriers used in the U.S. Navy and known to have been constructed with asbestos components and materials and the year they were commissioned:
USS America, 1965
USS Antietam, 1945
USS Bataan, 1943
USS Belleau Wood, 1943
USS Bennington, 1944
USS Boxer, 1945
USS Bunker Hill, 1943
USS Cabot, 1943
USS Carl Vinson, 1981
USS Constellation, 1961
USS Coral Sea, 1947
USS Cowpens, 1943
USS Dwight D. Eisenhower, 1977
USS Enterprise, 1938
USS Enterprise, 1961
USS Essex, 1942
USS Forestall, 1955
USS Franklin, 1944
USS Franklin D. Roosevelt, 1945
USS Hancock, 1944
USS Hornet, 1941
USS Hornet, 1942
USS Independence, 1959
USS Intrepid, 1943
USS John F. Kennedy, 1968
USS Kearsarge, 1946
USS Kitty Hawk, 1961
USS Langley, 1942
USS Lexington, 1943
USS Leyte, 1946
USS Midway, 1945
USS Monterey, 1943
USS Nimitz, 1975
USS Oriskany, 1950
USS Philippine Sea, 1946
USS Princeton, 1943
USS Randolph, 1944
USS Ranger, 1957
USS Saipan, 1946
USS San Jacinto, 1943
USS Saratoga,1956
USS Shangri-La, 1944
USS Tarawa, 1945
USS Ticonderoga, 1944
USS Valley Forge,1946
USS Wasp, 1944
USS Wright, 1946
USS Yorktown, 1943
Am I at Risk for Mesothelioma if I Served on an Aircraft Carrier?
If you served on an aircraft carrier or worked in shipyards, you may be at risk for asbestos illnesses. Anyone who served on these vessels could have been exposed to asbestos. Your risk of developing mesothelioma later is highest if you handled asbestos materials or worked in high-risk areas, such as boiler rooms.
Benefits and Resources for Navy Veterans with Mesothelioma
If you have a mesothelioma diagnosis or another asbestos illness, you can seek benefits and compensation. The U.S. Department of Veterans Affairs (VA) offers monthly compensation for disabilities, which includes asbestos illnesses.
You can also seek specialist medical care through the VA. Several VA medical facilities treat mesothelioma because so many veterans have this type of cancer.
Another option to seek compensation is through private legal actions. Veterans cannot sue the Navy, but they can sue the private companies that supplied the military with asbestos materials.
Talk to an expert mesothelioma lawyer to discuss your options. You could be eligible to file a lawsuit to seek a settlement or make a claim with an asbestos trust fund.
Additional Help and Resources
Remember to fill out our form to get your free Financial Compensation Packet, with information on experienced asbestos and mesothelioma lawyers in your area. For additional assistance, contact us at 800-793-4540.
FREE Financial Compensation Packet
Info on law firms that will recover your

highest compensation

Learn how to get paid in 90 days
File for your share of $30 billion in trust funds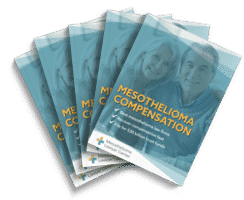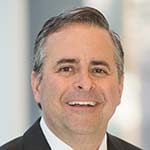 Paul Danziger grew up in Houston, Texas and earned a law degree from Northwestern University School of Law in Chicago. For over 25 years years he has focused on representing mesothelioma cancer victims and others hurt by asbestos exposure. Paul and his law firm have represented thousands of people diagnosed with mesothelioma, asbestosis, and lung cancer, recovering significant compensation for injured clients. Every client is extremely important to Paul and he will take every call from clients who want to speak with him. Paul and his law firm handle mesothelioma cases throughout the United States.