Page Updated on May 21, 2020
One of our case value experts will be in touch with you shortly to get a better determination of your specific case value.
In the meantime, listed below are some case settlement/verdict amounts that may give you an idea of what your case is worth.
For over 20 years we've been helping people just like you obtain the financial compensation they are owed. You're in good hands and we'll be in touch with you shortly.
Mesothelioma
Mesothelioma cases are usually worth between $1 million and $2 million.
An industrial laborer developed mesothelioma after working around Chrysotile and Amphibole asbestos for more than 20 years. He filed a mesothelioma lawsuit against his employer, but died just five months later. His case, however, still went to trial. His spouse and six children carried on the case on behalf, and were awarded $2.4 million, including punitive damages, against his employer.
A 70-year old male who served in the United States Navy and worked as a boiler for 10 years, developed mesothelioma due to asbestos exposure while on the job. After negotiations, a settlement was reached between the plaintiff's asbestos lawyer and the manufacturers that supplied asbestos-containing materials (ACMs) to the Navy. The former boiler worker received $2.4 million
In May 2014, a Fresno, California jury awarded a former plumber's family $10.9 million, stemming from his pleural mesothelioma that developed due to occupational exposure. A total of $7.4 million was awarded for compensatory damages. An additional $3.9 million was awarded in punitive damages after it was proven that the plumber's employer, Bendix, acted in a willful and reckless manner by hiding the fact that they used asbestos in their job sites.
Asbestos-related Lung Cancer
In New York, two former boilermakers were awarded significant compensation amounts after developing asbestos-related lung cancer. The first former boilermaker won $3.8 million awarded by a New York jury, while the second boilermaker was awarded $3.7 million in a settlement.
In March, 2015, the family of Nicholas D., a former New York plant worker, won a $4 million verdict against Pacemaker Steel & Piping Company. After the company continuously used asbestos-containing products, Nicholas developed asbestos-related lung cancer.
In August, 2007, the family of former insulator, Edward Hill, won a $1 million verdict against Honeywell International, Inc. After working around asbestos from 1947 to 1981, Hill developed asbestos-related lung cancer. He died from lung cancer complications in 2003.
Asbestosis
In 2014, a New York jury awarded $15 million to Ivan and Laraine Sweberg. Ivan, a former electrician, was diagnosed with asbestosis in 1997 after working around asbestos products provided by the Crane Company. From 1962 to 1972, the plaintiff worked around asbestos-containing products found in NYC schools, structures, and high-rise buildings.
In 2001, a Texas jury awarded $35.2 million in damages to a total of 22 refinery workers who were all diagnosed with asbestosis. The compensation was divided evenly between the workers.
In San Francisco County, California, a former boilermaker who served in the Navy won a $1 million verdict after developing asbestosis while working around asbestos products. The defendants, Foster Wheeler and Asbestos Corporation Limited, were found guilty of supplying asbestos-containing materials (ACMs) to the United States military job sites.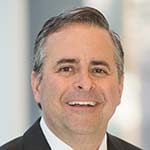 Paul Danziger grew up in Houston, Texas and earned a law degree from Northwestern University School of Law in Chicago. For over 25 years years he has focused on representing mesothelioma cancer victims and others hurt by asbestos exposure. Paul and his law firm have represented thousands of people diagnosed with mesothelioma, asbestosis, and lung cancer, recovering significant compensation for injured clients. Every client is extremely important to Paul and he will take every call from clients who want to speak with him. Paul and his law firm handle mesothelioma cases throughout the United States.