Minesweepers and Asbestos
Page Updated on September 20, 2023
U.S. Navy minesweepers were vital to counteracting the threat of sea mines. Unfortunately, minesweepers were made with asbestos for decades, putting service members at risk of exposure and later illness. Navy veterans with mesothelioma can now access benefits and resources.
If you or a loved one have mesothelioma, asbestos-related lung cancer, or asbestosis, you may be eligible for a large amount of compensation. Currently, there is over $30 billion in asbestos trust funds set up for those who have been diagnosed with an asbestos-related illness. We invite you to fill out our form today for a free Financial Compensation Packet, filled with information about experienced mesothelioma lawyers in your area, how to get paid in 90 days, how to file an asbestos trust fund claim, and much more.
FREE Financial Compensation Packet
Info on law firms that will recover your

highest compensation

Learn how to get paid in 90 days
File for your share of $30 billion in trust funds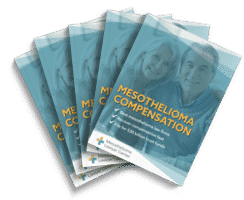 Free

Financial Compensation Packet
Info on law firms that will recover your

highest compensation

Learn how to get paid in 90 days
File for your share of $30 billion in trust funds
About Navy Minesweepers
Minesweepers are ships that detect and remove explosive mines from the sea. Minesweepers serve two vital purposes for the U.S. Navy:
Clearing waterways of mines
Ensuring waterways are safe for other vessels to launch, land, and engage in sea battles
Minesweepers are not as important to Naval operations today, but there are still a few in the U.S. Navy fleet. These small yet powerful vessels patrol and conduct anti-submarine movements.
The Navy has commissioned and used several types of minesweepers over the years:
Minesweepers (AM)
Motor minesweepers (AMS)
Coastal minesweepers (MSC)
Inshore minesweepers (MSI)
Harbor minesweepers (AMB)
Mine Countermeasures (MCM)
Ocean minesweepers (AMO)
Coastal minehunters (MHC)
Underwater mine locator (AMCU)
The History of Minesweepers in the U.S. Navy
The history of minesweepers begins in Great Britain. Before World War I, the Royal Navy developed trawlers to clear mines from the English Channel. The first crew members on these vessels were fishermen. The British fleet led to the development of minesweeping vessels in the U.S. Navy.
World War I Minesweepers
The U.S. Navy's first minesweeper was the USS Lapwing (AM 1). It was commissioned in 1918. The name of the first class of U.S. minesweepers was the Lapwing class.
The Navy's minesweepers cleared mines in the North Sea during the war. They worked along the coasts of Norway and Scotland to remove mines laid by Germany.
World War II
Minesweepers became even more important in the U.S. Navy during World War II. Most of the minesweepers the Navy ever built were commissioned during this period, a time of heavy asbestos use. Nearly 500 minesweepers were active during the war.
World War II minesweepers were low-tech. They towed cutters to clip cables attached to mines. The crew on the minesweepers would then detonate the mines using guns as they rose to the surface. WWII minesweepers also escorted other Navy vessels.
Korea and Vietnam
Minesweepers were less important during the Korean War but still in use. They cleared mines and helped restrict the movement of enemy ships around North Korea. The steel hulls of the U.S. Navy's minesweepers attracted newer magnetic mines, which caused a lot of damage.
The heavy damage caused by mines during the Korean War led to the creation of a new class of minesweepers as the Vietnam War began. They had hulls made of bronze and wood.
These vessels could clear mines in the old-fashioned way. They were also equipped to detect and clear more advanced magnetic and acoustic mines.
The Cold War and the Modern Era
Minesweepers continued to patrol waters during the Cold War, but to a much lesser degree. Newer minesweepers built in the 1980s used sonar, video, and remote detonation.
Today there is only one active minesweeper class: the Avenger class. There are eight minesweepers commissioned in the U.S. Navy today. Four are stationed in Bahrain, and the rest are in Japan.
U.S. Navy Minesweepers With Asbestos
Most minesweepers made by the U.S. Navy contained asbestos in hundreds of components. This is an incomplete list of minesweepers with known asbestos and their commissioned dates:
USS Admirable, 1943
USS Affray, 1958
USS Albatross, 1940
USS Barrier, 1944
USS Cardinal, 1940
USS Chickadee, 1943
USS Conquest, 1955
USS Curlew, 1940
USS Dominant, 1954
USS Eagle, 1942
USS Excel, 1955
USS Goldfinch, 1941
USS Gull, 1940
USS Illusive, 1953
USS Intrigue, 1944
USS Murrelet, 1945
USS Oracle, 1943
USS Persistent, 1956
USS Pilot, 1943
USS Reaper, 1954
USS Revenge, 1943
USS Rival, 1954
USS Salute, 1955
USS Starling, 1942
USS Staunch, 1944
USS Tanager, 1945
USS Wheatear, 1945
USS Zeal, 1943
Why Did the Navy Use Asbestos in Minesweepers?
The Navy used asbestos From the 1930s through the 1970s to construct minesweepers and other vessels.
The U.S. military used asbestos in many capacities. For Navy vessels, like minesweepers, asbestos was used for its ability to insulate and fireproof. Ships need a lot of insulation to contain heat and prevent fires.
During the decades of asbestos use, it was abundantly available from mines and affordable. It was also lightweight, a property ideal for shipbuilding.
Where Was Asbestos Used on Minesweepers?
In minesweepers, asbestos was used primarily as insulation. This means it went into many components to protect crew members from heat and the risk of fire. Some of the many components of minesweepers with asbestos included:
Pipes lagging
Boilers
Wall panels
Flooring and ceiling materials
Gaskets
Valves
Textiles
Firefighting and heat protective gear
According to the Navy, more than 300 vessel parts used on minesweepers and other ships contained asbestos.
Who Was at Risk for Asbestos Exposure on Minesweepers
Everyone who served on minesweepers made with asbestos was at risk of exposure. Tight quarters, poor ventilation, and long periods of time spent on Navy vessels increased exposure risks. Some roles on minesweepers had the most risk of exposure and later illness:
Boiler room work
Engine room work
Insulation repair or installation
Pipefitting
Maintenance and repair work
Steam fitting
Electrical work
Any job that required being around asbestos materials a lot or disturbing those materials to make repairs increased the risk of exposure.
Both Navy and civilian shipyard workers are also at a high risk of asbestos exposure. Workers who painted minesweepers, installed insulation, carried out regular maintenance, performed electrical work, and worked as plumbers or pipefitters were exposed to asbestos fibers.
Benefits for Navy Veterans With Mesothelioma
The U.S. Department of Veterans Affairs (VA) offers several benefits for veterans who are now disabled because of their time in the service. The VA assigns a 100% disability rating to both mesothelioma and asbestos lung cancer.
If you are diagnosed with either of these illnesses from asbestos exposure serving in the Navy, you could qualify for full disability benefits.
The VA also offers additional compensation for veterans who need home care. Specialist mesothelioma treatment is available at select VA medical facilities.
Veterans also have the option of suing asbestos companies that supplied the Navy. They may also qualify for asbestos trust funds set up by asbestos companies that went bankrupt.
If you or a loved one worked on or around minesweepers, seek routine medical care and ensure your physician knows about possible asbestos exposure.
Talk to a mesothelioma lawyer about your legal options. They can help you get VA benefits or take private legal action to seek compensation.
Helpful Resources for Veterans
Remember, if you've been diagnosed with mesothelioma, asbestos-related lung cancer, or asbestosis, you may qualify for significant compensation. Remember to fill out our form to get your free Financial Compensation Packet, with information on experienced asbestos and mesothelioma lawyers in your area. If you need additional assistance, contact us toll-free at 800-793-4540.
FREE Financial Compensation Packet
Info on law firms that will recover your

highest compensation

Learn how to get paid in 90 days
File for your share of $30 billion in trust funds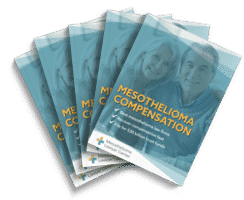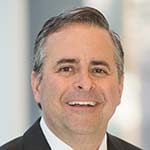 Paul Danziger grew up in Houston, Texas and earned a law degree from Northwestern University School of Law in Chicago. For over 25 years years he has focused on representing mesothelioma cancer victims and others hurt by asbestos exposure. Paul and his law firm have represented thousands of people diagnosed with mesothelioma, asbestosis, and lung cancer, recovering significant compensation for injured clients. Every client is extremely important to Paul and he will take every call from clients who want to speak with him. Paul and his law firm handle mesothelioma cases throughout the United States.
References
USS Guide MSO-447. Iron Men Wooden Ships. (n.d.). MCM History.
Retrieved from: https://www.ussguidemso447.com/mcm-history
NavSource. (n.d.). NavSource Photo Archives: Minesweeper (AM) Minesweeper, Steel Hulled (MSF) Minesweeper, Ocean (MSO) British Minesweepers (BAM) Index.
Retrieved from: http://www.navsource.org/archives/11/02idx.htm
Steward, G. (2013, February 21). USS Guardian (MCM 5) and the Navy's Post-World War II Minesweepers. Naval Historical Foundation.
Retrieved from: https://www.navyhistory.org/2013/02/uss-guardian-the-navys-post-world-war-ii-minesweepers/
U.S. Navy Office of Information. (2020, August 21). Mine Countermeasure Ships – MCM.
Retrieved from: https://www.navy.mil/Resources/Fact-Files/Display-FactFiles/Article/2171622/mine-countermeasures-ships-mcm/
Photo Source: National Archives photo – Scanned from Russell, Richard A., Project Hula: Secret Soviet-American Cooperation in the War Against Japan, Washington, D.C.: Naval Historical Center, 1997, ISBN 0-945274-35-1, page 29.