Page Updated on September 20, 2023
Known as "greyhounds of the sea," destroyers are war vessels built to defend other ships from short-distance attacks. These powerful ships were made with hundreds of asbestos products and materials, which exposed those who served on board. Many veterans developed asbestos-related diseases after serving on U.S. Navy destroyers.
If you or a loved one have mesothelioma, asbestos-related lung cancer, or asbestosis, you may be eligible for a large amount of compensation. Currently, there is over $30 billion in asbestos trust funds set up for those who have been diagnosed with an asbestos-related illness. Fill out our form to receive our free Financial Compensation Packet. Our packet is loaded with information on experienced mesothelioma attorneys in your area, how to file a claim for asbestos trust funds, how to get paid in 90 days, and more.
FREE Financial Compensation Packet
Info on law firms that will recover your

highest compensation

Learn how to get paid in 90 days
File for your share of $30 billion in trust funds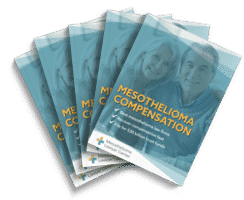 Free

Financial Compensation Packet
Info on law firms that will recover your

highest compensation

Learn how to get paid in 90 days
File for your share of $30 billion in trust funds
Why Did the Navy Use Asbetos on Destroyers?
Many destroyers and other U.S. Navy ships were constructed with asbestos. The Navy used asbestos in ship construction from the 1930s through the 1970s. It used asbestos in insulation, fireproofing, and other materials.
The Navy and other industries used asbestos mostly for its insulating properties. Additionally, it was abundant and inexpensive. It insulated heat-generating equipment and protected crew from fire on both civilian and military vessels.
History of Destroyers in the U.S. Navy
Destroyers are fast and maneuverable vessels that escort and protect larger and slower ships. They defend against attacks. The first destroyers were used in the early 1900s after the development of ships that used torpedos.
The hull designation for destroyers in the U.S. Navy is DD. The Navy has built and used several types of destroyers:
Guided-Missile Destroyer (DDG)
Destroyer Escort (DE)
Destroyer Leader (DL)
Guided-Missle Destroyer Leader (DLG)
Nuclear-Powered Guided-Missile Destroyer Leader, DLGN
The earliest destroyers in the U.S. Navy date to the Spanish-American War. Spanish torpedo boats were a significant threat, so the Navy developed destroyers as fast-moving vessels that could protect other ships from torpedo attacks. The first destroyer built by the U.S. Navy was the USS Bainbridge in 1902.
World War I Destroyers
The Navy improved on the design of early destroyers as World War I unfolded. They became faster, more maneuverable, and better able to travel long distances.
They could also attack submarines as well as more typical torpedo boats. U.S. destroyers engaged in hundreds of battles with German submarines during the war.
Destroyers in World War II and Later
Destroyers were equally important to the Naval fleet during World War II. The Navy commissioned many more vessels in this class as the U.S. entered the war. They were used to target submarines, rescue airmen, clear shorelines, and attack enemy aircraft.
When World War II ended, destroyers were used for combat roles once given to cruisers and battleships.
During the Korean and Vietnam Wars, U.S. Navy destroyers navigated shallow coastal waters that other vessels couldn't reach.
The U.S. Navy's modern fleet still includes destroyers, some of the Navy's most powerful ships. They continue to be vital for defense.
Where Was Asbestos Used on Destroyers?
Before the dangers of asbestos were widely known, the Navy used more than 300 asbestos components in building vessels, including destroyers.
Destroyers were created with asbestos insulation and asbestos-containing products and mixtures inside engine rooms, boiler rooms, pipes, ceilings, flooring, and more. These are just some of the components in destroyers that had asbestos:
Wall panels
Pipe lagging
Boiler insulation
Gaskets
Valves
Flooring tiles
Gunners' gloves
Firefighting gear
Ceiling panels
Who Was at Risk of Exposure to Asbestos on Destroyers?
Anyone who served on a destroyer containing asbestos was at risk of exposure. Ships posed particular risks for asbestos exposure. Service men and women on ships worked in confined spaces with poor ventilation. If they disturbed asbestos fibers, they were likely to inhale a significant amount of them.
Those at the greatest risk for ongoing and harmful asbestos exposure worked in the parts of destroyers with the most asbestos, including engine, boiler, and pump rooms.
Workers who helped construct or repair destroyers worked around asbestos fibers each day they went to work. Repair workers were especially at risk of asbestos exposure. They tore out old parts, which resulted in the asbestos becoming airborne.
Do Destroyers Still Have Asbestos?
The Navy stopped building ships with asbestos decades ago, but that doesn't mean all vessels are asbestos-free. The Navy has embarked on projects to remove asbestos. Most areas of ships with high repair needs have been cleared of asbestos. This limits exposure risks.
Some destroyers and other Navy vessels still contain some asbestos materials. It is not cost-effective to remove it all, but it should be well contained and only a minimal risk to men and women serving today.
A Veteran's Experience With Asbestos on a Destroyer
In one incident, a Navy veteran who once worked aboard the USS Chevalier, a Fletcher-class destroyer, developed a collapsed lung after being around asbestos aboard the vessel during the Korean War.
The veteran testified to the Board of Veterans' Appeals that although he was required to wear asbestos gloves while shooting his firearm and loading it with ammunition, he received no other type of protective gear while aboard the ship.
He also testified that he slept around many pipes constructed with asbestos-containing products while in his sleeping quarters.
When he fired his gun, asbestos would shake and become loose from the pipes in the area. The veteran also indicated that there was so much airborne asbestos that it looked like it was snowing inside the vessel.
Which U.S. Navy Asbestos Destroyers Contained Asbestos?
Most Navy vessels built during the middle of the 20th century included asbestos, but evidence proves this for specific ships.
Confirmed asbestos use was present, according to the documents, in many destroyers, including these ships with their commissioned dates:
USS Aaron Ward, 1944
USS Abbot, 1919
USS Abner Read, 1943
USS Agerholm, 1946
USS Albert W. Grant, 1943
USS Alden, 1919
USS Alfred A. Cunningham, 1944
USS Allen M. Sumner, 1944
USS Arnold J. Isbell, 1946
USS Ault, 1944
USS Bache, 1942
USS Basilone, 1949
USS Bausell, 1946
USS Bigelow, 1957
USS Black, 1943
USS Blandy, 1957
USS Brownson, 1945
USS Burrows, 1911
USS Caron, 1977
USS Carpenter, 1949
USS Charles R. Ware, 1945
USS Comte de Grasse, 1978
USS Conolly, 1978
USS Corry, 1946
USS Cotten, 1946
USS Du Pont, 1957
USS Eugene A. Greene, 1945
USS Gainard, 1944
USS Gearing, 1944
USS Hawkins, 1945
USS Hull, 1958
USS Ingersoll, 1943
USS James C. Owens, 1945
USS James E. Kyes, 1946
USS Keppler, 1947
USS Kinkaid, 1976
USS McCaffery, 1945
USS McKean, 1945
USS Noa, 1945
USS O'Brien, 1945
USS O'Brien, 1977
USS Oldendorf, 1978
USS Perry, 1946
USS Peterson, 1977
USS Robert L. Wilson,1946
USS Shields, 1945
USS Steinaker, 1945
USS Theodore E. Chandler, 1946
USS Thorn, 1943
USS Vesole, 1945
USS Vogelgesang, 1945
USS Walke, 1944
USS Willis A. Lee, 1954
USS Wren, 1944
Benefits and Compensation for Destroyer Veterans with Mesothelioma
Veterans who served on destroyers during the peak years of asbestos use in the Navy are at risk for mesothelioma and other asbestos illnesses. Mesothelioma takes decades to develop, so some veterans are still being diagnosed today. Benefits and other sources of compensation are available.
VA Benefits for Mesothelioma
The U.S. Department of Veterans Affairs (VA) offers several benefits for veterans with mesothelioma and their families. These include monthly disability compensation, compensation for home care, and compensation for dependants of deceased veterans.
Veterans with asbestos illnesses can seek medical care at VA facilities across the country. Because mesothelioma is prevalent in veterans, VA hospitals have access to specialists who can treat this complex type of cancer.
Can Veterans Sue the Navy for Damages?
Veterans cannot sue the Navy or the government over asbestos exposure, but they have other legal options for compensation:
Mesothelioma and asbestos lawsuits. While veterans cannot sue the military, they can sue asbestos companies. Many companies supplied the Navy with the asbestos and asbestos components that went into ships. Asbestos lawsuits often end in settlements for the victims and do not affect their VA benefits.
Asbestos trust funds. Asbestos companies that went bankrupt cannot be sued. These companies set up trust funds. Veterans may qualify to make a claim with one or more of these trusts.
If you served on a Navy destroyer and now have a mesothelioma diagnosis, talk to an experienced asbestos lawyer or law firm. They can help you take the necessary steps to get your benefits and any additional compensation you are eligible for.
Additional Help and Resources for Veterans
If you've been injured by mesothelioma, asbestos-related lung cancer, or asbestosis, keep in mind that there is a good chance that you'll qualify for considerable compensation. Remember to fill out our form to get your free Financial Compensation Packet, with information on experienced asbestos and mesothelioma lawyers in your area. If you have questions or need additional assistance, contact us at 800-793-4540.
FREE Financial Compensation Packet
Info on law firms that will recover your

highest compensation

Learn how to get paid in 90 days
File for your share of $30 billion in trust funds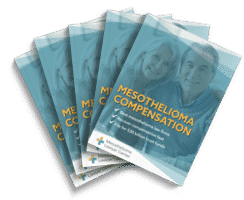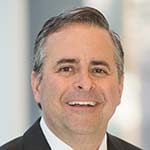 Paul Danziger grew up in Houston, Texas and earned a law degree from Northwestern University School of Law in Chicago. For over 25 years years he has focused on representing mesothelioma cancer victims and others hurt by asbestos exposure. Paul and his law firm have represented thousands of people diagnosed with mesothelioma, asbestosis, and lung cancer, recovering significant compensation for injured clients. Every client is extremely important to Paul and he will take every call from clients who want to speak with him. Paul and his law firm handle mesothelioma cases throughout the United States.