Amphibious Warships and Asbestos
Page Updated on July 24, 2020
Most amphibious warships constructed prior to the late 1970s were built with asbestos-containing products, similar to most other vessels constructed during the same time period. Anyone who worked aboard or around these vessels are a heightened risk of developing toxic illnesses caused by asbestos exposure.
If you or a loved have mesothelioma, asbestos-related lung cancer, or asbestosis, you may be eligible for a large amount of compensation. We invite you to fill out our form today for a free Financial Compensation Packet, filled with information about experienced mesothelioma lawyers in your area, how to get paid in 90 days, how to file an asbestos trust fund claim, and much more.
Free

Financial Compensation Packet
Info on law firms that will recover your

highest compensation

Learn how to get paid in 90 days
File for your share of $30 billion in trust funds
About Amphibious Warships
Amphibious Warships were created in the late 1800s, around the time of the Battle of Pisagua. The military needed an effective way to carry its troops and cargo during amphibious tasks and operations. The first amphibious warship was created by the Chilean government.
When World War I started, the U.S. military started experimenting with constructing amphibious warships. By 1933, the U.S. Marines and the U.S. Navy set up the Fleet Marine Force (FMF), a special forces operation that designed and constructed amphibious warships and Naval fleets.
Shortly after, the FMF began constructing vessels known as "Higgins Boats," which were large vessels with extra-wide ramps that could carry over 30 troops, a vehicle, and cargo.
By World War II, the military became interested in creating better vessels that could hold more ships and cargo. At the beginning of the war, the military had no amphibious assault ships at all and looked to the British military for ideas.
The Royal Navy (British) began creating numerous amphibious warships, such as the LCT Mark 1, LCT Mark 2, and the LCT Mark 3. Each vessel created could hold additional troops and cargo.
The LCT Mark 4 was created shortly after but was constructed a bit smaller than the previous versions in order to help cross channel operations easier.
The U.S. military, going by the British military's vessel designs, created the LCT Mark 5, which was capable of holding 150 tons of cargo and hundreds of troops. Numerous amphibious warships designs followed, leading to many new amphibious warships including:
General-purpose assault ships
Multi-purpose assault ships
Force Flagships
Command ships
Attack transports
High-speed transports
Cargo Ships
Amphibious Warships and Asbestos Use
According to military documents and memos, over 250 different types of asbestos-containing products were used when making military vessels. Many of these products were also used when constructing and repairing amphibious warships. Asbestos-containing products on amphibious were found in:
Pipes
Gaskets
Insulation
Cables
Packing materials
Boilers
Decks
Ceilings
Tubes
Valves, and more
High Risk for Veterans
Veterans in particular are at the highest risk of developing an asbestos-related disease, such as malignant mesothelioma or asbestos-related lung cancer.
Many veterans who helped build and/or repair amphibious warships didn't wear the proper gear to help protect them from asbestos fibers, nor were they told the risks involved in being around asbestos.
Daily, workers would breathe in tiny, odorless asbestos fibers while working.
If you think you've been exposed to asbestos, tell your doctor right away. If you have an asbestos-related illness, and early diagnosis will make a huge impact on your survival rate.
Additional Help and Information for Veterans and Mesothelioma Victims
Don't forget to fill out our form to get our free Financial Compensation Packet, filled with information on the experienced asbestos and mesothelioma attorneys in your area. Keep in mind that if you've been diagnosed with mesothelioma, asbestos-related lung cancer, or asbestosis, you may be eligible for considerable compensation to cover medical expenses, pain, lost wages, anguish, and much more. For additional assistance or if you have any pertinent questions, contact us toll-free at 800-793-4540.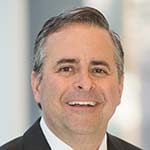 Paul Danziger grew up in Houston, Texas and earned a law degree from Northwestern University School of Law in Chicago. For over 25 years years he has focused on representing mesothelioma cancer victims and others hurt by asbestos exposure. Paul and his law firm have represented thousands of people diagnosed with mesothelioma, asbestosis, and lung cancer, recovering significant compensation for injured clients. Every client is extremely important to Paul and he will take every call from clients who want to speak with him. Paul and his law firm handle mesothelioma cases throughout the United States.