Page Updated on August 07, 2020
Plumbers are at a high risk of developing an asbestos-related illness, such as mesothelioma. Although the current risk is not as severe as decades ago, plumbers still sometimes work around asbestos-containing pipes that were made when asbestos was used heavily used in both residential and commercial products.
If you or a loved one have been diagnosed with mesothelioma, asbestosis, or asbestos-related lung cancer, you may be eligible for substantial compensation. There is currently over $30 billion in asbestos trust funds, set up for those who are victims of asbestos-related diseases. Fill out our form to get a free Financial Compensation Packet. You'll learn about the experienced mesothelioma lawyers in your area, how to get paid in 90 days, how to file a claim for the asbestos trust funds, and more.
Free

Financial Compensation Packet
Info on law firms that will recover your

highest compensation

Learn how to get paid in 90 days
File for your share of $30 billion in trust funds
About Plumbers and Asbestos Exposure
Plumbers are responsible for an array of duties, which can include maintaining, repairing, and installing pipes and related fixtures that are used for waste disposal and water distribution.
Plumbers work in both commercial buildings and residential homes, and sometimes work as part of a construction crew, or work for a company responsible for repairing pre-existing plumbing problems.
Prior to the early 1980s, especially between the 1940s throughout the late 1970s, asbestos was frequently used to insulate boilers, pipes, water tanks, and other products that plumbers frequently work with and around.
Items needed for plumbers to perform their jobs correctly were once made with asbestos, including tools, cement, valves, gaskets, welding rods, and more.
Plumbers sand down, cut, remove, install, and repair asbestos-containing products in order to make pipes and other materials work correctly. These actions can release asbestos fibers into the air.
Asbestos fibers are tiny, colorless, odorless, and microscopic. Plumbers can easily ingest or inhale tiny asbestos fibers without knowing.
The pumps and valves used to circulate water and give it pressure are frequently worked on by plumbers.
Even though these products are no longer made with asbestos, older pipes and valves are still in use today. Over time, the pipes can wear down, break apart, and release asbestos fibers.
Manufacturers of Asbestos-Containing Plumbing Materials and Parts
There were a number of manufacturers who supplied asbestos-containing products to plumbing and construction companies.
These manufacturers are generally responsible when plumbers develop an asbestos illness. The most common manufacturers that supplied asbestos to plumbing and construction companies include:
Celotex Corporation
Certainteed Products Corporation
Eagle-Picher Industrie
Garlock, Inc.
GAF Corporation
Gypsum
Keene Corporation
John Crane
The Flintkote Company
Union Carbide
Studies on Plumbers and Asbestos
According to a 2007 study published by the National Institutes of Health (NIH) and The Annals of Occupational Hygiene (AOH), plumbers run a high risk of asbestos exposure while working, and even after working, as asbestos fibers tend to stick to the hair, skin, and clothing.
The study indicates that maintenance workers, including plumbers, are exposed to amphibole asbestos more often than other types of asbestos.
Amphibole asbestos was once considered highly valuable for commercial use. In turn, this type of asbestos was used on parts and products that plumbers regularly come into contact with.
The American Cancer Society (ACS) states that amphibole asbestos poses a higher risk of developing cancer when compared to other forms of the mineral.
During the study, samples obtained confirmed that at least 68% of the workers involved in the research were exposed to significantly high asbestos levels.
Asbestos Lawsuits and Plumbers
Many plumbers filed mesothelioma lawsuits against the manufacturers that supplied asbestos to their job sites, after developing the highly toxic disease. The majority of plumbers who filed lawsuits have been successful in winning their case.
Larry Stewart
For instance, Larry Stewart, who worked as a plumber from the late 1960s until he was diagnosed with mesothelioma in 2007, filed against Union Carbide and won over $7 million in both economic and non-economic damages.
Stewart was responsible for grand-scale commercial and residential projects which brought him into contact with drywallers.
Drywallers once used asbestos-containing joint compounds while working, and Stewart's mesothelioma lawyer successfully proved that on many occasions, Stewart was left to breathe in asbestos fibers for long periods of time.
Stewart was also required to use the same asbestos-containing joint compounds during his own projects.
The joint compounds were manufactured by Hamilton Materials but obtained by Union Carbide, a company that mined asbestos in Coalinga, California, and sold the asbestos as "Calidria."
During the lawsuit, Stewart's asbestos attorney showed proof that Union Carbide knew beforehand how dangerous asbestos is, yet made no attempt to warn people who worked with or around their asbestos-containing products.
Help and Resources for Plumbers
If you've been injured by mesothelioma, asbestosis, or asbestos-related lung cancer, keep in mind that there is a good chance that you'll qualify for considerable compensation. Don't forget to fill out our form to get our free Financial Compensation Packet, filled with information on the experienced asbestos and mesothelioma attorneys in your area.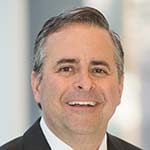 Paul Danziger grew up in Houston, Texas and earned a law degree from Northwestern University School of Law in Chicago. For over 25 years years he has focused on representing mesothelioma cancer victims and others hurt by asbestos exposure. Paul and his law firm have represented thousands of people diagnosed with mesothelioma, asbestosis, and lung cancer, recovering significant compensation for injured clients. Every client is extremely important to Paul and he will take every call from clients who want to speak with him. Paul and his law firm handle mesothelioma cases throughout the United States.