Navy Cruisers and Asbestos
Page Updated on July 29, 2020
U.S. Navy cruisers are warships that played important roles in some of the nation's wars. Yet, just like numerous other vessels that were constructed prior to the late 1970s to mid-1980s, cruisers contained an excessive amount of asbestos, leading to veterans and their families developing life-threatening asbestos-related illnesses.
If you or a loved have mesothelioma, asbestos-related lung cancer, or asbestosis, you may be eligible for a large amount of compensation. Fill out our form to receive our free Financial Compensation Packet. Our packet is loaded with information on experienced mesothelioma attorneys in your area, how to file a claim for asbestos trust funds, how to get paid in 90 days, and more.
Free

Financial Compensation Packet
Info on law firms that will recover your

highest compensation

Learn how to get paid in 90 days
File for your share of $30 billion in trust funds
About Navy Cruisers
U.S. Navy cruisers come in different sizes, ranging from small protected cruisers to huge armored cruisers. According to the U.S. Navy, cruisers have the ability to take out airborne targets, as well as the ocean, under waves, and onshore targets.
A formal limit was placed on cruisers in 1922 by the Washington Naval Treaty. When World War II started, however, cruisers became the most used vessels the Navy had, after battleships were no longer being utilized. Cruisers were used for shore raiding and bombardment, commerce raid, air defense, and more.
When the Cold War started, the Navy created guided-missile cruisers. Guided-missile cruisers were used to provide air defense for the military.
Today, six nations in the world operate cruisers, which include the United States, Japan, Greece, South Korea, Peru, and Russia. Only a few cruisers remain in operation for the Navy. The U.S. currently has 22 Ticonderoga-class guided-missile cruisers in use in the Navy.
Navy Cruisers and Asbestos
From the late 1920s until the late 1970s, asbestos was heavily used in the construction and repair of Navy cruisers. It was found in numerous parts of vessels, including:
Ceilings
Boiler rooms
Engine rooms
Insulation for pipes
Switches
Flooring
Storage rooms, and more
The following are among a few of the cruisers are confirmed to have asbestos:
USS Baltimore
USS Columbus
USS St. Paul
USS Canberra
USS Quincy
USS Albany
USS St. Paul
USS Helena
USS New Orleans
USS Norfolk
USS Ranger
Veterans at Risk of Developing Mesothelioma
Navy veterans are at a heightened risk of developing mesothelioma and other asbestos-related diseases, especially those who served prior to the late 1970s.
Veterans who were responsible for repairing and/or upgrading cruisers had to pull out parts from the ships that were littered with asbestos, resulting in airborne asbestos fibers permeating throughout the air.
Workers continuously inhaled the tiny, fine, and odorless asbestos fibers, unbeknownst to them.
Veterans who held the following job roles in the Navy are also at risk:
Electricians
Welders
Plumbers
Construction workers
Painters
Pipefitters
Boilermakers
Insulators
Crew members aboard the cruisers
Crew members were exposed to the hazardous mineral almost daily. As they performed their duties aboard cruisers, they were around asbestos literally anywhere on the vessels that they went.
In addition, numerous crew members were required to work in small rooms with inadequate insulation, which heightened the risk of developing malignant mesothelioma and other asbestos illnesses even further.
Children and spouses of veterans are at risk as well. Since workers weren't given proper protection when working aboard cruisers, they would come home with asbestos fibers embedded in their work clothing, hair, and on their skin. This resulted in second-hand exposure for family members.
If you served in the Navy, it's important to get regular medical checkups from physician. Be certain to let your physician know that you may have worked around asbestos.
If you lived with other people during your time in the military, it's crucial that they receive medical checkups as well.
Help and Resources for Veterans and Their Loved Ones
If you've been diagnosed with mesothelioma, asbestos-related lung cancer, or asbestosis, you may qualify for significant compensation. Remember to fill out our form to get your free Financial Compensation Packet, with information on experienced asbestos and mesothelioma lawyers in your area. If you need additional assistance, contact us toll-free at 800-793-4540.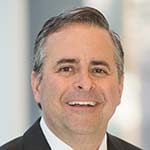 Paul Danziger grew up in Houston, Texas and earned a law degree from Northwestern University School of Law in Chicago. For over 25 years years he has focused on representing mesothelioma cancer victims and others hurt by asbestos exposure. Paul and his law firm have represented thousands of people diagnosed with mesothelioma, asbestosis, and lung cancer, recovering significant compensation for injured clients. Every client is extremely important to Paul and he will take every call from clients who want to speak with him. Paul and his law firm handle mesothelioma cases throughout the United States.