Page Updated on September 21, 2023
Cruisers have served a vital role in the U.S. Navy, but they were built with asbestos in hundreds of components for decades. This put veterans at high risk for asbestos exposure and a later mesothelioma diagnosis. Veterans with asbestos illnesses can now seek benefits and compensation.
If you or a loved one have mesothelioma, asbestos-related lung cancer, or asbestosis, you may be eligible for a large amount of compensation. Fill out our form to receive our free Financial Compensation Packet. Our packet is loaded with information on experienced mesothelioma attorneys in your area, how to file a claim for asbestos trust funds, how to get paid in 90 days, and more.
FREE Financial Compensation Packet
Info on law firms that will recover your

highest compensation

Learn how to get paid in 90 days
File for your share of $30 billion in trust funds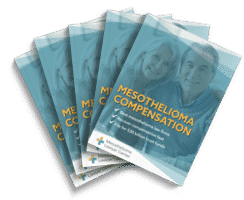 Free

Financial Compensation Packet
Info on law firms that will recover your

highest compensation

Learn how to get paid in 90 days
File for your share of $30 billion in trust funds
Asbestos on Navy Ships
Cruisers and many other Navy ships contained asbestos. From approximately the 1930s through the 1970s, most Navy vessels were built with over 300 asbestos parts.
Asbestos was used to insulate and protect against heat and fire. Although found throughout cruisers, asbestos use was heaviest in areas of the ships with a lot of heat: engine rooms, boiler rooms, steam pipes, and turbines.
About U.S. Navy Cruisers
Cruisers are navy warships that have varied in size and purpose over the years. According to the U.S. Navy, cruisers can take out airborne targets, as well as the ocean, under waves, and onshore targets.
A formal limit was placed on cruisers in 1922 by the Washington Naval Treaty. When World War II started, the treaty was off, and cruisers became the most used vessels once the Navy stopped using battleships.
Uses for Navy cruisers have included:
Planting mines
Shore raiding and bombardment
Escorting merchant ships and troop carriers
Gunfire support
Air defense
Over many decades of use, the Navy fleet has included several types of cruisers:
Heavy cruiser (CA)
Large cruiser (CB)
Armored cruiser (AR)
Guided missile cruiser (CG)
Guided missile heavy cruiser (CAG)
Guided missile cruiser with a helicopter (CGH)
Guided missile cruiser, nuclear powered (CGN)
Guided missile cruiser light (CLG)
Guided missile cruiser light, nuclear powered (CLGN)
Large command ship (CBC)
Command cruiser (CC)
Command light cruiser (CLC)
Light cruiser (CL)
Anti-aircraft light cruiser (CLAA)
Scout cruiser (CS)
Strike missile cruiser (CSG)
Strike missile cruiser, nuclear powered (CSGN)
Aviation cruiser (CLV)
Today, six nations worldwide operate cruisers, including the United States, Italy, and Russia. The U.S. currently has 22 Ticonderoga-class guided-missile cruisers in the Navy fleet.
Where Was Asbestos Used on Cruisers?
From the late 1920s until the late 1970s, asbestos was heavily used to construct and repair navy cruisers. Cruisers contained asbestos in:
Insulation
Boilers
Pipe lagging
Gaskets
Valves
Packing
Seals
Flooring
Ceiling panels
Firefighting gear
Gunner gear
Ropes
Textiles
Deck matting
Asbestos was heaviest in high-heat areas of cruisers. But it was truly everywhere in these ships, even in sleeping quarters and galleys.
Which Navy Cruisers Had Asbestos?
The following are among a few of the cruisers are confirmed to have asbestos with their commissioning dates:
USS Belknap, 1964
USS California, 1974
USS Galveston, 1958
USS Halsey, 1963
USS Josephus Daniels,1965
USS Jouett, 1966
USS Mississippi, 1978
USS Little Rock, 1944
USS Oklahoma City, 1944
USS Astoria, 1943
USS Biloxi, 1943
USS Duluth, 1944
USS Manchester, 1946
USS Miami, 1942
USS Providence, 1944
USS Wilkes-Barre, 1944
USS Denver, 1942
USS Canberra, 1943
USS Dayton, 1945
USS England, 1963
USS Chicago, 1945
USS Duluth, 1944
USS Guam, 1944
USS Pasadena, 1944
USS Pittsburgh, 1944
USS St. Paul, 1945
USS Tallahassee, 1943
USS Topeka, 1944
USS San Diego, 1942
USS Oregon City, 1946
USS Quincy, 1943
USS Baltimore, 1943
USS Helena, 1945
USS Los Angeles, 1945
USS Worcester, 1948
Who Was Most at Risk of Asbestos Exposure on Cruisers?
All Navy veterans are at a heightened risk of developing mesothelioma and other asbestos-related diseases, especially those who served before the late 1970s.
Veterans responsible for repairing or upgrading cruisers had to pull out parts from the ships with asbestos, resulting in airborne asbestos fibers permeating the air. They inhaled the tiny, fine, and odorless asbestos fibers.
Veterans who held the following job roles in the Navy are also at risk:
Electricians
Welders
Plumbers
Construction workers
Painters
Pipefitters
Boilermakers
Insulators
Crew members aboard the cruisers
Crew members were exposed to the hazardous mineral almost daily. As they performed their duties aboard cruisers, they were around asbestos anywhere on their vessels.
In addition, numerous crew members worked in small rooms with inadequate ventilation, which heightened the risk of developing malignant mesothelioma and other asbestos illnesses even further.
Children and spouses of veterans are at risk as well. Since workers didn't have proper protection when working aboard cruisers, they would come home with asbestos fibers embedded in their work clothing, hair, and skin. This resulted in second-hand exposure for family members.
A History of Cruisers in the U.S. Navy
The term cruiser has been used for hundreds of years but didn't have a consistent meaning until the mid-1800s. This was when it became an official classification in the U.S. Navy. Still, the purpose and design of this type of ship were highly variable until the early 1900s and World War I.
Cruisers in World War I and the Interwar Years
When the U.S. entered WWI, it deployed about 30 cruisers for convoy, patrol, and escort missions. Later in the war, cruisers also planted mines. The USS Baltimore planted mines north of Ireland and along the coast of Norway.
After WWI, the Washington Naval Treaty of 1922 limited the construction and size of Navy cruisers. The treaty responded to rising tensions and a fear of an international arms race.
According to the treaty, U.S. Navy cruisers could not be more than 10,000 tons. Their guns had to be less than eight inches. Despite the limitations, the Navy commissioned more cruisers during this period to put people to work during the Great Depression.
World War II Cruisers
The treaty restrictions were lifted at the start of WWII. The U.S. Navy deployed around 100 cruisers during the war. They acted as convoy escorts and provided defense and gunfire support.
The cruisers were vital in the response to the advances in aircraft warfare. A single vessel couldn't survive an air attack, so the Navy built many more cruisers and transitioned to using larger fleets that could attack and neutralize aircraft.
Korea and Vietnam
During the Korean War, aircraft carriers became increasingly important in warfare. Cruisers could not go up against air attacks nearly as well. The Navy modernized cruisers with better guns to provide more effective support.
Cruisers saw a resurgence during the Vietnam War and were used for gunfire support. Heavy cruisers like the USS Canberra were vital in destroying shore batteries in North Vietnam. They also became more important in communications.
The Cold War and Modern Cruisers
Cruisers contributed to the blockade of Cuba in the 1960s to prevent Soviet weapons from reaching the island nation. The cruiser USS Long Beach became one of the first nuclear-powered vessels in the Navy in 1964.
The Navy began updating Ticonderoga-class guided-missile cruisers in the 1980s. They received updated combat systems. Today, the Ticonderogas are the only cruisers left in the U.S. Navy.
Benefits and Compensation for Navy Veterans With Asbestos Illnesses
If you are a Navy veteran who served on cruisers with asbestos, you are at an increased risk of mesothelioma and other asbestos illnesses.
If you have been diagnosed with one of these illnesses, you can seek compensation through several sources:
VA Benefits. The U.S. Department of Veterans Affairs rates mesothelioma and asbestos lung cancer as 100% disabling. You could be entitled to full monthly disability compensation, and more if you have dependants. Veterans with asbestos illnesses can also apply for compensation for home care. Families of deceased veterans can claim benefits too.
VA Healthcare. Mesothelioma is a difficult illness to treat. If you are a veteran, you can find specialist care at VA facilities. A few VA medical centers have mesothelioma and asbestos specialists.
Mesothelioma Lawsuits. Veterans cannot sue the Navy or federal government for asbestos exposure. You can, however, sue asbestos companies that supplied the Navy to seek damages.
Asbestos Trust Fund Claims. You cannot sue an asbestos company that went bankrupt. These companies set up trust funds that you can make a claim with to receive compensation.
Your best ally in seeking benefits and compensation for asbestos exposure is a mesothelioma lawyer. Contact an experienced attorney for more information and guidance on getting the compensation you deserve.
Help and Resources for Veterans and Their Loved Ones
If you've been diagnosed with mesothelioma, asbestos-related lung cancer, or asbestosis, you may qualify for significant compensation. Remember to fill out our form to get your free Financial Compensation Packet, with information on experienced asbestos and mesothelioma lawyers in your area. If you need additional assistance, contact us toll-free at 800-793-4540.
FREE Financial Compensation Packet
Info on law firms that will recover your

highest compensation

Learn how to get paid in 90 days
File for your share of $30 billion in trust funds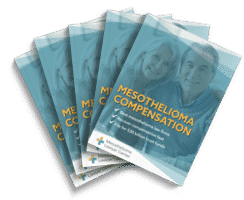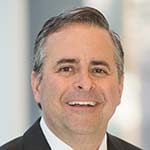 Paul Danziger grew up in Houston, Texas and earned a law degree from Northwestern University School of Law in Chicago. For over 25 years years he has focused on representing mesothelioma cancer victims and others hurt by asbestos exposure. Paul and his law firm have represented thousands of people diagnosed with mesothelioma, asbestosis, and lung cancer, recovering significant compensation for injured clients. Every client is extremely important to Paul and he will take every call from clients who want to speak with him. Paul and his law firm handle mesothelioma cases throughout the United States.