Page Updated on September 20, 2023
Before the late 1970s, U.S. Navy frigates were constructed with asbestos materials that exposed veterans and put them at risk of serious illness. Hundreds of frigates in the Navy played various roles during wartime. Veterans who served on frigates and now have mesothelioma may be eligible for compensation.
If you or a loved one has mesothelioma, asbestos-related lung cancer, or asbestosis, you may be eligible for a large amount of compensation. Currently, there is over $30 billion in asbestos trust funds set up for those who have been diagnosed with an asbestos-related illness. Fill out our form to get a free Financial Compensation Packet. You'll learn about the experienced mesothelioma lawyers in your area, how to get paid in 90 days, how to file a claim for the asbestos trust funds, and more.
FREE Financial Compensation Packet
Info on law firms that will recover your

highest compensation

Learn how to get paid in 90 days
File for your share of $30 billion in trust funds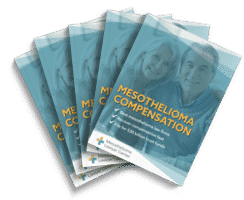 Free

Financial Compensation Packet
Info on law firms that will recover your

highest compensation

Learn how to get paid in 90 days
File for your share of $30 billion in trust funds
About Frigates
According to the U.S. Navy, frigates help fulfill two important military missions:
Anti-Submarine Warfare
Protection of Shipping
The anti-submarine warfare frigates helped to protect the military from maritime enemies. The frigates also protected against merchant convoys.
Frigates were initially designed for affordability in construction. The lower cost of building them was useful but meant frigates didn't have the capabilities of many of the newer modern warships.
Frigate History in the U.S. Navy
Frigates were first created in 1794 when the Navy constructed six sailing frigates. The name sailing frigates was changed to simply frigate during World War II.
In the following years, many frigates of various sizes were built, redesigned, and modified. Although larger than corvette ships, frigates are considered small vessels.
They were created initially to make up for what the corvette vessels lacked, such as unfit hulls, limited speed, inadequate range, and shortness of maneuvering effectively.
1975 Frigate Reclassification
The frigate classification stopped in June 1975. Although most of the gun frigates had already been removed, the DLG class of frigates was redesigned as cruisers. The USS Farragut class of frigates became destroyer vessels.
All of the nuclear-powered frigates turned into nuclear-powered cruisers. Cruisers were also reclassified during this time, as the Soviet Union military defined the term "cruiser" differently than the U.S. military.
Consequently, the difference in terms caused political tension, which led to the U.S. military redefining the cruiser. Cruisers became decommissioned, with the last one being the gun cruiser decommissioned in 1975.
Why Was Asbestos Used in Frigates?
Frigates and other Navy vessels were constructed with hundreds of asbestos components. During peak asbestos use, approximately the 1930s to 1970s, asbestos was valued for its insulating ability.
Ships like frigates need to have insulating materials to protect the crew from heat and fire. Asbestos was inexpensive, abundantly available, and excellent at insulating.
How Was Asbestos Used in Frigates?
The military used numerous asbestos materials in frigate construction for decades. This was before the Environmental Protection Agency's (EPA) strict rules on the use of asbestos.
According to the military, over 250 asbestos-containing were sent to shipyards and used to construct and repair military vessels like frigates.
Many U.S. military purchase receipts, documentation, and repair orders indicate that many asbestos-containing products were used to construct and repair frigates.
Some of the many components of frigates that contained asbestos include:
Insulation
Pipe lagging
Boilers
Pumps
Valves
Gaskets
Who Was at Risk of Asbestos Exposure on Navy Frigates?
All men and women who served on Navy frigates with asbestos were at risk of exposure. Some are at an increased risk of developing asbestos illnesses:
Shipyard workers
Pipefitters
Boiler workers
Repair and maintenance workers
Painters
Electrician
Insulation installers
Anyone who works around asbestos in any industry is at risk of exposure. People who served on ships were at heightened asbestos exposure risk.
Navy service men and women on ships spent long hours in close quarters with asbestos and with limited ventilation. This increased the amount of asbestos fibers they likely inhaled.
U.S. Navy Frigates with Asbestos
This is an incomplete list of U.S. Navy frigates known to have contained asbestos materials:
USS Albert David (FF-1050)
USS Aylwin (FF-1081)
USS Badger (FF-1071)
USS Bagley (FF-1069)
USS Barbey (FF-1088)
USS Blakely (FF-1072)
USS Bowen ​​(FFT-1079)
USS Bradley (FF-1041)
USS Brewton (FF-1086)
USS Bronstein (FF-1037)
USS Brooke (FFG-1)
USS Brumby (FF-1044)
USS Capodanno (FF-1093)
USS Connole (FF-1056)
USS Cook (FF-1083)
USS Davidson (FF-1045)
USS De Wert (FFG 45)
USS Donald B. Beary (FFT-1085)
USS Downes (FF-1070)
USS Duncan (FFG-10)
USS Edward McDonnell (FF-1043)
USS Elmer Montgomery (FF-1082)
USS Estocin (FFG-15)
USS Fahrion (FFG-22)
USS Fanning (FF-1076)
USS Flatley (FFG-21)
USS Francis Hammond (FF-1067)
USS Gallery (FFG-26)
USS Garcia (FF-1040)
USS George Philip (FFG-12)
USS Glover (AGFF-1)
USS Gray (FF-1054)
USS Harold E. Holt (FF-1074)
USS Hepburn ​​(FF-1055)
USS Ingraham (FFG-61)
USS Jack Williams (FFG-24)
USS Jesse L. Brown (FFT-1089)
USS John A. Moore (FFG-19)
USS John L. Hall (FFG-32)
USS Joseph Hewes (FFT-1078)
USS Julius A. Furer (FFG-6)
USS Kauffman (FFG-59)
USS Kirk (FF-1087)
USS Knox (FF-1052)
USS Koelsch (FF-1049)
USS Lang (FF-1060)
USS Lewis B. Puller (FFG-23)
USS Lockwood (FF-1064)
USS Mahlon S. Tisdale (FFG-27)
USS Marvin Shields (FF-1066)
USS McCandless ​​(FFT-1084)
USS McCloy (FF-1038)
USS McClusky (FFG-41)
USS McInerney (FFG-8) U
SS Meyerkord (FF-1058)
USS Miller (FF-1091)
USS Moinester (FFT-1097)
USS O'Callahan (FF-1051)
USS Oliver Hazard Perry (FFG-7)
USS Ouellet (FF-1077)
USS Patterson (FF-1061)
USS Paul (FF-1080)
USS Pharris (FF-1094)
USS Ramsey (FFG-2)
USS Rathburne (FF-1057)
USS Reasoner (FF-1063)
USS Richard L. Page (FFG-5)
USS Roark (FF-1053)
USS Robert E. Peary (FF-1073)
USS Robert G. Bradley (FFG-49)
USS Sample (FF-1048)
USS Samuel Eliot Morison (FFG-13)
USS Schofield (FFG-3)
USS Sides (FFG-14)
USS Stark (FFG 31)
USS Stein (FF-1065)
USS Stephen W. Groves (FFG-29)
USS Talbot (FFG-4)
USS Thach (FFG-43)
USS Thomas C. Hart (FF-1092)
USS Trippe (FF-1075)
USS Truett (FFT-1095)
USS Underwood (FFG-36)
USS Valdez (FF-1096)
USS Voge (FF-1047)
USS Vreeland (FF-1068)
USS W. S. Sims (FF-1059)
USS Wadsworth (FFG-9)
USS Whipple (FF-1062)
Do Navy Frigates Still Contain Asbestos?
The Navy stopped building ships with asbestos in the 1970s. It also embarked on projects to remove asbestos from areas of ships that posed the greatest risks. These included areas where parts needed to be maintained or replaced frequently.
Some older Navy vessels, including frigates, still contain asbestos today because it is not feasible to remove all asbestos materials. These materials should be contained and sealed so that anyone serving on the ships is at low risk or no risk for exposure.
Benefits and Compensation for Veterans with Asbestos Illness
If you served on a frigate and now have a mesothelioma diagnosis or another asbestos illness, you could be eligible for compensation. Options include benefits offered by the U.S. Department of Veterans Affairs (VA) and private legal options:
VA Benefits. The VA offers several benefits for disabled veterans and their families. These include monthly disability compensation, payments for veterans who need in-home care, compensation for dependents of deceased veterans, and funeral benefits.
VA Healthcare. Veterans with mesothelioma and other illnesses can access expert medical care at VA facilities nationwide. Many VA hospitals have access to mesothelioma specialists because this cancer occurs at higher rates in veterans than in the general population.
Mesothelioma Lawsuit. Veterans cannot sue the Navy over asbestos exposure. But they can sue private companies that supplied the military with asbestos. A lawsuit can potentially end in a settlement for the veteran.
Asbestos Trust Fund Claim. Asbestos suppliers that went bankrupt have asbestos trust funds. Veterans may qualify for these trust funds and can make a claim for additional compensation.
If you are a Navy veteran with mesothelioma or are concerned about past exposure on frigates, contact an experienced mesothelioma lawyer. They can advise and guide your next steps to help you get compensation.
Help and Resources for Veterans
Remember to fill out our form to get your free Financial Compensation Packet, with information on experienced asbestos and mesothelioma lawyers in your area. For additional assistance, contact us toll-free at 800-793-4540.
FREE Financial Compensation Packet
Info on law firms that will recover your

highest compensation

Learn how to get paid in 90 days
File for your share of $30 billion in trust funds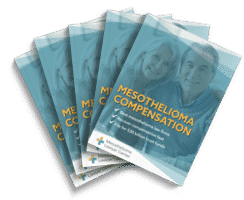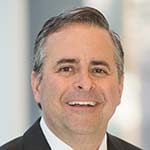 Paul Danziger grew up in Houston, Texas and earned a law degree from Northwestern University School of Law in Chicago. For over 25 years years he has focused on representing mesothelioma cancer victims and others hurt by asbestos exposure. Paul and his law firm have represented thousands of people diagnosed with mesothelioma, asbestosis, and lung cancer, recovering significant compensation for injured clients. Every client is extremely important to Paul and he will take every call from clients who want to speak with him. Paul and his law firm handle mesothelioma cases throughout the United States.