Page Updated on July 29, 2020
A frigate is a name used for numerous types of ships used in the Navy. Frigates came in various sizes and had different roles during the nation's major wars. Prior to the late 1970s, frigates were constructed with asbestos-containing products, which led to veterans developing toxic illnesses.
If you or a loved have mesothelioma, asbestos-related lung cancer, or asbestosis, you may be eligible for a large amount of compensation. Currently, there is over $30 billion in asbestos trust funds, set up for those who have been diagnosed with an asbestos-related illness. Fill out our form to get a free Financial Compensation Packet. You'll learn about the experienced mesothelioma lawyers in your area, how to get paid in 90 days, how to file a claim for the asbestos trust funds, and more.
Free

Financial Compensation Packet
Info on law firms that will recover your

highest compensation

Learn how to get paid in 90 days
File for your share of $30 billion in trust funds
About Frigates
According to the U.S. Navy, frigates help to fulfill two important missions for the military: Anti-Submarine Warfare (ASW) and Protection of Shipping (POS). The anti-submarine warfare frigates helped to protect the military from maritime enemies. The frigates also protected against merchant convoys.
Frigates were originally designed due to the affordability to make them, but the lower costs in constructing them also meant they didn't have the capabilities of many of the newer modern warships.
Frigates were first created in 1794 when the Navy constructed six sailing frigates. The name sailing frigates was changed to simply frigate during World War II.
In the following years, many frigates of various sizes were built, redesigned, and modified. Although larger than corvette ships, frigates are considered small vessels.
They were created initially to make up for what the corvette vessels lacked, such as unfit hulls, limited speed, inadequate range, and shortness of maneuvering effectively.
1975 Frigate Reclassification
The frigate classified stopped in June 1975. Although most of the gun frigates had already been removed, the DLG class of frigates was redesigned as cruisers. The USS Farragut class of frigates were made into destroyer vessels.
All of the nuclear-powered frigates turned into nuclear-powered cruisers. Cruisers were also reclassified during this time, as the Soviet Union military defined the term "cruiser" different than the U.S. military.
Consequently, the difference in terms caused political tension, which led to the U.S. military redefining the cruiser. Cruisers became decommissioned, with the last one being the gun cruiser, which was decommissioned in 1975.
Frigates and Asbestos Use
As mentioned earlier, numerous asbestos-containing products were used to construct frigate prior to the Environmental Protection Agency's (EPA) strict rules on its use, enforced in 1979.
According to the military, over 250 asbestos-containing were sent to shipyards and used in the construction and repair of military vessels.
Many of the U.S. military purchase receipts, documentation, and repair orders indicate that many asbestos-containing products were used to construct and repair frigates.
Consequently, veterans and anyone else who helped built frigates, repair frigate parts, or worked aboard frigates are at a heightened risk of developing an asbestos-related disease, such as malignant mesothelioma and asbestos-related lung cancer.
Workers at risk of developing toxic asbestos illnesses include shipyard workers, repair and maintenance workers, crew members, painters, electricians, insulation installers, construction workers, and any other worker who worked around or aboard frigates prior to the late 1970s.
Crew members in particular are at heightened risk as many of them spent long hours inside cramped areas on frigates, with minimum ventilation.
Loved ones of veterans are also at risk of developing life-threatening. If your loved one came home in work clothes, there is a chance asbestos fibers were on clothing, hair, and skin, which could have transferred into the family home. All former frigate workers and their families are encouraged to seek routine medical assistance.
Additional Assistance and Resources for Veterans
Remember to fill out our form to get your free Financial Compensation Packet, with information on experienced asbestos and mesothelioma lawyers in your area. For additional assistance, contact us toll-free at 800-793-4540.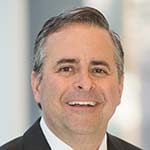 Paul Danziger grew up in Houston, Texas and earned a law degree from Northwestern University School of Law in Chicago. For over 25 years years he has focused on representing mesothelioma cancer victims and others hurt by asbestos exposure. Paul and his law firm have represented thousands of people diagnosed with mesothelioma, asbestosis, and lung cancer, recovering significant compensation for injured clients. Every client is extremely important to Paul and he will take every call from clients who want to speak with him. Paul and his law firm handle mesothelioma cases throughout the United States.