Page Updated on July 24, 2020
Battleships are large warships designed to provide the United States Navy with complete protection and strong firepower. As strong as battleships are, however, many veterans now suffer from life-threatening illnesses after helping construct and repair these types of vessels.
If you or a loved have mesothelioma, asbestos-related lung cancer, or asbestosis, you may be eligible for a large amount of compensation. Currently, there is over $30 billion in asbestos trust funds, set up for those who have been diagnosed with an asbestos-related illness. Fill out our form to get a free Financial Compensation Packet. You'll learn about the experienced mesothelioma lawyers in your area, how to get paid in 90 days, how to file a claim for the asbestos trust funds, and more.
Free

Financial Compensation Packet
Info on law firms that will recover your

highest compensation

Learn how to get paid in 90 days
File for your share of $30 billion in trust funds
About Battleships
The strong battleships were considered the most powerful warships during the 19th and 20th centuries. During World War I, battleships dominated as the best naval weapon the military had.
The dreadnought battleship (the most common type of battleship during the 20th century) remained the strongest vessel during the war. Although there weren't too many challenges for battleships at the time, the Battle of Jutland in 1916, saw numerous U.S. battleships in action.
When World War II began, however, battleships began to decline as the most powerful vessels. By the end of the war, the construction of battleships ceased. Most of the remaining battleships after the war were demolished, retired, or scrapped. Some battleships remain in historical museums.
Aircraft carriers replaced the once-powerful battleships. Battleships, to this day, still remain inactive.
Some of the notable U.S. battleships include the:
USS Maryland (BB-46)
USS Missouri (BB-63)
USS Arizona (BB-39)
USS Washington (BB-56)
USS New Jersey (BB-62)
USS New Mexico (BB-40)
USS South Dakota (BB-57)
USS Tennessee (BB-43)
USS Wisconsin (BB-64)
USS Texas (BB-35)
USS Alabama (BB-60)
USS North Carolina (BB-55)
Battleships and Asbestos
Numerous vessels that were created during the nation's major wars, including battleships, were built before the Environmental Protection Agency (EPA) regulated the use of asbestos in construction materials and other products in the late 1970s.
According to U.S. military records and documents, over 250 asbestos-containing products were used to construct vessels.
Many battleships had high asbestos levels in numerous areas and parts, including piping insulation, gaskets, flooring, ceilings, and more. People who worked aboard or around battleships (such as in shipyards) are at a heightened risk of developing an asbestos-related illness, such as asbestos-related lung cancer and mesothelioma.
Painters, electricians, crew workers, boilermakers, insulation installers, maintenance workers, and more, were exposed to asbestos each day they went to work.
The military used asbestos-containing products when constructing and repair battleships (and other types of vessels) due to its affordability, resistance to heat and fire, and ease of use.
Veterans and Battleships
Unfortunately, most veterans who worked on battleships didn't wear (and weren't required to wear) the proper protection when working around asbestos.
In turn, many of these workers returned home with asbestos fibers stuck to the clothing, hair, and skin. This placed loved ones in the family home at risk of developing life-threatening illnesses as well.
Even worse, veterans and civilian workers were never told about the dangers of working around asbestos on battleships. They didn't know that once ingested or inhaled, asbestos fibers can lead to toxic, fatal illnesses.
Additional Help and Assistance for Asbestos Victims
Don't forget to fill out our form to get our free Financial Compensation Packet, filled with information on the experienced asbestos and mesothelioma attorneys in your area. Keep in mind that if you have mesothelioma, asbestos-related lung cancer, or asbestosis, you may be eligible for considerable compensation to help cover medical bills, lost wages, pain, suffering, and more. For additional assistance or if you have any questions, contact us at toll-free 800-793-4540.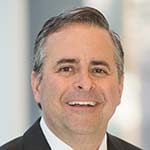 Paul Danziger grew up in Houston, Texas and earned a law degree from Northwestern University School of Law in Chicago. For over 25 years years he has focused on representing mesothelioma cancer victims and others hurt by asbestos exposure. Paul and his law firm have represented thousands of people diagnosed with mesothelioma, asbestosis, and lung cancer, recovering significant compensation for injured clients. Every client is extremely important to Paul and he will take every call from clients who want to speak with him. Paul and his law firm handle mesothelioma cases throughout the United States.