Page Updated on September 19, 2023
The U.S. Navy constructed many of its battleships with asbestos in hundreds of components. These materials caused exposure, and many veterans who served on battleships now face life-threatening illnesses. Navy veterans with mesothelioma and other asbestos illnesses are entitled to benefits.
If you or a loved one have mesothelioma, asbestos-related lung cancer, or asbestosis, you may be eligible for a large amount of compensation. Currently, there is over $30 billion in asbestos trust funds set up for those who have been diagnosed with an asbestos-related illness. Fill out our form to get a free Financial Compensation Packet. You'll learn about the experienced mesothelioma lawyers in your area, how to get paid in 90 days, how to file a claim for the asbestos trust funds, and more.
FREE Financial Compensation Packet
Info on law firms that will recover your

highest compensation

Learn how to get paid in 90 days
File for your share of $30 billion in trust funds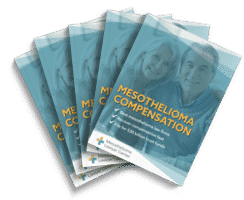 Free

Financial Compensation Packet
Info on law firms that will recover your

highest compensation

Learn how to get paid in 90 days
File for your share of $30 billion in trust funds
About Battleships in The U.S. Navy
The U.S. Navy constructed its battleships with asbestos components for decades. Battleships were the most powerful warships during the 19th and 20th centuries.
The first use of battleships was during the 1700s.
During World War I, battleships dominated as the military's best naval weapon. They were armored and included heavy artillery.
The dreadnought battleship was the most common type of battleship used in the 20th century.
The ship designation for battleships was BB. Different classes within the BB designation included fast, standard, and coast defense battleships.
Battleships began to decline as the most powerful Navy vessels when World War II began. By the end of the war, the construction of battleships ceased.
Aircraft carriers replaced the once-powerful battleships. Battleships, to this day, remain inactive.
The last battleships struck from the U.S. Naval Registry in 2006 were the USS Wisconsin and the USS Iowa.
A History of Battleships in the U.S. Navy
The U.S. Navy's first armored, modern battleship was the USS Monitor. The Union used it during the Civil War. The Confederate States also had a battleship, the CSS Virginia.
These early battleships led to the development of more modern versions. Battleships were armored and armed and used for attack and defense. They were built to be a balance between big and powerful and also fast.
The U.S. Navy's 20th-century battleships were modeled after Great Britain's 190s HMS Dreadnought, a ship both fast and heavily armored. This kind of ship continued to evolve and peaked during World War II.
After the war, the development of radar began to make battleships obsolete. Radar and aircraft allowed militaries to detect enemy craft. Aircraft carriers could then bring the battle to any location in the world. Battleships were no longer needed to fight at sea or support land battles.
The U.S. Navy decommissioned many battleships after World War II. Some continued to be used in specialized situations and to support other ships or land actions. The last battleships were decommissioned in 2006.
Why Was Asbestos Used on U.S. Navy Battleships?
The U.S. Navy used asbestos on all of its ships for several decades. Before the health risks of asbestos were widely known, it was prized for its ability to insulate against heat and protect against fire.
Asbestos was also lightweight, abundant, and inexpensive. The Navy took advantage of these properties and used asbestos in hundreds of components in battleships and other vessels.
According to U.S. military records and documents, over 300 asbestos-containing products were used to construct U.S. Navy vessels.
Where Was Asbestos Used on Battleships?
Asbestos went into nearly every area of battleships. Some of the most common uses for asbestos on Navy vessels include:
Insulation
Boilers
Pipe lagging
Gaskets
Seals
Valves
Pumps
Firefighting gear
Textiles
Paint
Flooring materials
Ceiling panels
How High Was the Risk of Asbestos Exposure on Navy Ships?
Anyone serving on board battleships with asbestos was at risk for asbestos exposure. Asbestos is a fibrous material. It easily sheds tiny fibers that anyone in the area can inadvertently inhale or ingest.
Asbestos fibers get lodged inside the body, causing inflammation and tissue and cell damage. In some people, this damage leads to later illnesses, including mesothelioma, lung cancer, or asbestosis.
Many people worked with or around asbestos in several industries and in the military. Veterans who served on ships had some of the highest risks of exposure and later illness for several reasons:
Working with asbestos materials caused fibers to shed, leading to exposure.
Battleships and other Navy vessels contained asbestos in hundreds of components.
Small interior spaces and poor ventilation made it more likely that people on ships would inhale disturbed asbestos fibers.
Veterans who served on ships were on board for weeks and months at a time, putting them at risk for constant exposure.
Which Veterans Were at Risk for Asbestos Exposure on Battleships?
Anyone who served on U.S. battleships risked asbestos exposure, but some had higher risks than others. The risk level varied depending on where a person worked and their role on the ship. Those stationed in small areas of the ship with limited ventilation and a lot of asbestos materials were at greatest risk:
Boiler rooms
Engine rooms
Propulsion rooms
Pump rooms
Turrets
Munition storage rooms
Repair and maintenance workers in any area of the ships also had a high risk of exposure. They disrupted asbestos materials, potentially dispersing fibers.
Which U.S. Battleships Contained Asbestos?
Most battleships built by the U.S. Navy contained asbestos. These are some of the ships with known asbestos components with their commissioning year:
USS Alabama, 1942
USS Arizona, 1916
USS Arkansas, 1912
USS California, 1921
USS Colorado, 1923
USS Delaware, 1910
USS Florida, 1911
USS Idaho, 1908
USS Idaho, 1919
USS Indiana, 1942
USS Iowa, 1943
USS Kansas, 1907
USS Maryland, 1921
USS Massachusetts, 1942
USS Michigan, 1910
USS Mississippi, 1917
USS Missouri, 1944
USS Nevada, 1916
USS New Hampshire, 1908
USS New Jersey, 1943
USS New Mexico, 1918
USS New York, 1914
USS North Carolina, 1941
USS North Dakota, 1910
USS Oklahoma, 1916
USS Pennsylvania,1916
USS South Carolina, 1910
USS South Dakota, 1942
USS Tennessee, 1920
USS Texas, 1914
USS Utah, 1911
USS Vermont, 1907
USS Washington, 1941
USS West Virginia, 1923
USS Wisconsin, 1944
USS Wyoming, 1912
Benefits for Veterans Who Served on Battleships
Mesothelioma is a devastating and costly illness. Veterans who served on U.S. battleships and now have an asbestos illness have options for seeking compensation.
VA Benefits
The U.S. Department of Veterans Affairs (VA) offers several options for benefits. Disabled veterans can file a claim for monthly disability compensation. The VA rates mesothelioma and asbestos lung cancer as 100% disabling, qualifying these veterans for full benefits.
Veterans who need assistance in their homes due to illness and disability can also apply for special monthly compensation.
Benefits for families of veterans with mesothelioma include additional monthly disability payments, dependency and indemnity compensation, and burial benefits.
Specialist medical care is vital for anyone with mesothelioma. Veterans can seek care from specialists at several VA hospitals and medical centers nationwide.
Lawsuits and Asbestos Trust Funds
Veterans cannot sue the military over asbestos exposure, but they can sue companies that supplied the military. Veterans can file a lawsuit to seek a settlement from one or more asbestos companies.
Another option for compensation is to file a claim with an asbestos trust fund. Asbestos companies that went bankrupt set up these funds to compensate victims.
If you served on battleships and now have an asbestos illness, contact an experienced lawyer. Asbestos law firms can help you take legal action and seek compensation.
Additional Help and Assistance for Asbestos Victims
Don't forget to fill out our form to get our free Financial Compensation Packet, filled with information on the experienced asbestos and mesothelioma attorneys in your area. Keep in mind that if you have mesothelioma, asbestos-related lung cancer, or asbestosis, you may be eligible for considerable compensation to help cover medical bills, lost wages, pain, suffering, and more. For additional assistance or if you have any questions, contact us at toll-free 800-793-4540.
FREE Financial Compensation Packet
Info on law firms that will recover your

highest compensation

Learn how to get paid in 90 days
File for your share of $30 billion in trust funds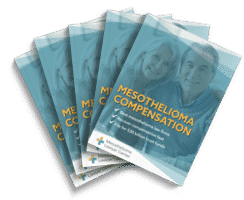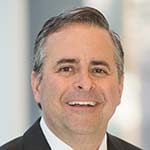 Paul Danziger grew up in Houston, Texas and earned a law degree from Northwestern University School of Law in Chicago. For over 25 years years he has focused on representing mesothelioma cancer victims and others hurt by asbestos exposure. Paul and his law firm have represented thousands of people diagnosed with mesothelioma, asbestosis, and lung cancer, recovering significant compensation for injured clients. Every client is extremely important to Paul and he will take every call from clients who want to speak with him. Paul and his law firm handle mesothelioma cases throughout the United States.