Medical Marijuana for Mesothelioma
Page Updated on August 28, 2023
Medical marijuana for mesothelioma and other cancers is a growing area of study and is increasingly available to patients. Cannabis, CBD, and medical marijuana offer some patients relief from symptoms and treatment side effects.
If you or a loved one were diagnosed with mesothelioma, asbestos-related lung cancer, or asbestosis, you might be entitled to substantial compensation. We invite you to fill out our form today for a free Financial Compensation Packet, filled with information about experienced mesothelioma lawyers in your area, how to get paid in 90 days, how to file an asbestos trust fund claim, and much more.
FREE Financial Compensation Packet
Info on law firms that will recover your

highest compensation

Learn how to get paid in 90 days
File for your share of $30 billion in trust funds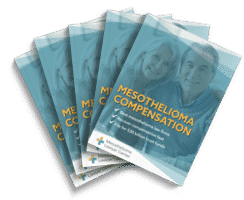 Free

Financial Compensation Packet
Info on law firms that will recover your

highest compensation

Learn how to get paid in 90 days
File for your share of $30 billion in trust funds
What Is Medical Marijuana?
Medical marijuana is a medicine made from the plant Cannabis sativa. Also known as cannabis, marijuana is legal for medical use in many states but is still a controlled substance under federal law.
Some of the more common medical uses for cannabis include:
Alzheimer's disease
Amyotrophic lateral sclerosis (ALS)
Cancer symptoms and treatment side effects
Crohn's disease
Epilepsy
Glaucoma
HIV/AIDS
Multiple sclerosis
Muscle spasms
Severe or chronic pain
Severe nausea
What Are the Beneficial Compounds in Marijuana?
Cannabis contains more than 400 chemicals, but its two main active ingredients for medical treatment are THC and CBD. THC, or tetrahydrocannabinol, is the ingredient found in marijuana that causes people to feel a "high." Yet, it's also been shown to improve appetite and suppress nausea.
CBD, or cannabidiol, doesn't produce a high feeling but helps relieve pain and may have numerous other benefits.
According to Dr. Barth Wilsey of the University of California in Davis, pain is often the primary reason most people seek out medical marijuana. The pain ranges from anything as minor as a headache to something as severe as mesothelioma cancer.
Laura Borgelt, PharmD of the University of Colorado's School of Pharmacy and Pharmaceutical Sciences, stated that the chemicals in marijuana help the already natural chemicals that our bodies produce, which helps reduce pain.
Why Do Doctors Prescribe Marijuana to Cancer Patients?
Mesothelioma and other cancer patients suffer from various side effects, both from the disease itself and the effects of aggressive treatment options, such as chemotherapy and radiation therapy.
In numerous clinical trials that studied mesothelioma patients who used medical marijuana, patients not only experienced pain relief but also:
A decrease in nausea
Better sleep quality
An increased appetite
Diminished anxiety
Improved food intake for IV patients (when smoked)
As with most medical treatments, marijuana has its own side effects, but the study participants indicated mild side effects. The most common side effects include:
Dizziness
Feeling paranoid
Food digestion issues (slower to digest food)
Red eyes
Increased heartbeat
Low blood pressure
Hallucinations
Dry mouth
Can Medical Marijuana Treat Cancer Directly?
Medical marijuana is mostly used to treat symptoms and treatment side effects in cancer patients, not to treat the cancer directly. However, studies indicate that compounds in cannabis could have antitumor potential:
In an animal study, cannabinoids improved the effectiveness of chemotherapy treatments.
Another animal study showed that cannabis compounds could slow or even stop tumor growth.
A study using cell cultures found that cannabinoids killed breast cancer cells and not healthy cells.
Because marijuana is a federally controlled substance, research into its anti-cancer capabilities is limited. With growing legalizations by state, this kind of research is picking up pace.
What Are the Prescription Medical Marijuana Drugs?
The U.S. Food and Drug Administration (FDA) has approved three prescription drugs based on cannabinoids. A fourth drug is in clinical trials in the U.S. and is already in use in Canada and Europe.
Cesamet (nabilone). Cesamet is a synthetic THC sometimes prescribed to treat severe chemotherapy nausea when other drugs have not helped.
Epidiolex® (cannabidiol). This CBD product is used to treat some patients with seizure disorders.
Marinol (dronabinol). Marinol is synthetic THC. It treats severe chemotherapy nausea and vomiting. It can also be used to help HIV/AIDS patients with poor appetite gain weight.
Sativex (nabiximols). Not yet FDA-approved, Sativex is used in Europe and Canada to treat pain associated with cancer. It contains both THC and CBD.
Can CBD Help With Mesothelioma?
CBD oil is becoming increasingly popular as more research details its tremendous benefits. This includes patients with mesothelioma and children with severe epilepsy and other painful disorders that traditional medication hasn't helped.
CBD is not the same as medical marijuana because it is not a mind-altering compound. CBD oil uses non-intoxicating cannabis as an oil-based medication that's said to treat several ailments, including cancer. Several mesothelioma patients reported great success in battling pain after using CBD oil.
There are still relatively few studies on adults with mesothelioma and CBD oil. However, several studies show it would work as a treatment for lung cancer in general.
In 2007, Harvard University scientists studied CBD oil and cancer and determined that cannabidiol stops epithelial growth in lung cancer cell migration.
In 2011, Harvard researchers performed another study, which determined that cannabinoids can be used to treat lung cancer.
The American Cancer Society (ACS) published an article entitled "Marijuana and Cancer," which backed the findings. The story claimed that "certain cannabinoids may slow growth and reduce the spread of some forms of cancer."
CBD oil can be taken by simply adding drops onto your tongue and swallowing. There's no conclusive study to determine how many drops to take or how many times per day, but research indicates that it more likely depends on each person's health makeup.
In 2012, two scientists from San Francisco's California Pacific Medical Center found that the CBD compound can stop malignant growth in numerous types of cancer. According to one of the scientists involved in the study, Pierre Desprez:
"What we found was that his Cannabidiol could essentially 'turn off' the ID-1……We started by researching breast cancer. But now we've found that Cannabidiol works with many kinds of aggressive cancers—brain, prostate—any kind in which these high levels of ID-1 are present."
ID-1 is a gene found in the body that causes cancer to metastasize.
Where Is Medical Marijuana Legal?
Each state has its own set of laws, and some states require that you obtain a medical card from your physician before using marijuana. Most states now allow medical marijuana use with varying regulations and restrictions.
The following states have comprehensive or regulated programs for adults:
Alabama
Alaska
Arizona
Arkansas
California
Colorado
Connecticut
District of Columbia
Delaware
Florida
Hawaii
Illinois
Kentucky
Louisiana
Maine
Maryland
Massachusetts
Michigan
Minnesota
Mississippi
Missouri
Montana
Nevada
New Hampshire
New Jersey
New Mexico
New York
North Dakota
Ohio
Oklahoma
Oregon
Pennsylvania
Rhode Island
South Dakota
Utah
Vermont
Virginia
Washington
West Virginia
States that allow medical marijuana with CBD and only low levels of THC include:
Georgia
Indiana
Iowa
North Carolina
South Carolina
Tennessee
Texas
Wisconsin
Wyoming
The only states without a medical marijuana program are Idaho, Nebraska, and Kansas.
Is Medical Marijuana Right for Me?
Cannabis isn't right for everyone. Talk to your doctors before trying any medical marijuana products. As you consider using medical marijuana, keep these important facts in mind:
Using cannabis to treat pain isn't new. It actually dates back to more than 3,000 years ago.
Cannabis is considered a controlled substance in the U.S., but many states allow its use with a prescription and a doctor's recommendation.
Medical marijuana can be inhaled, taken by mouth, or in the spray form.
The National Cancer Institute (NCI) confirms that medical marijuana can assist cancer patients with the painful side effects of traditional treatment options.
Cannabis has been proven to kill cancer cells and promote antitumor activity.
There is still not enough evidence to suggest whether inhaling medical marijuana is better or worse than ingesting it.
Medical marijuana can cause side effects, but most people report that the effects are minor.
Cannabis is not yet approved by the FDA for cancer treatment, therefore, it remains a complementary and alternative form of treatment or a treatment for symptoms.
Animal studies have shown that delta-9-THC can increase appetite and decrease nausea.
Animal studies have also shown that medical marijuana can decrease nerve problems, reducing pain, tingling, swelling, and numbness.
Who Should Not Use Medical Marijuana?
Medical marijuana has mainly proven safe for most people with minimal and minor side effects. However, some people should not use it because of safety concerns:
Pregnant women
People with a history of psychosis
People with heart disease
You should always talk to your doctors before trying any new medication, supplement, or herb, including medical cannabis. There could be important reasons that it isn't right for you.
How Can I Get Access to Medical Marijuana?
If you are interested in trying medical marijuana, talk to your medical team. If it is legal in your state, they can recommend products or even prescribe something to help you.
There are a few different forms of medical marijuana with important differences to consider:
Inhaling marijuana. The traditional recreational way to use marijuana is to smoke it. This isn't ideal for most mesothelioma patients who have respiratory limitations and symptoms. One benefit of inhaling it is that the effects are generally felt right away.
Edible marijuana. It is now easy to find edible products with varying amounts of CBD or THC. Edibles take longer to work, but many people also find they produce milder psychoactive effects. Edibles often come in the form of baked goods or candies, but you can also find tinctures and capsules.
Topical marijuana. Less common but increasingly available are creams and lotions that contain cannabinoids. These can be applied directly to an area of the body that is in pain. CBD topical products are the most common.
Additional Help and Resources for Mesothelioma Victims
Keep in mind that you may qualify for significant compensation if you or a loved one have been diagnosed with mesothelioma, asbestos-related cancer, or asbestosis. Don't forget to fill out our form to get our free Financial Compensation Packet, filled with information on the experienced asbestos and mesothelioma attorneys in your area. For additional assistance, contact us at 800-793-4540.
FREE Financial Compensation Packet
Info on law firms that will recover your

highest compensation

Learn how to get paid in 90 days
File for your share of $30 billion in trust funds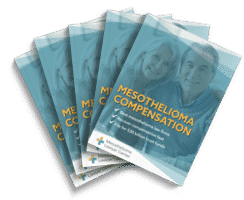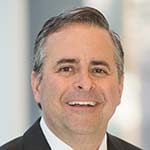 Paul Danziger grew up in Houston, Texas and earned a law degree from Northwestern University School of Law in Chicago. For over 25 years years he has focused on representing mesothelioma cancer victims and others hurt by asbestos exposure. Paul and his law firm have represented thousands of people diagnosed with mesothelioma, asbestosis, and lung cancer, recovering significant compensation for injured clients. Every client is extremely important to Paul and he will take every call from clients who want to speak with him. Paul and his law firm handle mesothelioma cases throughout the United States.