Johnson & Johnson Halts Talcum Powder Sales, Continues to Deny Asbestos Risks
Published on May 21, 2020
Johnson & Johnson announced on May 19, 2020 that it would discontinue the sale of talcum powder product Baby Powder in the U.S. and Canada. This move comes as lawsuits over asbestos-related illnesses in regular, long-term users of talc products continue to grow. In spite of those claims, and studies linking asbestos in talc to cancer, the company continues to deny there are any health risks associated with their products.
Asbestos in Talc, What J & J Knew
Talc is a natural mineral that is mined to make a range of products, including for use in cosmetics. It is ground into a fine powder and used in products like Baby Powder to absorb moisture and reduce friction on skin. As a natural mineral, it often has other minerals in it, including asbestos.
Asbestos is a well-known human carcinogen, linked to a number of cancers but most strongly to mesothelioma. Investigations conducted by journalists uncovered information that Johnson & Johnson knew about asbestos in its products but failed to warn consumers of the risks.
These investigations found that the company knew as early as 1971 that both raw talc and finished products contained trace amounts of asbestos. Some independent studies have also found asbestos in these products.
A recent study, published in February 2020, found an important link between talc and mesothelioma. The researchers looked at 75 people diagnosed with mesothelioma whose only known exposure to asbestos was likely through the use of cosmetic talc products. They concluded that talcum powder played a role in all of these cases of mesothelioma.
Johnson & Johnson Discontinues Baby Powder
Baby powder has long been a popular product, both for use on infants and with adults. More than 16,000 lawsuits over ovarian cancer and mesothelioma have been filed against Johnson & Johnson and other companies that make talcum powder. The plaintiffs claim that asbestos found in the products caused their cancers, and there is evidence from studies to back up those claims.
The company announced it would stop selling the product, but it still denies that any of these claims are valid or that Baby Powder is unsafe. It instead cites the declining interest in the product for discontinuing its sale in the U.S. and Canada.
The lawsuits over cases of ovarian cancer and mesothelioma related to talcum powder use have seen mixed results. Some juries have found in favor of the victims, finding for instance that a group of 22 women in a St. Louis trial were owed $4.7 billion from Johnson & Johnson. Other cases have been appealed and overturned of found in favor of the company.
Johnson & Johnson's main source of revenue has shifted over the years. It is no longer household hygiene products like Baby Powder that bring in the most money. Pharmaceuticals now make up the company's biggest revenue stream, and it is this, and declining interest in Baby Powder that it cites for stopping the product's sale.
For advocates of consumers and victims of asbestos exposure, this may seem like a flimsy reason. They celebrate, however, the fact that this potentially harmful product will no longer be on store shelves. If you used a talcum powder product for many years and later developed mesothelioma or another type of cancer, you may have a case. Contact an asbestos or mesothelioma lawyer in your area to find out what to do next to seek justice and compensation.
Free

Financial Compensation Packet
Info on law firms that will recover your

highest compensation

Learn how to get paid in 90 days
File for your share of $30 billion in trust funds
FREE Financial Compensation Packet
Info on law firms that will recover your

highest compensation

Learn how to get paid in 90 days
File for your share of $30 billion in trust funds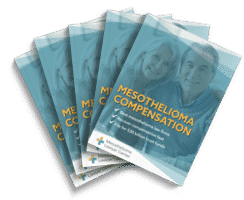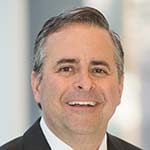 Paul Danziger grew up in Houston, Texas and earned a law degree from Northwestern University School of Law in Chicago. For over 25 years years he has focused on representing mesothelioma cancer victims and others hurt by asbestos exposure. Paul and his law firm have represented thousands of people diagnosed with mesothelioma, asbestosis, and lung cancer, recovering significant compensation for injured clients. Every client is extremely important to Paul and he will take every call from clients who want to speak with him. Paul and his law firm handle mesothelioma cases throughout the United States.