Asbestos and Plant Workers
Page Updated on August 07, 2020
Plant workers once had one of the highest risks of developing mesothelioma and other asbestos illnesses when compared to other industries. In the past, plants across the nation relied on asbestos in parts, equipment, machinery, and more, due to its ease of use and resistance to heat and fire.
If you or a loved one were diagnosed with mesothelioma, asbestosis, or asbestos-related lung cancer, you may be entitled to substantial compensation. Fill out our form to receive our free Financial Compensation Packet. Our packet is loaded with information on experienced mesothelioma attorneys in your area, how to file a claim for asbestos trust funds, how to get paid in 90 days, and more.
Free

Financial Compensation Packet
Info on law firms that will recover your

highest compensation

Learn how to get paid in 90 days
File for your share of $30 billion in trust funds
About Plant Workers
Plant workers are responsible for many job duties that contribute to production work in factories. Examples of duties may include molding, smelting, cutting, and reshaping materials.
Heavy equipment and machinery are almost always used for these job tasks, and oftentimes, plant workers are responsible for the installation, repair, and upkeep of these machines.
Other duties of plant workers include:
Working on production lines
Measuring and pouring ingredients
Scraping waste materials from machinery and equipment
Loading and unloading processing equipment
Pouring materials into machinery
Recording data
Reading gauges and more
Inspecting products for quality assurance
Sweeping up debris, which included asbestos debris and other toxins
Asbestos Exposure and Plant Workers
No matter which job duties plant workers were assigned to, most were at risk of asbestos exposure.
As mentioned earlier, asbestos was once used in all kinds of plants products, materials, and machinery. Plants were also constructed with asbestos-containing materials (ACMs) and found in the insulation, flooring, wiring, and walls.
Plant workers were at an especially higher risk of developing an asbestos-related illness due to all the sanding, drilling, shaping, smelting, and cutting that took place on a daily basis.
Asbestos fibers were quickly released into the air. Workers ingested the tiny, odorless fibers without even realizing it.
Even worse, the health hazard went on for many decades, unreported by manufacturers that knew of the dangers of asbestos but kept the information disclosed in order to make a profit.
Studies on Asbestos and Plant Workers
Scientific studies conducted on plant workers and asbestos indicate a high rate of people in the industry develop asbestos illnesses, including malignant mesothelioma, asbestos-related lung cancer, and asbestosis.
In one particular study, carried out in 1968 by the National Institute of Occupational Safety and Health (NIOSH), results revealed that workers in plants, especially asbestos plants, developed lung cancer about twice as much as the general population.
A total of 3,276 former plant workers were included in the study, of which 63 passed away from asbestos-related lung cancer.
The Centers for Disease Control and Prevention (CDC) reports that a study carried out in 1975 on plant workers revealed that out of the 2,722 men and 554 women studied:
49 men died from lung cancer
13 people died from mesothelioma, 4 of whom were women.
76 died from asbestosis
All workers included in the study worked at plants where asbestos exposure was common.
Additional Help and Resources for Plant Workers
If you've been injured by mesothelioma, asbestosis, or asbestos-related cancer, keep in mind that there is a good chance that you'll qualify for considerable compensation. Remember to fill out our form to get your free Financial Compensation Packet, with information on asbestos and mesothelioma lawyers in your area.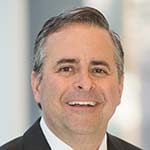 Paul Danziger grew up in Houston, Texas and earned a law degree from Northwestern University School of Law in Chicago. For over 25 years years he has focused on representing mesothelioma cancer victims and others hurt by asbestos exposure. Paul and his law firm have represented thousands of people diagnosed with mesothelioma, asbestosis, and lung cancer, recovering significant compensation for injured clients. Every client is extremely important to Paul and he will take every call from clients who want to speak with him. Paul and his law firm handle mesothelioma cases throughout the United States.