Wrongful Death Mesothelioma Case Filed Against Con Edison
Published on June 29, 2020
In February of this year, the family of Joseph Mauro, Jr. got one of the first pieces of good news since having lost their loved one to malignant pleural mesothelioma in April of 2018. Mr. Mauro had been diagnosed with the rare and fatal form of cancer after years of operating a backhoe on worksites controlled by Con Edison, and they were suing the company for negligence over his exposure to asbestos. Despite the company filing a motion for summary judgment to have the case dismissed, New York Asbestos Litigation Judge Manuel J. Mendez ruled against the electric company and allowed the case to proceed to a jury.
Backhoe Operator's Mesothelioma Blamed on Asbestos at Worksite
According to deposition testimony provided by the mesothelioma victim prior to his death, he was exposed to asbestos at various Consolidated Edison of New York job sites between 1970 and 1976, when he worked for a subcontractor called Michael J. Torpey, Inc. It was his job to perform excavation and backhoe work.
Mr. Mauro's case asserted that his mesothelioma came from asbestos-containing conduits and ducts at the sites, and that Con Ed chose the pipes that were used. He also indicated that he was exposed to asbestos from asbestos cement pipes that were delivered by Con Ed to the job sites.
Con Ed Claims Mesothelioma Liability Falls on Victim's Employer
In their argument against being held responsible for Mr. Mauro's mesothelioma, attorneys from Con Edison argued that there was no way to prove that the products used at their sites were contaminated with asbestos and that Mr. Mauro's testimony was hearsay. They also argued that protecting Mr. Mauro was the responsibility of his employer and that his complaint was more appropriately filed as a workers' compensation claim.
Countering those arguments, Mr. Mauro's mesothelioma attorney proved that Con Ed was in control of the sites at all times and had been responsible for selecting and delivering the asbestos-contaminated products to the sites. They also submitted documentary evidence showing that Con Ed had purchased and stored asbestos-contaminated pipes like those described by Mr. Mauro in his deposition. The judge agreed that the mesothelioma victim had shown "facts and conditions from which defendant's liability may be reasonably inferred," which is the legal standard by which a motion for summary judgment must be denied. The case will proceed.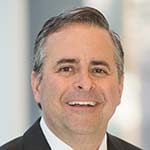 Paul Danziger grew up in Houston, Texas and earned a law degree from Northwestern University School of Law in Chicago. For over 25 years years he has focused on representing mesothelioma cancer victims and others hurt by asbestos exposure. Paul and his law firm have represented thousands of people diagnosed with mesothelioma, asbestosis, and lung cancer, recovering significant compensation for injured clients. Every client is extremely important to Paul and he will take every call from clients who want to speak with him. Paul and his law firm handle mesothelioma cases throughout the United States.