West Virginia Mesothelioma Victims Reach Rapid Settlement Agreement in Face of COVID-19
Published on August 03, 2020
COVID-19 is impacting mesothelioma victims in countless ways, and one of the most surprising happened last week in a 4,000-square-foot events venue in Wheeling, West Virginia, the Highlands Event Center. The location hosted attorneys representing hundreds of asbestos plaintiffs, attorneys for asbestos companies, and a West Virginia Supreme Court judge. Working together, the group successfully reached an undisclosed private settlement and avoided exposing a large number of jurors and litigants to the risk of exposure to the novel coronavirus.
Mass Litigation Asbestos Case Resolved
The trial in the mass litigation asbestos case involved people diagnosed with malignant mesothelioma, asbestosis and other asbestos-related diseases, and it was scheduled to take place in Ohio County Circuit Court next week. The grouping of lawsuits consisted of 38 separate cases with more than 100 defendants named, and some of which included more than 140 defendants.
In anticipation of companies sending attorneys and witnesses to testify, as well as having mesothelioma and asbestos-related lung cancer victims, their attorneys and families, and jurors present, Judge Ronald Wilson had urged the parties to come together to reach a settlement. He warned that otherwise the weeks-long case would have brought all those people and court personnel together needlessly, all having to practice social distancing, wearing masks and practicing other COVID-19 precautions.
Mesothelioma Settlements Achieved in Less Than Two Days
Despite the high number of defendants and litigants in the mesothelioma and lung cancer lawsuits, the negotiations between defense and plaintiffs' attorneys and Judge Wilson were successfully resolved in less than two days. Ohio County Clerk of Courts Brenda Miller said that Judge Wilson had urged the parties to come together, warning that otherwise a trial would have begun today despite concerns over COVID-19.
"Those are usually very long trials, and they can go for weeks.," she said. "Judge Wilson usually has about three of those cases a year. It's great it was settled before we had to bring in a jury," she said. "With these types of settlements, we try to settle as much as possible with the defendants to limit the number of people who are going to trial."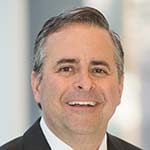 Paul Danziger grew up in Houston, Texas and earned a law degree from Northwestern University School of Law in Chicago. For over 25 years years he has focused on representing mesothelioma cancer victims and others hurt by asbestos exposure. Paul and his law firm have represented thousands of people diagnosed with mesothelioma, asbestosis, and lung cancer, recovering significant compensation for injured clients. Every client is extremely important to Paul and he will take every call from clients who want to speak with him. Paul and his law firm handle mesothelioma cases throughout the United States.